This post contains affiliate links. Affiliate disclosure: As an Amazon Associate, we may earn commissions from qualifying purchases from Amazon.com and other Amazon websites.
We all love it when people look out for our passions and interests. Music lovers aren't any different, so we reached out to music fans to ask them which music themed gifts they like.
The result is this fantastic list full of amazing music themed gifts. Stories of musicians, tokens that symbolize a love for music, and some great audio tech that is bound to go down well with any music lover.
---
This product was recommended by Christopher McKittrick from ChrisMckit
Can't Give It Away on Seventh Avenue: The Rolling Stones and New York City is a book that explores the history of The Rolling Stones through the prism of New York. Mick Jagger, Keith Richards, and the rest of the Stones have left an impact on the culture of the city, from the turbulent Fun City of the 1960s and '70s through the twenty-first century. It is a highly detailed document of the dynamic and reciprocal relationship between the world's most famous band and America's most famous city as well as an absorbing chronicle of the remarkable impact the city has had on the band's music and career.
---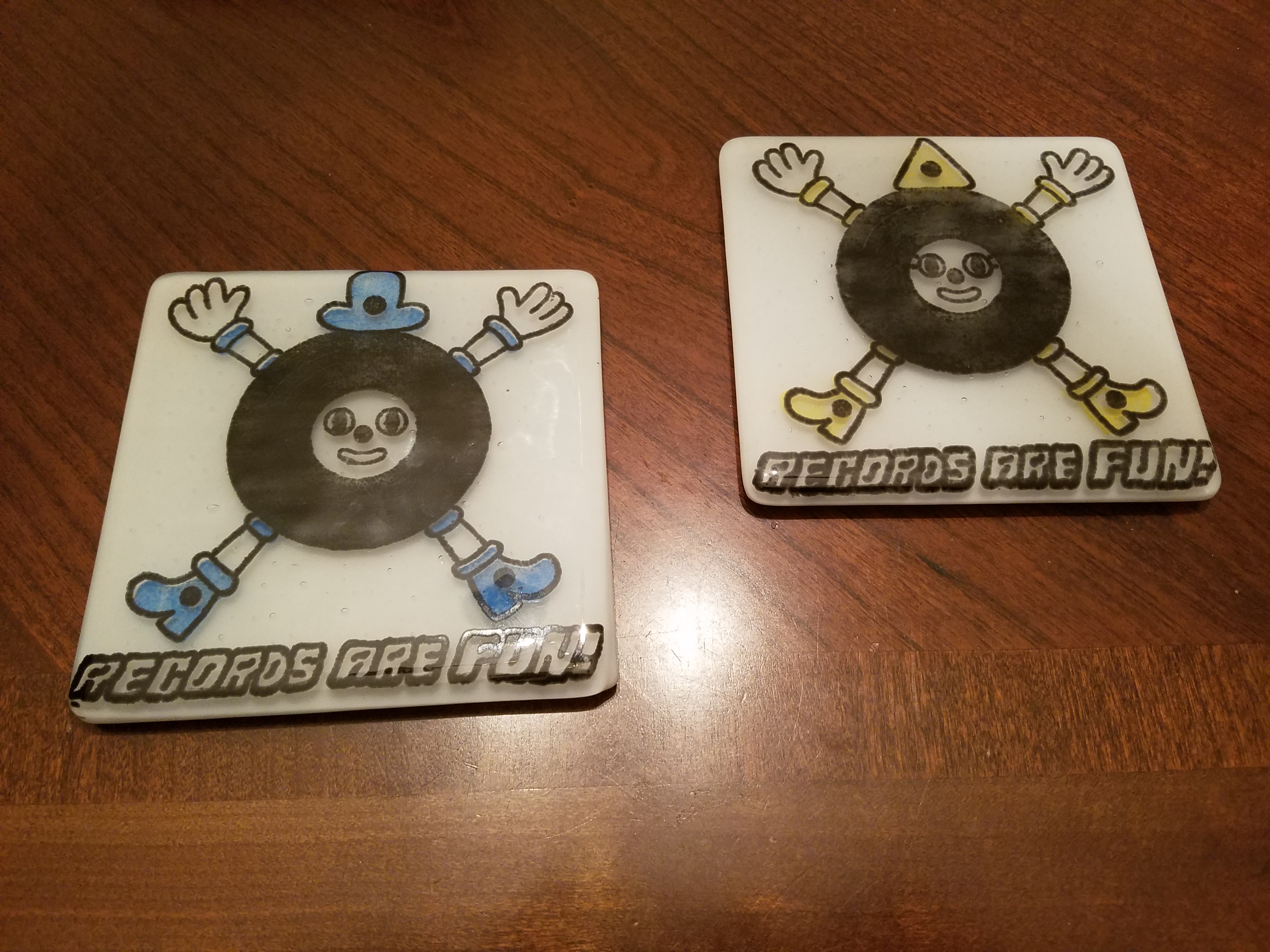 This product was recommended by Matthew Pakulski from FPE Records
Show everyone you drink with how much you love records with these adorable hand-made fused-glass coasters featuring FPE Records mascots Raffie and Foppie (designed by graphic novelist Ron Rege Jr.). Raffie's got a blue hat, and Foppie's got a triangular yellow hat. Both want you to know that Records Are Fun!
---
This product was recommended by Nika Lawrie from NikaLawrie
Without questions the Jabra Elite 75t earbuds are the best headphones for anyone who wants to listen to music the way it was meant to be heard. You can manage your own settings the sounds comes in crisp and clear.
---
This product was recommended by Leia Kalani from Tropical Topics
This is the best music-themed gift for anyone who loves music. A nice mixture of modern and vintage for the music lover in your life. Vinyl record players exude class and sophistication unlike playing music off of a streaming service on your smartphone. This music-themed gift also looks fantastic in someone's room or home.
---
This product was recommended by Mary Koczan from Gift Card Granny
This adorable little guy is the modern day boombox loaded with extra perks. All you have to do is say what song, album, or playlist you want to listen to and Alexa will provide the tunes to get you through a tough workout, toddler tantrum, or break-up.
---
This product was recommended by Dan Anderson from My Audio Sound
A pack of six colourful coasters, these are sure to delight any music lover when they open the box. Each one contains a label for a faux band, adding atmosphere and charm to the design. The rubber disc on the bottom prevents slipping and scratching, and they are large enough to fit an array of mugs.
---
This product was recommended by Melanie Musson from QuickQuote
These colorful teaspoons are perfect for stirring drinks, eating dessert, and sprinkling toppings. An added bonus is that they'll help the users remember which food or drink is theirs because each spoon is a different color.