This post contains affiliate links. Affiliate disclosure: As an Amazon Associate, we may earn commissions from qualifying purchases from Amazon.com and other Amazon websites.
If you are struggling to think of the right gift for him then this is the list of gift ideas for you. He is bound to love one of the gifts below!
This product was recommended by Allyson McCormley from Orca Communications
These undershirts for men and women have patented, sweatproof technology, have no chemical treatments, are proudly made in the U.S.A. and are machine washer and dryer safe. Thompson Tees are perfect to wear while traveling, at work, outdoors and more. More than one million of these have been sold, and they are available in a variety of styles, colors and fits. Every shirt comes with a 30-day guarantee regardless if it's been worn or washed. They have customers in more than 135 countries.
---
This product was recommended by Samantha Mozdzierz from Durée and Company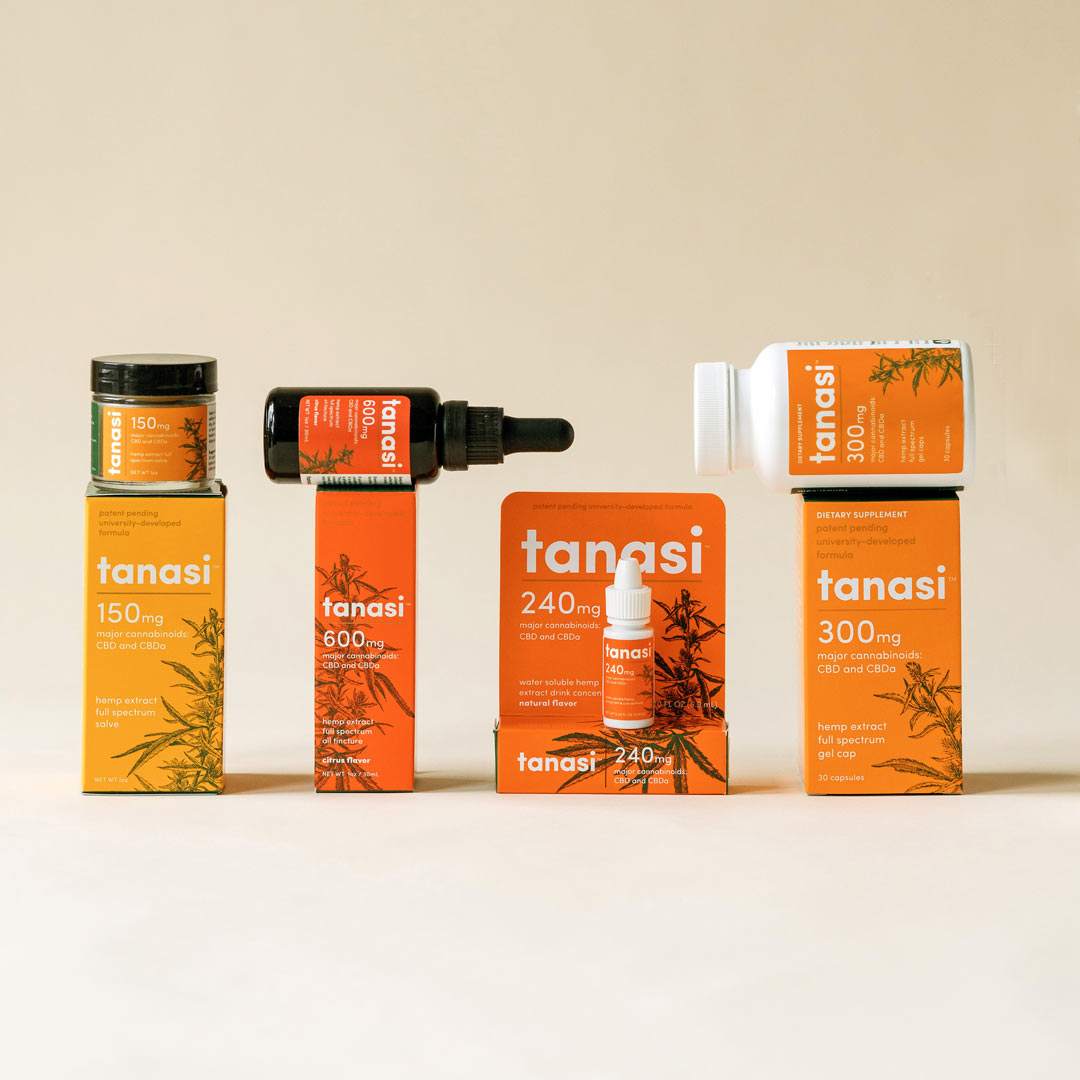 The Tanasi rookie pack makes the perfect gift for someone who would like to try CBD. The pack includes the Tanasi Hemp Extract Full Spectrum Salve 150mg, Hemp Extract Full Spectrum Tincture 600mg, Water Soluble Hemp Extract Full Spectrum Concentrate and Hemp Extract Full Spectrum (30) Capsules 300mg. The Tanasi Rookie Pack is $99 (valued at $162.98) and free shipping.
---
This product was recommended by Michael Romanies from VIDBOX Inc.
Moms, Father and Grandfathers have chased us around with a video camera our whole life at home, on Vacations and for special events, many of these are locked away in old VHS, VHS-C and Beta tapes. Save the precious memories from your own childhood, elder relatives, and more with your new children as they grow. Compare memories and events between generations, saving and sharing them before they are lost to time and technology. Get organized before it's too late! Our Video Conversion and Audio Conversion products enable you to transfer your old VHS, VHS-C, Beta and other analog format Video, as well as cassette and Phonograph records, to DVD and digital formats – thus saving space, organizing your collections and most importantly – Saving Your Precious Memories, and enabling you to share them! Have your old football tapes, TV recorded games, or other old memories deteriorating, convert them now.
---
This product was recommended by Zeynep Prens from Galen Leather
Help keep the man in your life looking well groomed and stylish with a handmade leather dopp kit for keeping all his important grooming products. He may not like to admit it, but like most modern gentlemen, he's probably just as concerned about looking sharp than the ladies are!
---
This product was recommended by Lyn Yap from N/A
I am a seller of silk pillowcase standard sizes which is made of pure silk. It comes with a lovely gift box and it also has a free gifts of a real silk mask. This is price at a resonable price and it comes in 3 lovely colours, ivory white, light pink and silver grey.
---
This product was recommended by Alex Hamilton from Beer is OK
This product is the ultimate companion to any craft beer enthusiast. These durable growlers allow you to visit your favourite brewery or tavern and fill up on your favourite craft beer, to take home and enjoy at a later date. The growler is carbonated to keep your beer fresh for days if not weeks, with two size options, 64oz or 128oz. There's no better gift for a man that loves his beer!
---
This product was recommended by Alex Mirzaian from My Rolling Tray
We sell the perfect birthday gift idea for him. One of the most reasons people purchase from us is for gifts. People love customizing trays to the birthday boys favorite superhero or even design. Whether someone created a design themselves or they share a favorite design with the birthday boy, a custom image tray shows everyone you were thinking about them, especially when you make it personal like add family photos.
---
This product was recommended by Santiago Pardo from DrCannabis
Modern-day features make this boxes much more sophisticated than when I tried to line the closet with tin foil in my parents' house. And whether you're a seasoned grower or a new timer, everyone can enjoy the technology of a stealth grow cabinet.
---
This product was recommended by Bernice Quek from Bacta-X
The Philips Norelco Shaver 2100 is a cordless shaver that comes with a close cut blade system to guarantee a smooth result. This unique shaving system is designed with self-sharpening blades and 4 direction flex heads that move in different directions independently. It also automatically adjusts to maneuver every curve of the face and neck. This makes the perfect gift for him as it's affordable, convenient and portable. Great for everyday use.
---
This product was recommended by Norhanie Pangulima from Hernorm
This watch will keep your loved one fit and healthy. It helps them track their sleep, heart rate and physical activities. Plus it plays music while they exercise.
---
This product was recommended by Norhanie Pangulima from Hernorm
Your significant other will enjoy the impeccable sound this earbuds give. The packaging is incredible and its quality and build are top-notch. Most of all, it's waterproof so he can use it even if it's raining outside.
---
This product was recommended by Norhanie Pangulima from Hernorm
You can never go wrong when giving your beloved a pair of shoes. Plus, Converse never goes out of style. Very comfortable and fashionable. Plus, men really love their Chucks.
---
This product was recommended by Paul Moonster from Moonster
It's a 100% authentic Leather Toiletry Bag. The vintage style, in classic brown, is timeless. Each wash kit varies in appearance to be as unique as your loved one. Tons of our customers use this versatile bag to store a variety of items.
---
This product was recommended by Leah Chong from Passion Parade Co.
Through our quality apparel and goods, Passion Parade Co. strives to bring something new to streetwear: wearable art with an edge, with a purpose to empower, empathise and motivate, without compromising on style. Join the parade today.
---
This product was recommended by Noman Asghar from Fan Jackets
Teslyar Wood Phone Docking Station This phone charging station is the best gift for men. It is made from high-quality wood that makes it sturdy and durable for men fashion. Give it as a gift on his birthday to surprise him with a wonderful item. Easy to keep the thing in an organized way that looks so beautiful and elegant in the men's room.
---
This product was recommended by Michael Dean from Katamco, LLC
It is RELATABLE. Everyone has a brother, dad, husband or President who takes too much time in the bathroom. This is a fun, simple way to tell those people to stop poo-crastinating! This nifty gift can bring a little humor into these hard times. We have different types including Trump and Dad versions.
---
This product was recommended by Daisy Jing from Banish
It is a gel cleanser that mildly foams with a natural fresh ginger mint scent from ingredients like organic ginger essential oils, peppermint, and spearmint! Formulated to be gentle on the skin, but tough on impurities! This foaming cleanser rinses completely clean and leaves no residue without being overly harsh or drying. Contains soothing skin ingredients like aloe vera juice, and cucumber peel extract.
---
This product was recommended by Melanie Musson from 4AutoInsuranceQuote
Toiletries have never had a classier carrying case than this distressed leather bag. The inside is lined with water-resistant material, so the outside leather will maintain its beautiful appearance even if something inside the bag doesn't stay sealed. There's an outside pocket to store smaller items. It's perfect for trips and even just keeping things organized in your own bathroom.
---