This post contains affiliate links. Affiliate disclosure: As an Amazon Associate, we may earn commissions from qualifying purchases from Amazon.com and other Amazon websites.
Finding a gift for the cat lover in your life has never been easier. There is something for everyone who has cats close to their hearts below, so get searching!
This product was recommended by Leia Kalani from Tropical Topics
Gift the cat-lover in your life with cat-shaped ice cubes, perfect for any drink! Each tray makes 9 kitties with easy-to-use and cleanable silicone material. They're easy to remove ice cubes which means that cat-lovers can enjoy kittens with every sip!
---
This product was recommended by Gillian Kocher from Pennsylvania SPCA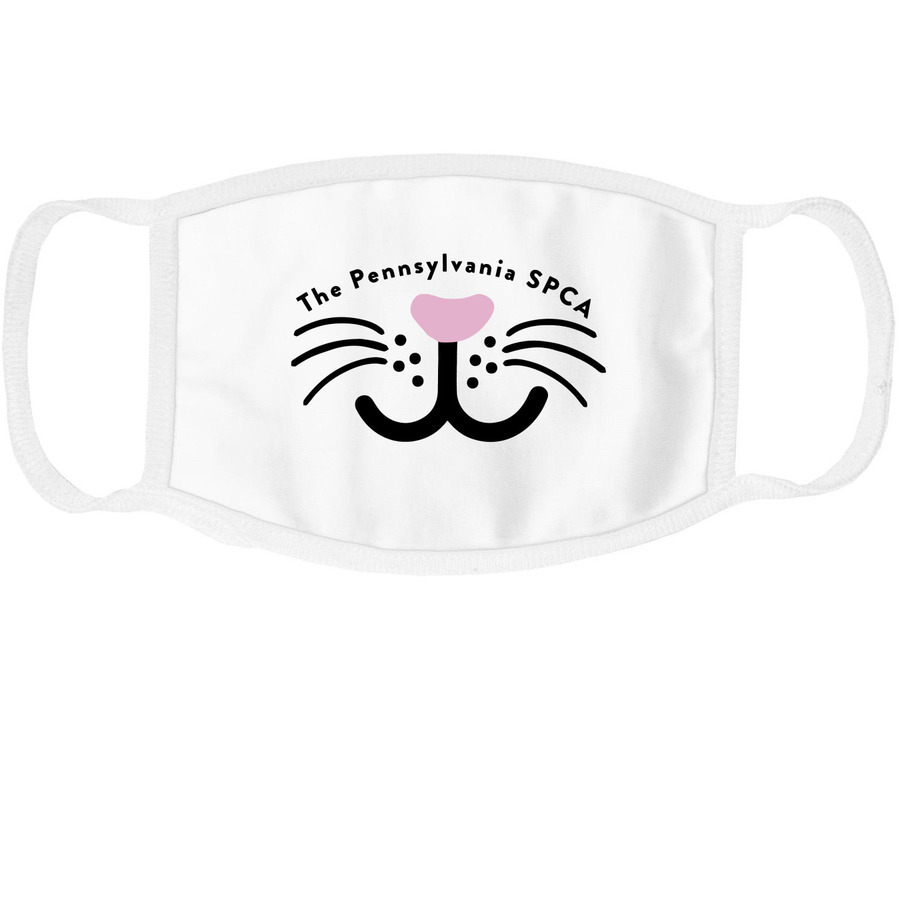 Silly smiles on the outside of face masks are brightening people's days and supporting the mission of an animal shelter. You can put on a happy face with a smiling kitty mask. There's even more to it than just brightening someone's day – of course the masks benefit our life-saving mission at the Pennsylvania SPCA, but we are doing them also through a company called Bonfire, which for every mask that is sold they are actually donating an additional mask to a health care provider. So it's really something that is helping animals, it's helping people and of course it's protecting all of us as we are adjust to a new normal.
---
This product was recommended by Dawn LaFontaine from Cat in the Box
The Breezy Beach Cottage is a cardboard cat playhouse purrrfect for kitties who love a weekend getaway to the lake or beach. The cat playhouse kit comes with a cardboard beach cottage in white with teal accents, and a large sheet of beach-themed stickers to decorate it with. Dress your Breezy Beach Cottage up with some beach grass and sand, some teal shutters, and adorable beach-y accents, like starfish, scallop shells, and flip flops.
---
This product was recommended by Kate Diaz from Swanky Den
This is a funny gift idea that any cat lover will get. The struggle is real! Those furballs may be little but they take up plenty of space in your bed, and this pillowcase is quite accurate.
---
This product was recommended by Kate Diaz from Swanky Den
These cute meow measuring cups are perfect for someone you know who loves cats and baking or a cat lover who just moved into a new place. It's very cute, unique, functional, and will make them want to bake right away.
---
This product was recommended by Kate Diaz from Swanky Den
We all need another tote bag in our collection especially if it's filled with all over with little cute cat faces. That's enough explanation for all cat lovers out there.
---
This product was recommended by Kate Diaz from Swanky Den
Not only is this tumbler adorable, but it's also environmentally-friendly since your cat-loving friend will be able to use fewer water bottles. Plus, it has a brilliant design that doesn't scream your love for cats.
---
This product was recommended by Lauren from ClothedUp
Growing your own plants is pretty fun, but how exciting would it be to grow something that you can give your cat afterward? Most cats go crazy over this grass. This particular product also has refill kits in case the recipient falls in love and wants to keep growing more. Plus, it grows in just a few days, so even the worst plant keeper won't have time to kill it.
---
This product was recommended by Lauren from ClothedUp
This gift is inexpensive and adorable! What cat lover wouldn't want to color cat butts? The recipient will think it's hilarious and will probably end up using it.
---
This product was recommended by Alina Bondoc from LOVE-4-PET
Cat HAIR flies everywhere? You found the perfectaid for grooming from LOVE4PET. All-in-one bathing, shedding,and daily grooming gloves will removedirt and dander and improve blood circulation and stimulate cat's healthyoils leaving your pet's fur shiny and smooth.BIGor SMALL, LONG or SHORT HAIRlost? The flood of hair can be stoppedby grooming your cat with LOVE4PET 2 hands PERFORMANCE achieving twicefaster and impressive grooming results. WORKSIMMEDIATELY while FITs PERFECT on your hands! You'll easily handle a perfect massage,washing, or bath with great results.
---
This product was recommended by Jessica Scully from My Kitchen Gadgets
Wondering what to buy as a gift for your girlfriend or mom? Surprise your your girlfriend, mom, grandma, aunt, wife, or sister who loves cats, with this special cat mug. This is surely the ideal gift for her.
---
This product was recommended by Mason Culligan from Mattress Battle
This Pieviev Cat Litter Mat is great for cat lovers with kids around the house since it prevents litter from scattering. This mat is waterproof and slip-resistant. It's washable and effortless to clean. The Pieviev Cat Litter Mat is made from hard materials, so it's durable even with permanent scratches and dampness. Disposing of our cat's litter is more manageable now, and it does not create a mess, since the mat stores the litter inside of it. The mat serves as a bag for the litter, so all you need to do is unload in the trash—no more sweeping. The size of this mat is huge. It's also phthalate-free, non-toxic, and soft on your cat's paws.
---
This product was recommended by Kuan Yung Teng from Progress ABMS
The SAZAC Animal Neck Support Pillow (Tabby Cat) is a perfect birthday gift for any cat lover. This product is a comfortable neck pillow that comes with an adorable attached hood of a tabby cat. The hood is designed for privacy and it helps to block out light and noise. This feature guarantees its wearer a peaceful rest. This neck pillow is extremely lightweight and is great for use when one is travelling on a long-haul flight. It can also be used on a day-to-day basis such as when one is commuting on the bus or train. One of the best things about this product is that it is one-size-fits-all, meaning you don't have to worry about it being too big or too small for the recipient of your gift. This product is both aesthetically pleasing and highly practical, and will be a great present for any cat lover.
---
This product was recommended by Nikki Webster from Brit on the Move
One of my favorites is the Ultimate Pawprint Keepsake Kit (Makes 2) This gift allows the parent to capture their fur babies' paw prints in the same way we capture babies' hands and feet prints. This is a really sentimental gift that all cat parents love and it's 100% personal.
---
This product was recommended by Noman Asghar from Fan Jackets
This fleece slippers are awesome gift for cat lovers. It is soft and supple like the cat, and it can keep your feets warm in cold days. Cat is stitched on both slippers, that shows your cat love hide and seek.
---