This post contains affiliate links. Affiliate disclosure: As an Amazon Associate, we may earn commissions from qualifying purchases from Amazon.com and other Amazon websites.
This article showcases our top picks for the best Gift Ideas For An Office Christmas Party. We reached out to industry leaders and experts who have contributed the suggestions within this article (they have been credited for their contributions below).
We are keen to hear your feedback on all of our content and our comment section is a moderated space to express your thoughts and feelings related (or not) to this article This list is in no particular order.
This product was recommended by Sean Funkhouser from JS2 PR
Any amateur home mixologist knows all too well that pre-bottled cocktail mixers are usually not the way to go, being packed with sugar and artificial ingredients. Ficks Mixers were designed to fill a need in the market, and do so by being made with real fruit juice (not from concentrate), natural sweeteners like agave and stevia, and half the sugar of competitors.
---
This product was recommended by David W. from ConsumerVoice
One gift idea for an office party that won't break the bank is a wireless charger. It's a gift that is very functional and beneficial for just about everyone. ConsumerVoice.org reviewed several wireless chargers and found that the Anker Upgraded PowerWave Pad Wireless Charger is the best charger for the money. It Charges Devices 10x Faster than Other Models. It's a very affordable (under $20) and functional (Charges Devices 10x Faster than Other Models) gift that keeps giving all year long 🙂
---
This product was recommended by Tami Woods from Haperson Hill
Some mornings, all you want is a large cup of coffee without having to chat in the office kitchen. David Rose put it perfectly saying, I'm trying very hard not to connect with people right now. Gift the gift of snarkiness to your favorite co-workers this Christmas, and they will love not connecting with you for mornings to come! This coffee mug and so much more available at Haperson Hill.
---
This product was recommended by Alicia Moore from Kitchen Mama
In the journey to what we call adulting and the introduction to the work world (especially in the office setting), we often take for granted the value of saving money. We spend so much money on take-aways instead of preparing real food. Kitchen Mama can opener can offer a great deal of value to your saving habits while enjoying food in the office. Try buying one now, save up, and enjoy opening canned food the stylish and ergonomic way! Look forward to preparing a healthy home-cooked meal, or a fast ready to open canned food in the office. One-touch, and let it do the work for you! No more jagged edges from cans too, therefore avoiding cuts on your hand, Take opening cans to the next level.
---
This product was recommended by Elena from Airfocus
This set of 6 floppy disc coasters is a great gift for all those who remember the old-school way of storing information. Floppy discs may be history as memory devices, but they can be a great office decor – a small piece of nostalgia. These eco-friendly floppy discs come in a variety of colors and are very easy to clean. Plus, they are made of highly durable silicon that will protect your surfaces at all times.
---
This product was recommended by Toby Dash from Five Star Skincare
This mug is a workhorse, so insulated that their coffee will stay piping hot from their kitchen to their desk til past lunch, quenching their endless caffeine thirst.
---
This product was recommended by Andrew Priobrazhenskyi from DiscountReactor
You can never overlook chocolates when deciding to buy a gift for any occasion. Everybody loves chocolates and they're probably the best and most popular gift you can give to anyone. There are a lot of options in the market for you to choose from. The reason why I have mentioned Kirkland Signature Cookies with Belgian Chocolate is that these cookies are covered in Belgian chocolate and offer a two-in-one package. Biscuits and chocolates have always made a mesmerizing combination and taste the best together.
---
This product was recommended by Andrew Priobrazhenskyi from DiscountReactor
Mugs for coffee and tea are a wonderful gift to give to anyone because almost all of us like to have tea or coffee, at the start of the day in particular. A Christmas themed mug would be a suitable gift for a Christmas party at the office for two reasons. One, that a mug is always a suitable gift for every working person, and two, that it is themed according to the occasion and holidays.
---
This product was recommended by Damon Routzhan from Concrete Candles
Lang evergreen farm mug is a beautiful multicolored ceramic mug that gives a Christmassy vibe on the very first look. This mug weighs 0.92 pounds and has a capacity of 14 fluid ounces. This mug even comes with a coordinating gift box—a very convenient gift to give your co-workers at an office Christmas party. The outside of the cup is wrapped with art paper, and the mug is safe for use in a microwave and a dishwasher.
---
This product was recommended by Cheryl Lee from Onyx
BOOX Note Air is a 10.3inch E Ink tablet with Android 10 featuring a HD screen of 227 dpi, a large storage of 3GB+32GB and front lights. Users can use it to read and annotate charts, PDFs, Powerpoint presentations, take meeting notes and do some quick sketch. And then back them up to Onyx cloud and access the notes in PCs and mobiles seamlessly. Note Air is a helpful device for collaboration. Users can install alomst all kinds of third-party apps, including Google Drive and Dropbox, to transfer files and interact with collegues. Its capability and system flexibility makes it an excellent produtivity gift in the office Christmas parties.
---
This product was recommended by Ferne Berg from Zipper Gifts
A gift card is a solution to all gift problems. The user of the gift card can get anything of their choice. This pack contains three gift cards, all valued at $15 each. These gift cards even offer free one-day shipping for the buyers. You can get this set of cards for $45. Items purchased on gift cards can not be refunded or returned. The receiver will have a list of millions of items to choose from when they decide to use this card.
---
This product was recommended by Stephanie Tineo from Ryland Life Equipment
Founded by Swedish artist Johan Bergelin, 19-69 is the result of a two-year creative process with artisans worldwide. Available at Ryland Life Equipment, 19-69's Kasbah Candle is an absolute indulgence. Influenced by the 60s and 70s party scene in Marrakesh, it is a rich blend of the finest vegetable waxes. It delivers a stimulating woody scent, with welcoming soft oriental spices. Guaranteed to make a killer impression at any office party!
---
This product was recommended by Stephanie Tineo from Ryland Life Equipment
Available at Ryland Life Equipment, the Atelier Mia Baja Bowls will elevate any kitchen from drab to fab! Handmade and handpainted on the Italian coastline of the Mediterranean Sea, the Mia Baja Bowls are carefully constructed using the finest materials. Sustainable, biodegradable, and 100% natural, they are great for serving appetizers or organizing household items as a catchall—a luxurious spin on a household essential.
---
This product was recommended by Ishita Kaul from Best Gift Ideas
The employees must be working all day long for you and the least you can do for them is to offer a charger that keeps their battery level high throughout , not quite literally though. 🙂
---
This product was recommended by Ishita Kaul from Best Gift Ideas
If you know someone who is so much into stationary and office accessories, this subscription is the best gift fot them. With this luxury subscription, they will receive a monthly surprise which includes writing utensils to planners to all sorts of other office accessories.
---
This product was recommended by Ishita Kaul from Best Gift Ideas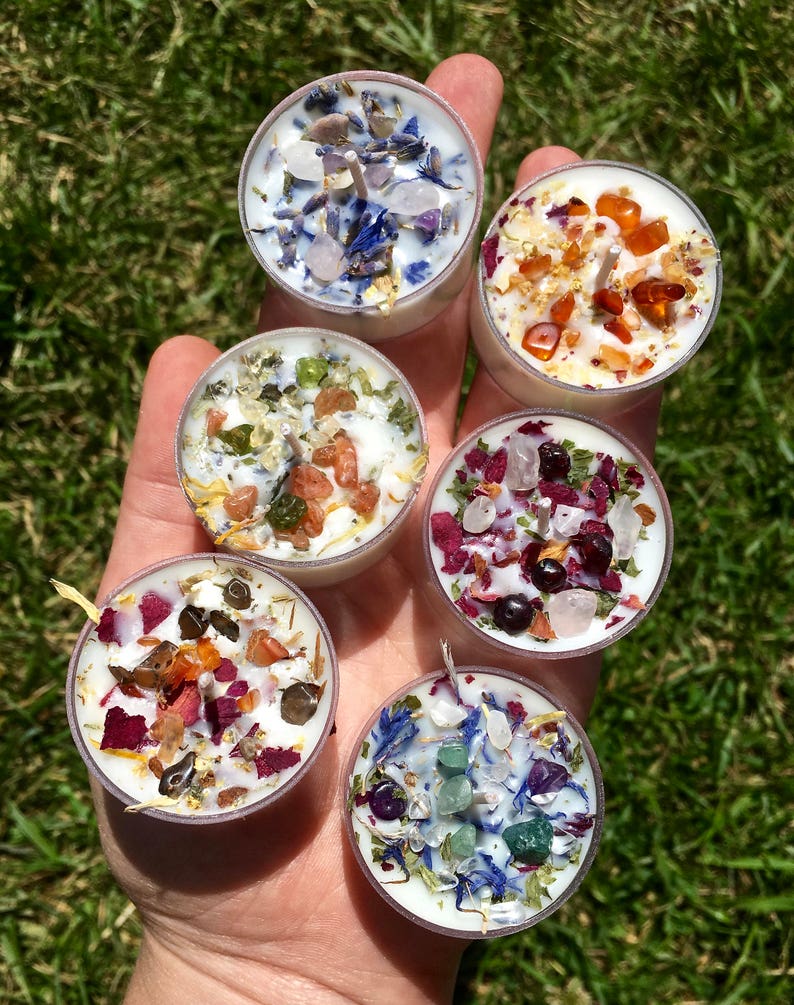 The best thing about these candles is they relaxes your mind and frees you from anxiety. With this on their office desks, employees would work more productively.
---