This post contains affiliate links. Affiliate disclosure: As an Amazon Associate, we may earn commissions from qualifying purchases from Amazon.com and other Amazon websites.
This article showcases our top picks for the Best
Lockdown Gifts To Friends
. We reached out to industry leaders and experts who have contributed the suggestions within this article (they have been credited for their contributions below). We are keen to hear your feedback on all of our content and our comment section is a moderated space to express your thoughts and feelings related (or not) to this article 
This list is in no particular order.
This product was recommended by Charles LaRosa from Prepared Cooks
Give the gift of creativity, fun, and endless knowledge. Your friends will love this book of over 1,000 cocktails that they can make on their own at home and test out. It's got all sorts of cocktails for every type of person and guides you through the entire process of creating each one (with great pictures). I've loved this book and I think your friends will love it as well
---
This product was recommended by Nora Mitchell from Household Advice
Everybody is trying to be a little more mindful these days so they can push away negative thoughts and relieve anxiety. I was given this box of mindfulness games and have played them by myself, with some friends, and even shared it with some neighbors who also enjoyed it. This set includes a variety of enjoyable games that encourage mindfulness and can change your perspective on the situation we're currently in..
---
This product was recommended by Edwin from The Watch Company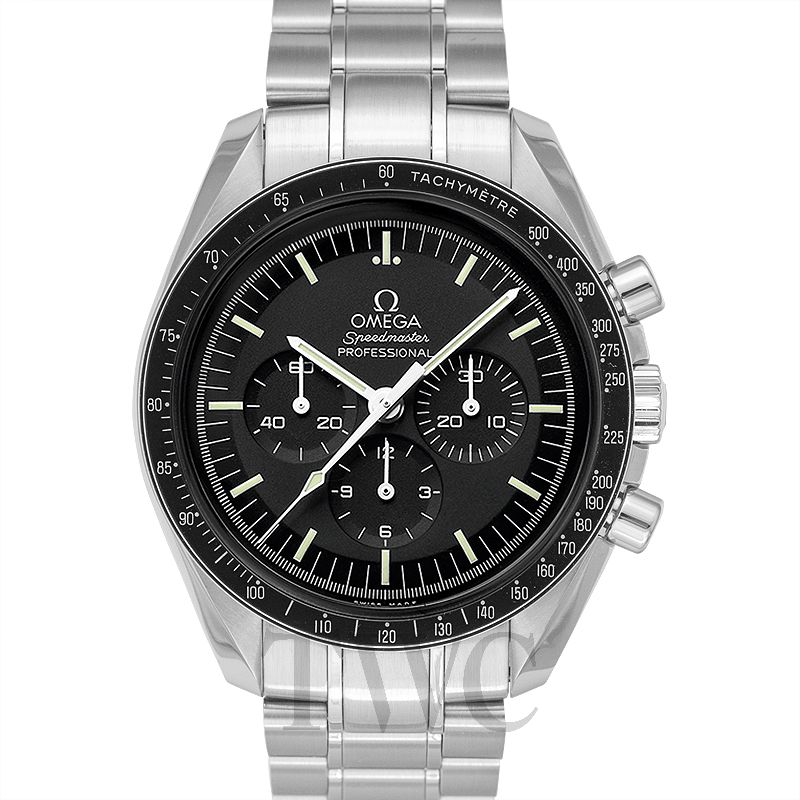 This is not your ordinary lockdown present, though it is one that will surely put a smile on the face of any recipient. The Omega Speedmaster is one of the watches in the collection that first landed on the moon. It is also often referred to as the legendary Omega moon watch. Let any close friend, long-distance partner, or old pal have a taste of luxury with a watch that they can enjoy for a lifetime. Now you can confidently shop for watches online with The Watch Company. We are a team of watch experts, and we use our extensive knowledge of the watch market to source luxury watch brands from all over the world at significant savings. Our site offers a rich array of brands and collections to choose from, and it's anyone's go-to place to pick out timepieces that would make the perfect lockdown gifts for your friends.
---
This product was recommended by Gina Harper from Harper's Nurseries
It is what I use at home and it a fabulous relaxation gift for your friends.. It makes your room have that nice ambiance. Humidifiers add moisture to the air. It is effective for treating the dryness of the nose, throat, and skin.
---
This product was recommended by Gina Harper from Harper's Nurseries
Since most of my friends are into plants, I would give them this unique Ferris wheel product. It is so cute and adorable. It's most definitely one of the perfect decorations for their home.
---
This product was recommended by Dana Lam from The Surprise Date Challenge
Home Edition is now available which is great for a gift as it has great ideas for cool experiences that can be done at home.
---
This product was recommended by Chris Moberg from Slumber Search
These are anxious times we're living through, and all of us could use a bit of a de-stressor at different times. This fidget cube is perfect to have to lying around your house for when you need to find a minute of zen. Busy your hands and mind with the switches and knobs on this cube in order to block out all of the scary things happening around the world. It works great for those people who are now also working from home and can't seem to balance their work and life. Honestly, it's great for any friends who are feeling stressed out during the lockdown!
---
This product was recommended by Courtney Parker from Courtney Parker Public Relations
A fully customizable name necklace, perfect for any friend! The script nameplate can be customized to your choice of letters and is available in 14k white gold, yellow gold or rose gold. This deeply personal piece is one that will be worn daily and passed along as an heirloom.
---
This product was recommended by Shabbir Noor from Recycle studio
This is a bag I would recommend to the woman who goes from work to yoga class and need not packs two bags. The tote bag converts to a backpack with a few adjustments of the straps There is an adjustable strap to hold your yoga mat in place and comes with lots of storage and plenty of pockets. The bag features a padded compartment designated for your laptop, phone, and wallet.
---
This product was recommended by Shabbir Noor from Recycle studio
One of my favorite forms of exercise is rope jumping. The VANWALK is a durable and adjustable rope. It perfectly shapes your endurance, improves your muscle tension, and a great way to get in a cardio workout.
---
This product was recommended by Shabbir Noor from Recycle studio
This is a great gift for any fitness enthusiast. The LETSCOm fitness tracker monitors your heart rate, is a sleep monitor, and keeps track of your activity all day. The fitness tracker has a built-in GPS, it easily connects to your phone and allows you to receive calls and messages straight to your watch.
---
This product was recommended by Shabbir Noor from Recycle studio
This is a gift that keeps on giving. The Theragun Muscle massager helps relieve muscle tension, tightness, and knots very quickly.
---
This product was recommended by Darren Dean from WipeLock
The Nintendo Switch is an excellent game console and an excellent handheld. More importantly, it's built a fantastic library of must-play games from both Nintendo and other publishers. It regularly sees noteworthy new titles, and ports of older games are given new life with the option to play them on the go. The inventive design of the Joy-Cons adds to the possibilities of the system, and enables projects like Labo. The Joy-Cons are smart, modular controllers that let the system work in a variety of ways, and the Switch itself has enough graphical power to run the best-looking Zelda and Mario games yet. The sheer number of options you have for playing are impressive. The home and portable experiences are incredibly fun, and there are so many games available on the system that are really worth your time, even if you've played some of them before. It's become a staple of my daily commute.
---
This product was recommended by Sherry Morgan from Petsolino
This is already a complete bundle, a diffuser with 10 essential oils which includes, lavender, eucalyptus, tea tree, orange, peppermint, lemongrass, jasmine, nutmeg, clove and spearmint. All of which are therapeutic in 10ml bottle jars. Its size is just perfect for a nightstand or bedside table. This essence diffuser has 7 ambient light modes you can choose from with 2 intensity settings for 14 different light combinations. Having these in your home can help alleviate stress, anxiety and even depression.
---
This product was recommended by Travis Blanchard from Splash Bytes
The best companion nowadays to cure our anxiety, depression, and any mental health issues is our pet. And this is the best reason why it is the best gift for our friends who have pets at home. This smart automatic pet feeder will most likely make your life easier as well. The best features about this product are the following: ⦁ It's Alexa enabled. ⦁ Wi-Fi enabled for iPhone and Android devices ⦁ Automatic replenishment wherein it automatically reorders pet food. ⦁ Low & Empty Food Notification. It notifies when it's empty or low. ⦁ Flexible Portions wherein you can set up a schedule on when to feed your pets. You can set it up until 12 meals. ⦁ Slow Feed option. It can dispense meals at least 1/8 cup for over 15 minutes. ⦁ The top-shelf dishwasher is safe for convenient cleaning.
---
This product was recommended by Joelle Hawkes from Clear Panel Mask
Clear Panel Mask as a lockdown gift because after 12 months, people are tired having their faces hidden by masks. The Clear Panel Mask allows the wearer to show facial expressions and improves communication. While it's not the only mask with a clear panel, this new-to-market mask has a REMOVABLE anti-fog clear panel so the fabric part can be washed (by hand). Each Clear Panel Mask comes with two additional replacement clear panels for only $15 (free shipping).
---
This product was recommended by Sean O'Neill from Toast! Supplements Inc.
Nothing says let's have some Zoom cocktails like these blackberry gummies designed to support your health and your mornings.
---
This product was recommended by Kendall from Sadie & June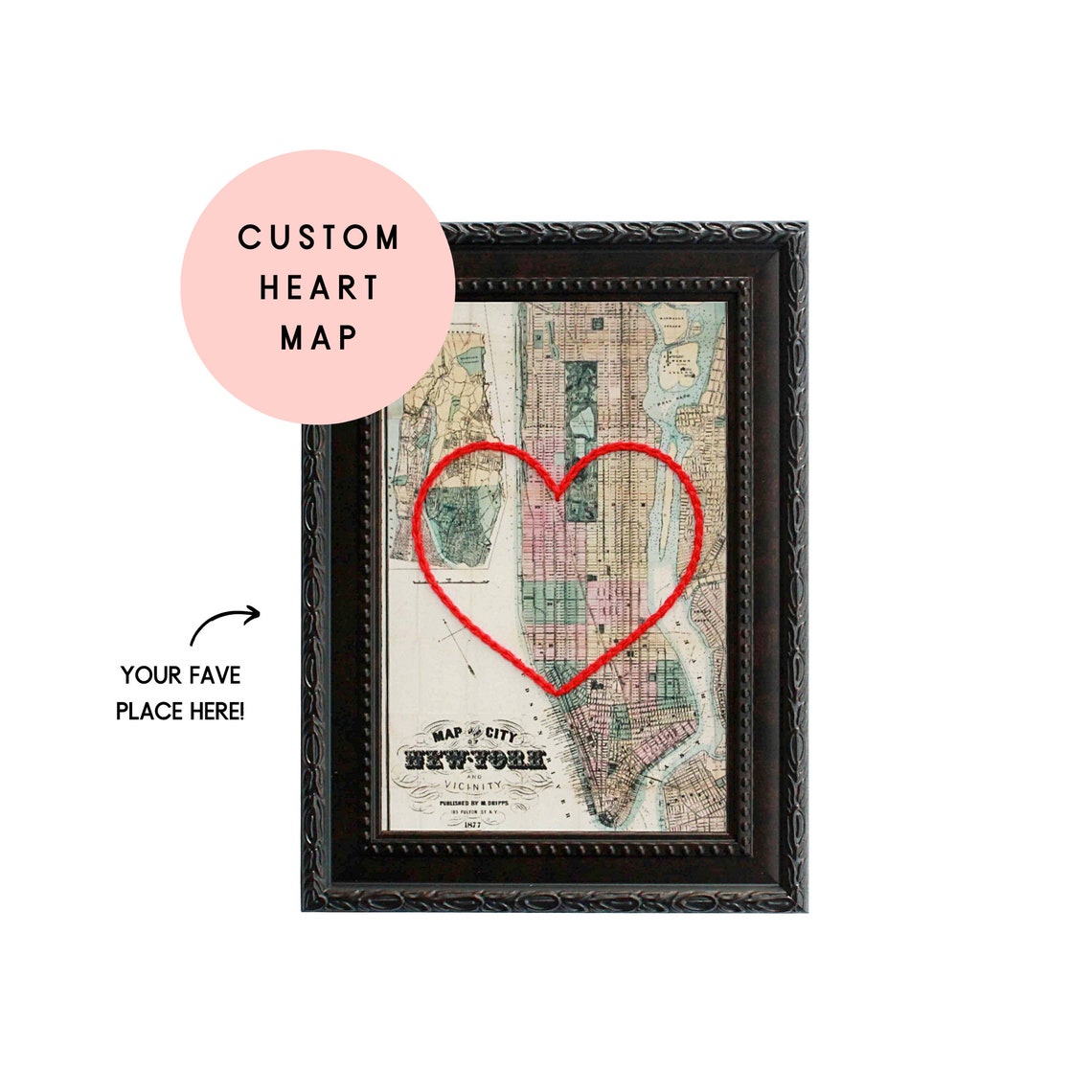 The Hand-Embroidered Heart Map is the perfect gift for those who can't be together due to Covid-19. A heart is stitched through a vintage map print of your choice as a symbol of where you're from, where you love, or where your heart remains. Framed and ready to gift. Spread love (and beautiful memories) to your friends one heart map at a time.
---
This product was recommended by John Brieger from Brieger Creative
This delightful mapmaking board game has become a lockdown favorite due to its ability to be played via video call. Only one person needs to own the game, and everyone else can print sheets from the Thunderworks Games website and play along. Great for friends you can't gather with in person, but still want to do an activity together.
---