This post contains affiliate links. Affiliate disclosure: As an Amazon Associate, we may earn commissions from qualifying purchases from Amazon.com and other Amazon websites.
Homecoming is an emotional time, especially if it's your significant other. It's so hard to be without them, so why not express your love for them with a gift to commemorate your special bond?
There's plenty of special items that can symbolize your love, such as coordinate bracelets. Or, welcome them back to a new home with a comfy rug. Cute!
This is such a stylish and practical gift for the home! The Modular Closets Short Shoe Organizer Tower System is the perfect compact, all-wood shoe shelf storage solution.
Shoes are the first thing that people take off when entering a home, so having a stylish place to put them that keeps your entry way or mud room neat and tidy is a welcome gift. Crafted out of premium plywood material that is made to last, this organizer includes a 2-tiered shelf for sturdy, space saving convenience.
It can easily fit anywhere, such as inside a closet, mudroom, or entry way. It can be mounted at floor height and measures 18h x 14d. It also includes a free hanging rod with brackets, as well as a 12 upper shoe shelf. Easy to assemble, it is available in White and Driftwood Grey and retails for $99.99+.
Find out more or buy this product here
This keepsake design is the perfect way for her to keep her home close to her heart. This thick gauge cuff is hand formed and stamped in the studio especially for her. It is meant to be worn tight to the wrist and is adjustable. Available with a gold or silver finish, the cuff is 3/8 inch thick. The left side features a chic compass design and the right side will have 2 lines of coordinates. $65.00
Find out more or buy this product here
So much of who we are is where we have been

– William Langewiesche
This keepsake design is perfect for commemorating her home and keeping it close to her heart. This gorgeous charm necklace features a compass charm, long tag charm and a sparkling aquamarine briolette. Available with a silver or gold finish, the chains and findings are 14kt gold fill and sterling silver. $59.00″
Find out more or buy this product here
At only 79.99, the 3Doodler pen is an affordable gift to get your friends and family in touch with their creative side. It has intuitive design and usage — just plug it in, insert the plastic filament in the color of your choice, and start drawing in 3D space! The 3Doodler can be used to design desk decorations, create toys, or even make DIY fixes around the house. You can draw with the template book provided or you can look online for what other people have drawn with the 3Doodler.
Find out more or buy this product here
Give the gift of a purifying tea mood box this summer, and keep you and your loved ones healthy, so you can celebrate all season long together. The new Davidson's Cleanse Mood Box includes Davidson's organic detoxification teas and is a perfect reset after indulgent summer barbeques and music festivals. The Cleanse Mood Box contains three 25-count tea bag boxes of tea. The chosen blends may vary for a fun surprise!
Find out more or buy this product here
Welcome mat door because every home have doormats and peoples who want enter home sure will pass through doorways by welcome doormat. By emotional doormats help to prevent bacteria or any other harmful chemicals by cleaning every person's enter to home
Find out more or buy this product here
The perfect gift for any gardener! Gardening allows us to live in a much more human way, grounded in nature and connected to Mother Earth and all she provides. It adds pleasure to your life and gives you a sense of calm. With your garden, you are quite literally growing a bounty of blessings. Lifelong gardener and bestselling author Becca Anderson has put her love of crafting and of gardening together in this book of inspired DIY ideas.
Along with gardening tips and secrets for growing flowers, herbs and veggies, Anderson shares dozens of how-to's in this delightful guide on making candles, potpourri, bath salts, essential oils, floral waters, tinctures, liquors, pickles jams and even fountains, birdhouses and fairy doors. Even if your garden is just a hanging basket of cherry tomatoes or a windowsill filled with herb pots, you will still reap the benefits of gardening.
Find out more or buy this product here
Instagram sensation and specialty baker extraordinaire Jana Douglass will make you rethink your concept of cookies. With her inspired ideas, your confections will bring you raves and plenty of party invitations for life! What sets A Cookie to Celebrate apart is Jana's detailed instructions for gorgeous special occasion cookies, from birthdays and engagement parties to Halloween, Thanksgiving, Christmas, Valentine's Day and much more.
In A Cookie to Celebrate, she shares her baking expertise along with foolproof recipes for these delicious desserts. Each cookie in this collection is guaranteed to stand out and destined to become the most Instagrammed sweet treats you've ever made!
Find out more or buy this product here
Every decision you make during the day, both large and small, has an impact on the environment. Make your daily impact planet-positive. With the gentle guidance of eco-expert, Alice Mary Alvrez, you can start with baby steps and progress to an advanced eco-warrior! Start with these inspired ideas and the 52 simple ways to reduce your waste, eat organic, and keep toxins out of your home. Inside this helpful and hopeful guide, you'll find tips for greening up all the areas of your life.
Learn surprising facts about your impact on the environment and change your habits with do-it-yourself ideas. Start with small changes, like turning off the tap, and work your way up to raising chickens and composting your leftover food. Whether you want to be a green rookie or an eco-master, you can help the planet every week of the year.
Find out more or buy this product here
It all started with a single stone on a beach in Cape Cod, and now the Kindness Rocks Project spans the globe. Founded by Megan Murphy, the Kindness Rocks Project is based on the profound truth that one kind message at the right moment can change someone's day, their outlook, and their whole life.
Through visual photos of inspirational Kindness Rocks and encouraging messages, A Pebble for Your Thoughts will inspire you in the same way that the Kindness Rocks Project has encouraged thousands of people worldwide. Learn how to cultivate compassion and connection, how to grow through hard times, and how to share kindness with others, one small pebble of kindness at a time.
Find out more or buy this product here
Here in one pretty package is everything you need to know to have your garden and eat it, too! The Starter Garden Handbook is full of marvelous advice to reduce your food budget, eat organic, and keep your home eco-friendly. Inside, you'll find tips for greening up all areas of your garden. Learn surprising facts about your impact on the environment and change your habits with these do-it-yourself ideas.
Start with small changes, like growing basic herbs, and work your way up to raising bees, every kind of vegetable and fruit as well as tips composting weeds, clippings and leftovers so you have nutrient-rich soil. Whether you aspire to green rookie level, eco-master or full-on gardening guru, you can lean to grow your own food and help the planet every week of the year with The Starter Garden Handbook.
Find out more or buy this product here
There is no better welcome home gift on the market than a Scentsy Laundry Bundle – With our new Scentsy Laundry Bundle – Driftwood Bay you can truly 'Enzyme the grime!' — and give laundry an extra boost of fragrance! Scentsy makes laundry FUN.
Find out more or buy this product here
The carpet is a creativity welcome home gift, because it's a simple and expresses comfort at home.
Moroccan Beni Ourain carpets are woven from undyed natural wool and traditionally decorated with brown/grey/black geometric designs. These magnificent rugs have the fascinating ability to connect the long history of the nomadic Berber tribes with modern day interiors.
Find out more or buy this product here
Pet House Candles by One Fur All these are amazing to make your home smell really good I love the cucumber
Find out more or buy this product here
Each kit contains a pot, drainage plate, specially formulated Superb SoilTM, top soil mix, nutrients, beneficial bacteria and fungi, scissors, a spray bottle, complete growing instructions, and more.
Not only are you giving them the kit but the experience of growing a plant from seed to harvest and the healthful benefits of CBD and THC from the plant. The nutritious leaves can even be used in a delicious salad or smoothie. It's a multi-tiered gift that keeps giving.
Find out more or buy this product here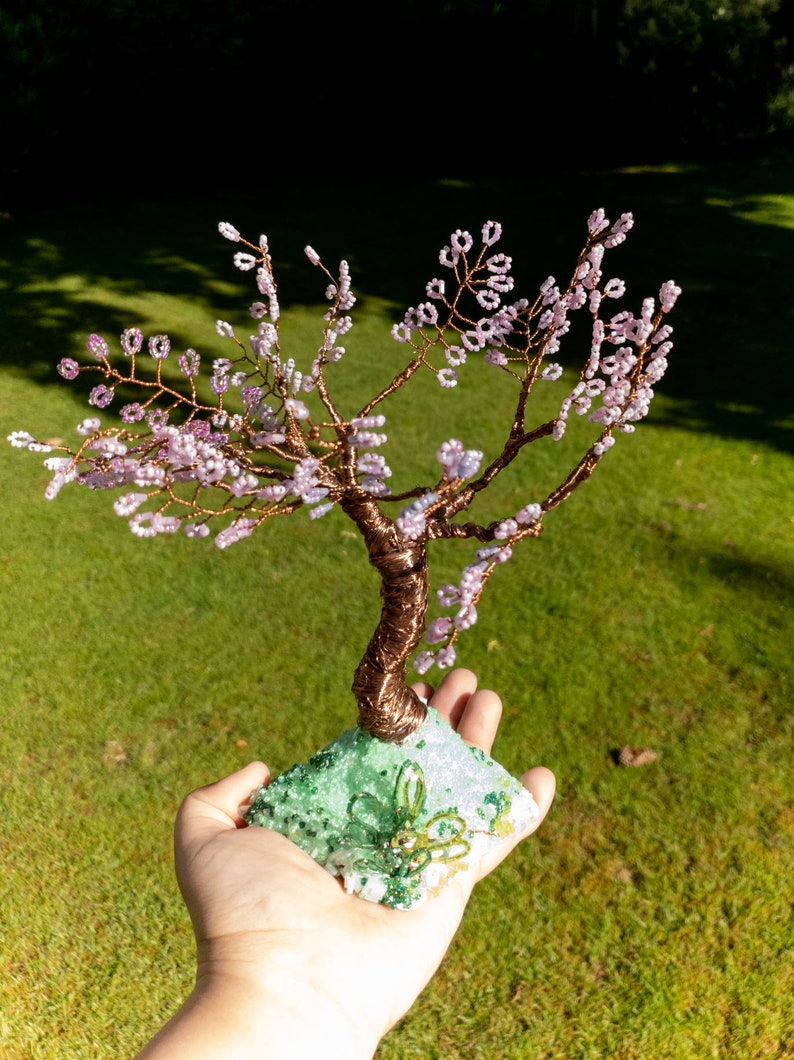 Your home is unique and one of a kind so should the ambience that you create in it be:Unique and one of kind.
Find out more or buy this product here
Coffee remains one of the most popular beverages in the world, with some statistics putting it as the most consumed beverage across the globe. While the popularity of coffee as a drink is seemingly increasing, leading to more brands and coffee makers coming into the industry to quench the thirst of coffee lovers, Still Coffee is looking to offer lovers of coffee and other such customers more than just the smooth taste of carefully roasted coffee.
Find out more or buy this product here
Contributors to this article