This post contains affiliate links. Affiliate disclosure: As an Amazon Associate, we may earn commissions from qualifying purchases from Amazon.com and other Amazon websites.
This article showcases our top picks for the
Gifts For 40 Year Old Son
. We reached out to industry leaders and experts who have contributed the suggestions within this article (they have been credited for their contributions below). We are keen to hear your feedback on all of our content and our comment section is a moderated space to express your thoughts and feelings related (or not) to this article 
This list is in no particular order.
This product was recommended by Nurul Afsar from Kayak Base
Kayaking is fun. As someone who is heading towards 40, I can tell that it is relaxing, helps your mental and physical health, and helps you make new friends too. Besides these, you can also enjoy time by yourself or with your family while fishing or paddling on a lake.
---
This product was recommended by Julian Kidd from Green Water Sports
The Fanatic Fly Air 10'4″ is a versatile all round inflatable stand up paddle board with great features and attention to detail. The Fly Air range from Fanatic SUP are the ultimate boards that everyone can enjoy. Easy to carry, straight forward to setup, strong, stiff and durable, Fanatic's neatly packed Fly Air's inflate into finely tuned boards for all round, flat water fun or small surf action. With a great mix of glide, stability and all terrain versatility, the all-round outline and generous volume cater for those looking for an easy ride; while the US box center fin provides great tracking or bite when riding small waves.
---
This product was recommended by Norbert Juma from Everyday Power
Most men love spending time outdoors even in their older years. And what better gift to give them than an outdoor knife. This outdoor lightweight knife features an ergonomic Titanium handle, Sleipner steel blade, and of course, quality Italian craftsmanship. The Sleipner steel blade is known for its hardness and chipping resistance. This product ensures that it maximizes its strength while minimizing the weight to provide a more ergonomic comfort while using it.
---
This product was recommended by Chris Lok from CouponDuos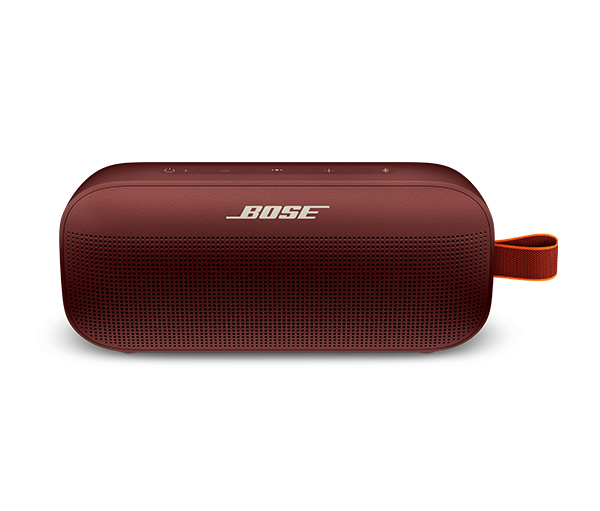 The jacket has a classic design and is available in many colors. It is made of nylon and can withstand changing weather. It can be used in outdoor sports or daily life with high practicality. At the same time, it is lightweight and can be carried anywhere without special care.
---
This product was recommended by Sharon Sanders from Philadelphia Weekly
Work can be stressful at times, so having a live plant on your desk can really relieve some of these stresses. Lavender is known to have a relaxing effect on people so having a lavender plant on your desk can help reduce your stress and anxieties. Aside from that, once the plant blooms, it will add a splash of color to your desk. This can further increase the release of your happy hormones, making you happier. With that, this is a good plant for your desk.
---
This product was recommended by Aisling Gomez from Plane Beauty
This is the perfect gift for them if they loved gaming growing up as it'll provide nostalgia and hours of fun. It's very unique and will definitely show that you've put a lot of thought into their gift.
---
This product was recommended by Aisling Gomez from Plane Beauty
This is super stylish and makes for a great practical gift that you will actually see him use. It's made from high quality materials that won't break and is the ultimate accessory for men.
---
This product was recommended by Aisling Gomez from Plane Beauty
This is the perfect gift for the man in your life who likes to be adventurous and go outdoors. He will have hours of fun creating videos and filming experiences – just as you will when you get to see a first-hand account of what he's accomplished!
---
This product was recommended by Brandon Wilkes from The Big Phone Store
One of the best watches to gift a 40-year-old son is the Omega Seamaster Diver 300M. This watch is a classic style that is sure to never go out of fashion. It is also a high-quality watch that will last for many years. The Omega Seamaster has many features that are sure to appeal to a 40-year-old, such as a date window, a chronograph and a water-resistant design. It is also a very affordable watch, making it a great option for those on a budget.
---
This product was recommended by Johnson Mack from RONXS
Why not pair candles with a lovely candle lighter because most people will likely give candles as gifts? That makes excellent sense! Candle lighters are the ideal method to commemorate your life and the memories you have created. Candle lighters are excellent presents for people of all ages, but especially those who are approaching their forties. So we're going to light a candle for you to celebrate. This butane-free, rechargeable candle lighter is flexible, light, has a great LCD, and has a long neck feature.
---
This product was recommended by Gennady Litvin from Moshes Law – A Law Firm
Parker Sonnet Ballpoint pens are united with elegance, classic design, and reserved respectability. Glossy black lacquer with gold trim is the symbol of timeless classics. It is a special pleasure to sign documents with the pen associated with success. Such a luxurious accessory will show the sophisticated taste of its owner.
---
This product was recommended by Kimberly Harness from Starlight Blankets
A funny 40 Year Old Gift Coffee Mug for the people who have everything. Every morning, drink your coffee with the wisdom and experience of a man who is on his way out. At least you'll sleep like an old man every night if he can make it to forty.
---
This product was recommended by Jen Jones from Your Dog Advisor
If your son is a handyman, then the Adedad Cordless Impact Wrench will be the perfect gift for him. It would make his job easier and save him time. The gift will also make him more productive and help you out when he needs to fix things around the house. This cordless impact wrench is a great tool for any handyman or DIYer. It can be used for various tasks like assembling furniture, installing cabinets, assembling bikes and much more. It has an ergonomic design that makes it easy to use and reduces arm strain by providing power in the palm of your hand. It also has a variable speed control that lets you adjust and match it with different tasks like driving screws or loosening bolts without damaging them.
---
This product was recommended by Geninna Ariton from Trendhim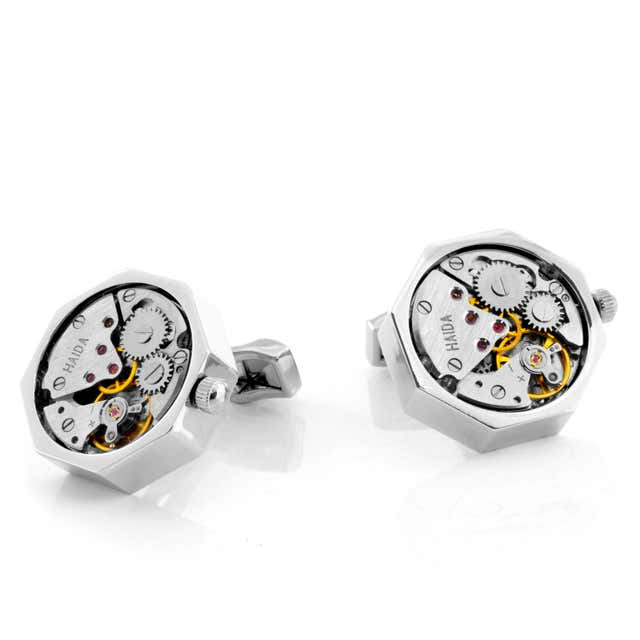 Unique cufflinks that double as a conversation starter, just wind them up every 10-12 hours and the gears inside will stay in constant motion!
---
This product was recommended by Michael Baldicaña from Stayyy
This insulated stainless steel tumbler with funny printed words "May The Forties Be With You" makes the best birthday gift for a middle-aged friend or family member on any special day. It has a double walled exterior with a vacuum sealed area between the walls and gives you a good grip and never sweat on the outside. It holds up to a 20 oz mug, perfect size cup for holding any beverage.
---
This product was recommended by Kamil Kowalski from LimakWay Remodeling
This flask is a perfect gift for the 40-year-old man in your life. This gift set includes a 7oz stainless steel flask, which has been engraved with the words Happy 40th Birthday. It also includes two shot glasses, which makes it the perfect gift for any occasion where alcohol may be needed. Whether you're the person who's celebrating their 40th birthday or you're looking for a gift, this is a perfect present. This is the perfect gift for any occasion, but it's especially perfect for someone who just turned 40.
---