This post contains affiliate links. Affiliate disclosure: As an Amazon Associate, we may earn commissions from qualifying purchases from Amazon.com and other Amazon websites.
This article showcases our top picks for
Gifts For A 90-Year-Old Mom
. We reached out to industry leaders and experts who have contributed the suggestions within this article (they have been credited for their contributions below). We are keen to hear your feedback on all of our content and our comment section is a moderated space to express your thoughts and feelings related (or not) to this article 
This list is in no particular order.
This product was recommended by Alice Smith from Cicinia US
My aging mother enjoyed creating activity booklets. She loved to work on Sudoku, word puzzles, cognitive teasers, or even adult coloring books.She would sit on the back porch for hours at a time, taking them all in. I figured the best gift for her 90th is an activity book.It will be a great way to kick off boredom Moreover,the brain-challenging puzzles and games have many positive health effects on the elderly.My mum really likes a mental challenge.A good book crossword puzzles, word searches, and sudoku games will make a good gift.
---
This product was recommended by Olivia McCoy from Smith Publicity
Fabulous Wishes, (June, 2022) begins when free-spirited painter Julie Fincher discovers that her fiancé is a gold-digger, and she reluctantly decides to go ahead with the wedding to please her ailing father. The day before the wedding, however, the family's beloved ninety-two-year-old Lady Edwina Greymore passesaway and everything changes. After Aunt Edwina'spassing, Julie is appointed executrix of her large country estate and discovers an intricate family history treasure hunt with clues scattered all around southern England that she now must solve. Leaving her deceptive new husband behind, Julie sets out on the madcap adventure of a lifetime, together with her eccentric, karaoke-loving cousin. Along the way, they meet well-meanin garistocrats, experienced genealogists, a handsome antiques shop owner, and averbose lawyer with a curious potbellied pig…
---
This product was recommended by Mair Hill from Mair Hill Consulting
The gift I gave to my 92 year old aunt is a simple photo album. I enlarged twenty old photographs to 8 x 10, slipped them between plastic sheet protector. On the back of each photo I wrote a legend of who was in the photo. Each time I visit, we automatically have something to talk about – the photos in the album! The format makes it easy to add new photos every few months when I visit.
---
This product was recommended by Bridget Nocera from Push The Envelope PR
Complete Skin Repair Moisturizer is formulated to soothe, calm, and repair the skin. The special formula contains cactus and yeast extracts with special low molecular weight peptides enhanced with a concentrated coconut extract rich in Medium Chain Triglycerides (MCTs) to restore skin barrier function, which helps the skin maintain its natural structure. Maintaining this structure decreases water loss and increases natural moisturizing factors, which hydrates and protects the skin and significantly aids the skin in recovery after exposure to stress. Complete skin repair moisturizer has been specifically formulated to combat irritation, redness, and dryness caused by using tretinoin creams.
---
This product was recommended by Bridget Nocera from Push The Envelope PR
The daily scent-free moisturizer! Hydroxypinacolone Retionate (HPR) is a vegan Vitamin A that is as effective as other retinoids in treating fine lines and wrinkles but WAY more gentle on the skin. Think: results like tretinoin, daily process like retinol. Hydrating and anti-aging, rich, scentless and hypoallergenic, and improves skin texture and tone. Somebody has rebranded from their previous name Sheabrand. Somebody is a "you-first" wellness brand with a knack for creating world-class, chemist formulated products meant to address skincare, pain and dietary health – a brand designed for you by people who get you.
---
This product was recommended by Tiffany Hernandez from Elev8 New Media
I wanted to let you know that Best 365 Be-OnGuard Nasal Spray was recently featured in a health roundup for better aging. Be-OnGuard Nasal Spray can be vital in getting the upper airway to function at the highest level. When the upper airway remains clean, it can filter the air we breathe more efficiently. Be-OnGuard offers a small, convenient design with 240 applications. Be-OnGuard can naturally help your body function better by keeping your nose filter clean.
---
This product was recommended by Billy Parker from Gift Delivery
A woman in her 90s often complain about the tiredness and sore feet. This food massager machine with heat provides professional massage to the feet, heats the toes and has a detachable foot compartment cover which can easily be removed, cleaned and attached again to it.
---
This product was recommended by John Webber from Carved
This product has been suggested because this one kind of music box will win her heat due to its unique design and high quality make! You can give her a beautiful place to store her treasures with this fabulous gift.
---
This product was recommended by John Webber from Carved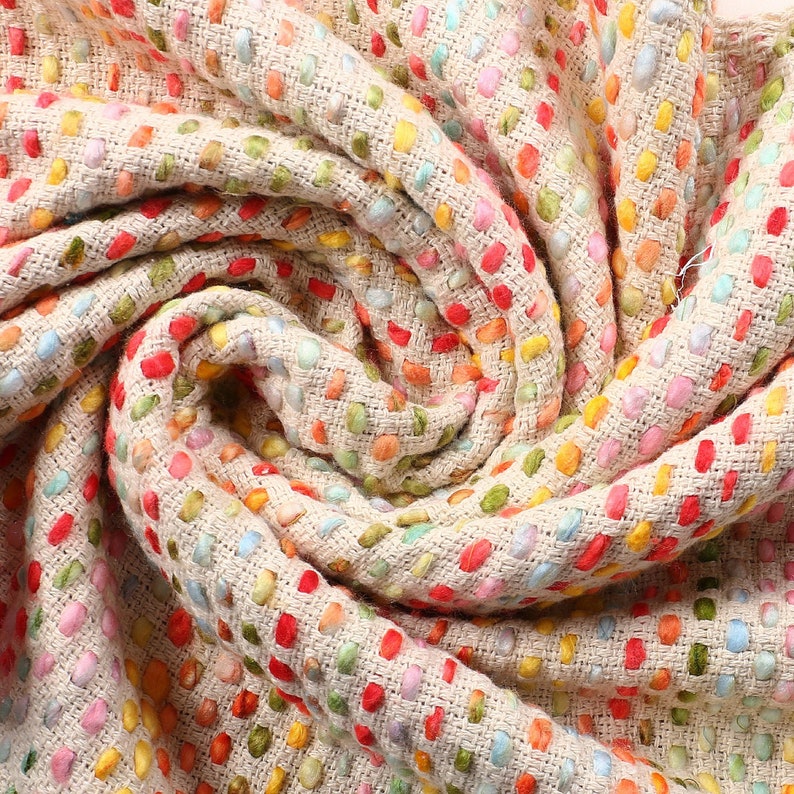 You may not be able to actually hug your 90-year-old grandmother, but you can give her some love with a beautiful hand loomed mud cloth blanket. This authentic, luxurious throw is completely hand loomed and features beautiful multicolor patterns that can be appreciated by any woman of taste. Your grandmother will embrace and enjoy the warmth of this beautiful throw blanket all year round. It also looks beautiful over a couch, sofa or bedding, adding natural warmth to her living area.
---
This product was recommended by Rose Wismans from FudgeMyLife
A shawl makes the perfect gift for your 90 year old mom. With intricate patterns and softness, a shawl is not only comforting but can add some pop to any outfit they choose to wear. A shawl can also be worn in all seasons, making it a great versatile gift that will never not be used. Your mom can also dress it up or down and use it for warmth or style. This specific shawl is machine washable which makes it easy to care for as well. This shawl will encourage compliments from all your mom's friends and family members and simply make her feel special.
---
This product was recommended by Morea West from ChicExecs
Heirloom allows you to create custom video books to send to someone you love. It is fast, easy, and oh-so-beautiful that you will want to make more for different occasions. To get started you select videos directly on sendheirloom.com! Once completed, Heirloom will ship your video book directly to the recipient. Each book comes fully charged and videos play automatically when the cover is opened. Heirloom is on a mission to make it possible for special moments to be shared with family and friends. A wonderful gift for birthdays, Holidays, sharing baby's first moments, weddings, and so much more!
---
This product was recommended by Tanya Taylor from Travels & Treasures
These Isotoner Women's Cozy Terry slippers have memory foam that will make you feel as though you are walking on a cloud. The slipper comes in several color options and has an elegant profile. The rubber sole is anti-skid and the arch support provides relief for tired feet (or those suffering from plantar fasciitis). The shoes are made to be outdoor-friendly too!
---
This product was recommended by Loren from Taco vs Burrito
Bold Made flips the script on Old Maid and includes bold women who made huge impacts on our world and has a more aspirational goal of ending the game with the Bold Made card. The perfect way to learn about inspiring women!
---
This product was recommended by Loren from Taco vs Burrito
Wildly popular and surprisingly strategic game created by a 7-year-old that has taken the card game industry by storm. With over 10,000 five star reviews, Taco vs Burrito sold a whopping $5.6 million in 2021. It's perfect for kids, adults and families alike!
---
This product was recommended by Camilla Henderson from FastdayLoans
Growing old comes with challenges and struggles. One suffers mostly from loneliness and a sense of coldness and fear when remembering their friends and loved ones who left decades ago. The reality never improves with families that put their older generation in nursing homes. Showing love with gifts to such people expresses support and care, which matters most. Buying a 90-year-old mum a cosy blanket from Amazon with customised decorations makes her feel loved and appreciated. Her life is often lost in thoughts and the fear of leaving her life behind. A cosy blanket keeps her warm and cheerful throughout. The old are often accustomed to having their property written or drawn using beautiful embroidery that meets their colours and choice of decorations. Knowing an old mum's likes can suffice in getting them a cosy blanket that is not only soft but also warm and beautifully drawn to remind them of their children, relatives, their childhood or youth. In most cases, the blankets should be two to ensure the mum is constantly covered and in nostalgia. This helps to reduce stress and pain.
---
This product was recommended by Michael Jan Baldicana from bidetsPLUS
This is a high quality durable ceramic mug that has a high quality graphic printed on it. This mug with a graphic print is a thoughtful gift that will be appreciated by your mom on her 90th birthday.
---
This product was recommended by Alexa Justine Callada from Kostex Garage Repair
The EFYTAL 90th Birthday Gifts for Women, Sterling Silver Nine Circle Necklace for Her, 9 Decade Jewelry 90 Years Old is a perfect gift to celebrate the woman in your life who has been with you through the good times and bad. This necklace is made with sterling silver and comes with an 18-inch chain. It is available in three colors: black, rose gold, and white gold.
---
This product was recommended by Bianca Trembley from The Best Calgary
This simple and elegant nine interlocked silver rings pendant is perfect as an everyday necklace or to mark a special occasion. It makes a great gift for mom, grandma, aunt or a best friend.
---
This product was recommended by Kate Zhang from Katebackdrop
At home, everyone watches television. Netflix, YouTube, Prime Video, Disney+, Apple TV, HBO, and more are all available to her. It's easy to use and makes a terrific present for anyone. She's free to view whatever she chooses. A wonderful gift for an elderly woman.
---
This product was recommended by Kate Zhang from Katebackdrop
When you're old, all you really want is to be pampered and cared for. Furthermore, this chair is capable of providing you with the level of comfort you demand. Colors come in a wide variety of shades and hues. This can provide support for your arms in addition to the chair. You can't get this kind of versatility from another chair. In addition, there are separate compartments for storing smaller items.
---
This product was recommended by Kate Zhang from Katebackdrop
It's not easy to find these bulbs, as they're from decades ago. They come in a six-pack. The bulbs are yellow and must be installed using screws. As long as she doesn't wear them all the time, she can get away with it. With a simple tap of your hand, it works just as well. It's possible to put a modern twist on these old-fashioned light bulbs. When it's lit up, it's a cute little thing. It can be used every day for 3 hours and last for many years if it is properly cared for.
---