This post contains affiliate links. Affiliate disclosure: As an Amazon Associate, we may earn commissions from qualifying purchases from Amazon.com and other Amazon websites.
This article showcases our top picks for the
Gifts For A 50 Year Old Man
. We reached out to industry leaders and experts who have contributed the suggestions within this article (they have been credited for their contributions below). We are keen to hear your feedback on all of our content and our comment section is a moderated space to express your thoughts and feelings related (or not) to this article 
This list is in no particular order.
This product was recommended by Desi McKinnon from Cordial Organics
It is unique kind of product. It can be put into sparkling water as an after dinner mocktail or put in your favorite old fashioned. It's the gift of relaxation and stress relief. Not only does it taste delicious, it's also a fun conversation starter.
---
This product was recommended by Alex Capozzolo from Brotherly Love Real Estate
Fishing is a fun hobby, especially for a man in his fifties. Move back from the trouble of having your backseat cluttered with fishing gear and head straight for stuff you can grab in a hurry. Keep everything, including lures and rods, in this Allnice Fishing Organizer Bag without breaking a sweat. On both the outside and inside of this organizer bag, there is space for 5 rods. To keep everything tidy and organized, roll your tackle down into five sections. This incredible carry case, which grows to an enormous 48 x 13 inches, is ideal for all your fishing necessities. Being constructed of quality high-tech polyester, it is also robust. this has an easy-fastener strap around the outside center that secures stuff while you're on the road, as well as a padded adjustable strap for comfort. The backpack's comfort, toughness, and accessibility allow you to carry as much stuff as you want without difficulty. That is why it is the ideal present for a 50-year-old man.
---
This product was recommended by Courtney Barrett from Tastebuds
With three refreshing craft beers and a selection of delicious snacks, this is a fantastic gift for any 50-year-old man. He can relax in his favourite chair, watch his team play and enjoy all the tasty nibbles included with his gift. It's the perfect gift he won't be expecting. Have a look at all the included items to see if this is a gift you will give.
---
This product was recommended by Courtney Barrett from Tastebuds
Help any 50-year-old travel the globe from the comforts of their home. This elegant decanter is the perfect gift for anyone who wants to sail the high seas but can't. Your recipient can keep their favourite whisky in a classy gift and leave it on display on a sleek wooden base. It's a charming gift for any whisky lover.
---
This product was recommended by Courtney Barrett from Tastebuds
Choose a colour that matches the interior of his car and make this birthday unforgettable. All 50-year-old men deserve to feel spoiled and there's no better way to do that than with some leather driving gloves. With perforated leather, this is a fantastic gift for any car enthusiast.
---
This product was recommended by Jennifer Jones from Beginner Guitar HQ
This kit is great for the guys who rather do something with their hands or create from scratch. This kit offers items that beginners or experienced Whittaker's would find useful. This is a little more budget friendly.
---
This product was recommended by Edward Roberts from Milexa Group
This incredible photograph taken by NASA depicts the birth of a star, with gas and dust flowing from the centre at a breathtaking 850,000 miles an hour. Hovia's Protostar wallpaper mural is a great gift for stargazers and sci-fi fans alike, and would be the perfect backdrop for a study or man-cave.
---
This product was recommended by Hannah Tinning from SmartBuyGlasses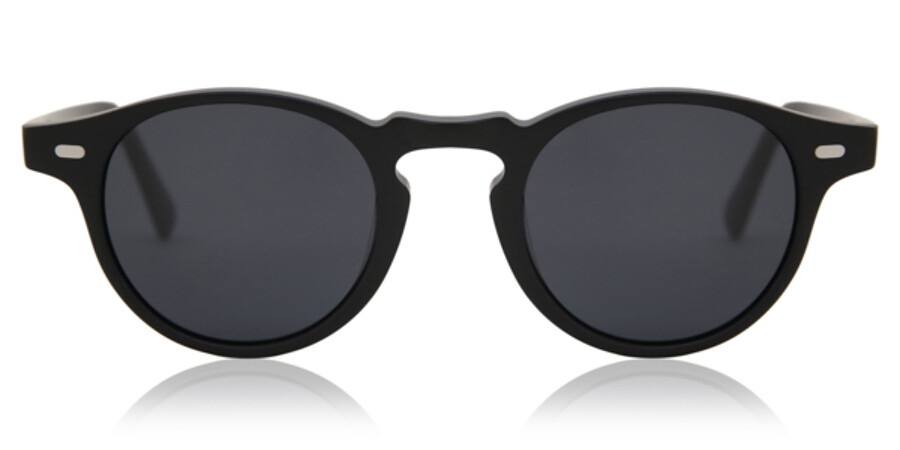 For the adventurer inside every man, these Arise Collective polarised sunglasses will protect your loved one's eyes wherever they go. Whether it's a fishing trip, a day on the lake or a country road drive, the perfect pair of sunglasses are a must-have. Help keep the men in your life feeling young and cool with these stylish frames while keeping their eyes protected from the sun's harmful UV rays.
---
This product was recommended by David from Chase and Wonder
The Dashing Gent Luxury Scented Candle in a reusable ceramic vessel with luxe gift box. With aromas of spices, leather, patchouli, moss and tobacco, it evokes the cultured charm and refined manners of an impeccably groomed gentleman. The vessel has a beautiful design and is hand decorated with real 22 Carat gold.
---
This product was recommended by Johnson Mack from Ronxs
Ronxs Candle lighter is the best gift for candle lovers on special occasions such as birthdays and anniversaries. The product comes with a one-year warranty that covers any manufacturing defects or functionality issues (such as a non-working power switch). The customer service team will do their best to make sure your satisfaction is our priority! The Ronxs Candle lighter has been designed in such a way that it will look good in any home or office decor scheme, making it ideal for both indoor and outdoor use. The streamlined design makes it easy to hold while burning candles at night and when using them during daylight hours, so you can enjoy both tasks without having to worry about dropping or spilling anything onto your clothes or furniture!
---
This product was recommended by Brett White from Addicted to Veggies
A great gift to get any 50-year-old man for half a century is a bucket list, specifically a bucket list of the best movies of all time for them to watch. Having a scratch-off poster for the best 100 movies of all time will not only give them some amazing movies to watch but will also provide a fantastic hobby going into their latter years.
---
This product was recommended by Jim Campbell from Honeymoon Goals
When a man gets to 50, comfort becomes the main aspect of everything he does. Therefore a pair of slippers are essential to his life. It's very important that you buy a pair of slippers that are high-quality and long-lasting. A pair I would personally recommend are Dearfoams Clog Slippers. The rubber outsole ensures stability in walking and the memory-foam insole makes wearing them feel like walking on pillows.
---
This product was recommended by Tracy Chester from Bear Mountain BBQ
Bear Mountain's products include all-natural hardwood pellets, which come in five Craft Blends™ and eight species flavors, as well as Smoke 'Ems, single use packets that pack a lot of flavor. By adding wood pellets or Smoke 'Ems to the grill—gas, charcoal, electric and of course, pellet grills—pitmasters can use their own equipment to create the irresistible flavors and aromas that come from hardwood.
---
This product was recommended by Michael Baldicaña from Stayyy
The Keurig K475 Coffee Maker comes in black color with an updated look and feel that is more modern than ever before. It has a new design, which includes an improved water reservoir and display window, as well as the ability to brew hot or cold beverages. The machine also features auto-off technology and a removable drip tray for easy cleaning. It makes it easy for people to brew a cup of coffee with just one touch.
---
This product was recommended by Amr Salem from
This product is a portable and compact cushion that makes it easy to create your own customized massage experience. It includes an integrated heat pad and electric massager. It can be used to help you relax in a comfortable way and perfect for those who want to relax after a long day at work.
---
This product was recommended by Arthur Worsley from The Art Of Living
This old vintage shirt is the perfect gift for a 50-year old dude. It has solid colors and is made of polyester cotton. The shirt is an imported product, very vintage and original, so it is truly a good gift to give. It is lightweight and a classic fit for all seasons. It can also fit any body type, plus it is easy to clean because it can be just machine-washed.
---
This product was recommended by Ronald Williams from BestPeopleFinder
Snailax Shiatsu Massage Seat Cushion is a perfect gift for a 50-year-old man. It is the age when the person starts getting tired quickly and therefore needs relaxing devices to comfort muscles. And this Shiatsu Massage Seat Cushion enhances the massage experience with different massage modes and infrared heating functionality that soothes the muscles and makes the person relaxed and sleepy. I highly recommend this massage seat cushion to gift a 50-year-old man to always remember you whenever he does massage to relax. He will surely remind you with a big thank you smile on his face even if you are not around.
---
This product was recommended by Shane Paarman from Awesome Stuff 365
Traditionally, celebrating 50 years of age is often called a golden birthday, as half a century is not to be taken lightly. A good gift, therefore, would be a golden keepsake to mark the occasion or something personalized that is significant to the person in question. If you want something a little more simple, perhaps a personalized wallet, such as this personalized wallet for men.
---