This post contains affiliate links. Affiliate disclosure: As an Amazon Associate, we may earn commissions from qualifying purchases from Amazon.com and other Amazon websites.
This article showcases our top picks for the
Gifts For First Time Aunts
. We reached out to industry leaders and experts who have contributed the suggestions within this article (they have been credited for their contributions below). We are keen to hear your feedback on all of our content and our comment section is a moderated space to express your thoughts and feelings related (or not) to this article 
This list is in no particular order.
This product was recommended by Arianna Posa from Aria Bella Candles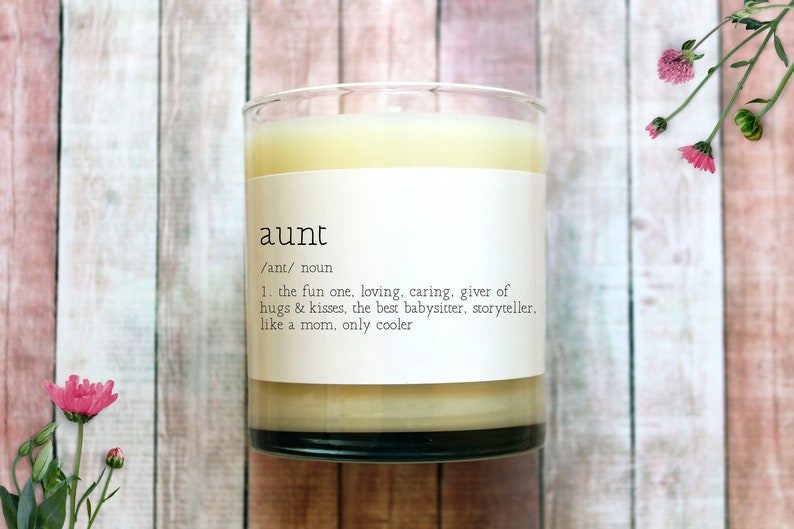 This candle is guaranteed to put a smile on any new aunt's face. The label can be personalized with any name to make it extra special. Plus, she can breathe easy knowing these candles are made from all-natural soy wax, clean-certified fragrances, and cotton wicks. Available in 13 scents.
---
This product was recommended by Sharon Dylan from Management Help LLC
Being a first-time aunt can be stressful with the baby cries and everything else. Hence, the best gift for a first-time aunt is an earbud! The Bose QuietComfort Noise Cancelling Earbuds is the most effective noise cancelling earphone in the market with the ability to provide high-fidelity audio. It also comes in three sizes of StayHear Max eartips so you can choose which best fits your ears. When fully charged, you can use it for six hours. The charging case gives another 12 hours of use. The best thing is it is weather-resistant so it won't break down even if the baby throws it against the wall. It is also sweat-resistant.
---
This product was recommended by Rachel Scott from National TASC LLC
A new baby in the house can be quite challenging, with all the crying especially in the middle of the night. And what better to solve this problem than to have a glass of gin. This homemade gin kit contains one tin of juniper berries, one tin of botanical spice blend gin, two 375ml glass bottles, a stainless steel strainer, and funnel. So instead of buying a premixed and ready-to-drink bottle, try and make your own to take your mind away from all the crying. This gift is good for those who want to try and experiment their own blend of gin. In total, you'll have about 750ml of gin for you to enjoy.
---
This product was recommended by Arthur Worsley from The Art Of Living
Babies are truly a delight, until they start their non-stop crying. So, for first time aunts who are still excited to take care of their nephew/niece, this smart mug is the best gift there is. It can keep a drink warm for 1.5 hours, plus you can even specify the temperature that you want your drink to be, anything between 120°F – 145°F. As a smart equipment, you can easily control it through your smartphone. Since this is a useful mug, it is best to just hand wash it and not include it in the dishwashing machine, so as to protect its scratch resistant coating. Overall, this is a really useful mug and best for first time aunts.
---
This product was recommended by Stella Scott from EasyPaydayLoan
Toshiy best aunt ever mug is fantastic and specially designed to express your love for your aunt. Any aunt will enjoy using this mug because it utilizes the latest technology and significantly upgraded microwave oven safety. This mug is more convenient for daily use because it has a fourteen ounces large capacity and a large handle design. Furthermore, it is handmade, and it symbolizes the unique love of a first-time aunt as no two patterns of the mugs are the same.
---
This product was recommended by Stella Scott from EasyPaydayLoan
Chala crossbody cell phone purse is made with faux leather in a classic texture for the outside with top zipper closure. She will love the external unzippered compartment and the main compartment zipper with three credit card slots. This crossbody cell phone purse is spacious and can hold all modern smartphones, wallets, cash, tickets, lipstick, passports, and keys. An advantage is that two separate straps are built to allow many different Crossbody configurations.
---
This product was recommended by Robert Welch from Projector1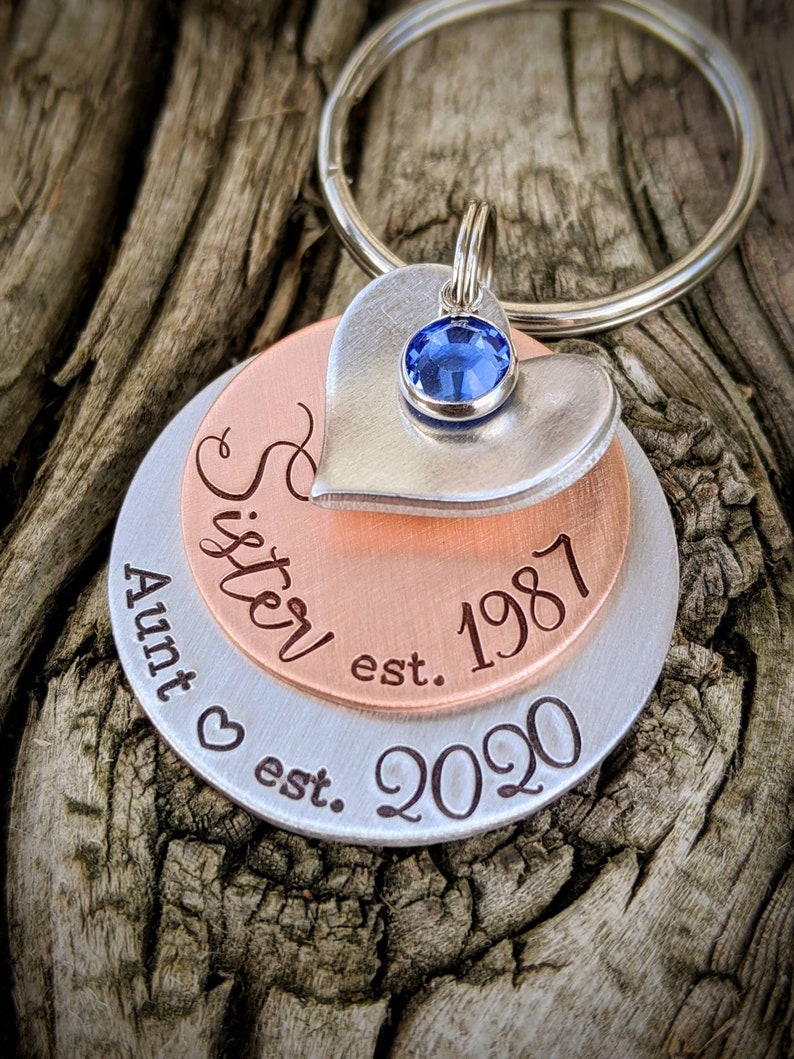 Being an aunt for the first time is a wonderful and the craziest experience. Gifting her something unique will make her the happiest. In my view, a personalized dated necklace can be a beautiful idea. In this one, the year of being a sister and then being an aunt are inscribed. The cute family promotion gift is a wonderful idea during the wait for that little bundle of joy.
---
This product was recommended by Sweety Rai from CouponCodesME
A personal take on the product suggestion: We can't think of a better way to show love and appreciation with a gift that holds some sentiments to it. This one-of-a-kind necklace is gorgeous and makes a perfect gift for first-time time aunts. This exquisite ribbon-shaped pendant is crafted with rhodium over brass and is embellished with dainty clear crystals surrounded by a sparkling 7mm round-cut cubic zirconia. Additionally, the message on the box adds a bonus of sweetness that every aunt will appreciate.
---
This product was recommended by Rousseau Vestal from Find The Aisle
Let everyone know how wonderful your aunt is! Imagine your aunt beaming and thinking of you every time she drinks from her new tumbler, whether it's water, coffee, or her favourite beverage. Show how much you care for the best aunt in the world with the best gift she'll ever receive! This tumbler can help keep your drink at a consistent temperature for a long time, making it the perfect partner for alcoholic and non-alcoholic beverages, wine, cocktails, juice, hot or icy coffee, water, tea, and so on.
---
This product was recommended by Phillip Villegas from Three Pedal Mafia
The image print is bright and clear, with vibrant colour that can be stored for a long time by your aunt. This is a Portable beauty bag with great capacity for your aunt's lipstick, power bank, mobile phone, sunglasses, and other travel gadgets. It will make a perfect and useful gift for your aunt.
---
This product was recommended by Michael Jan Baldicana from bidetsPLUS
The Auntie Letter Print Tee Shirt is the perfect tee shirt to wear when you want to show off your sense of humor while still being stylish. It is soft and comfortable and can be worn on a daily basis. These are perfect for those days when you want something simple but still look good. The short sleeves and loose fit allow for comfort and versatility with any outfit, making them a must-have in your wardrobe. The Auntie T-Shirt is a must-have for every woman. It is the perfect shirt for any occasion and can be worn with anything.
---
This product was recommended by Jason Cordes from CocoLoan
This gorgeous, adaptable, and delicate aunt sterling silver necklace, designed with love in Austin, TX, is the perfect way to convey I love you to your auntie! If your aunt means a lot to you and has made a difference in your life, show her how much you appreciate her with these necklaces. With an inspirational, lovely gift, tell your aunt that she is the best aunt ever! Auntie gifts, auntie gifts from niece, and auntie gifts from niece! Also great for birthday gifts for aunts.
---
This product was recommended by Jason Cordes from CocoLoan
It's a best-seller year after year for a reason. Reviewers rave about how functional and stylish it is.This lightweight, medium-sized crossbody bag makes it easy to organize your everyday items. ten (W) x 9 (H) x 0.5 (W) x 9 (H) x 0.5 (D).The front zipper has a useful pocket with a zipper closure. 25.5-inch adjustable shoulder strap toss Gold-tone hardware and faux leather. Inside, there are ten zippered pockets and one slip pocket.
---
This product was recommended by Jason Cordes from CocoLoan
Satin-lined caps are constructed of soft, flexible jersey material that works with a wide range of hair textures and kinds. On the other hand, this slap cap assists in preventing damage and breaking. The interior of the slap cap is a soft, non-abrasive weave that will keep your hair looking natural. Soft satin keeps your hair moisturized and prevents breakage as you sleep. Keep your hair frizz-free and fresh. It prevents tangles, breakage, and dry, damaged hair during the night.
---
This product was recommended by Jason Cordes from CocoLoan
It might be difficult to convey gratitude to people who deserve it, but even modest acts of charity can strengthen bonds between family members. These ring dishes represent your everlasting link and are a great way to show your thanks to your closest family members. Made of high-quality glazed ceramic and well-protected with styrofoam and a white box. It's ideal for storing multiple rings and a necklace or bracelet.
---
This product was recommended by Madilyn Hill from TruePersonFinder Inc.
Express your love and gratitude for your baby's first-time aunt with this sophisticated crazy dog t-shirt. This t-shirt is made of superior quality ringspun cotton to make her feel comfortable and cozy, while a fun printed saying on the front will make her smile. The shirt fabric and vibrant print are long-lasting and highly durable. The shirts are lightweight and convenient to wear daily, outdoor, gymming, camping and running. The T-shirts are available in different sizes.
---
This product was recommended by Richa Nathani from Dialed Labs
We all know that most great aunts are also F.R.I.E.N.D.S fans, so this wine glass from Perfectinsoy is the perfect gift for a first-time aunt. "The one where…" is a tagline that everyone recognizes as the beginning of something beautiful, so what better way to break the news of a niece or nephew or congratulate a new aunt than gifting her this wine glass in a celebratory gift box. The BPA-free food-grade material means an aunt can use the glass for hot and cold beverages without worrying about safety and quality.
---