This post contains affiliate links. Affiliate disclosure: As an Amazon Associate, we may earn commissions from qualifying purchases from Amazon.com and other Amazon websites.
These are the birthday gifts for her that you might not have thought of until now. There are so many options on this list, you are bound to find something that is perfect for her.
This product was recommended by Christine Ciana Calabrese from What About the Dog Book
What would happen to your dog if something happened to you? What About the Dog? is a journal which acts as your dog's "instruction manual" so now you can rest assured that your dog will be properly cared for in your absence.
---
This product was recommended by Allyson McCormley from Orca Communications Unlimited, LLC
Appliances can be a no-no for birthday gifts, but not if it has to do with wine. Boxxle is a bag-in-box wine dispenser that offers a convenient and attractive way to pour boxed wine with just the touch of a button. Boxxle eliminates the lifting, squeezing and balancing that used to be involved with enjoying great boxed wines.
---
This product was recommended by Yusuf from Galen Leather
She will love this gorgeous handmade leather women's wallet. Made from high quality vegetable tanned leather, you can choose from a wide range of gorgeous vegetable tanned colors to suit her personality and with the option of embossed initials, you can even personalize it. It's slim line design is stylish and easy to slip into a bag without the bulk of many ordinary wallets.
---
This product was recommended by Jill Tietjen from Hollywood Her Story
The perfect gift idea for any film buff or anyone who enjoys the movies is this beautiful book, *Hollywood: Her Story, An Illustrated History of Women and the Movies*. More than 1200 women are featured in the book which begins at the dawn of the film industry and continues through 2018. We feature actresses, directors, producers, editors, screenwriters, stuntwomen, animators, gossip columnists, makeup artists, costumer designers and more. More than 1000 photos.
---
This product was recommended by Leanne Lee from Blue Bungalow
These funky twisted hoops will make a statement and she will appreciate you picking out a pair of unique and stylish earrings that she can remember you for for years to come. They're eye-catching and easy to match with any outfit.
---
This product was recommended by Laimute Lipinskaite from Organic Comfort Market LLC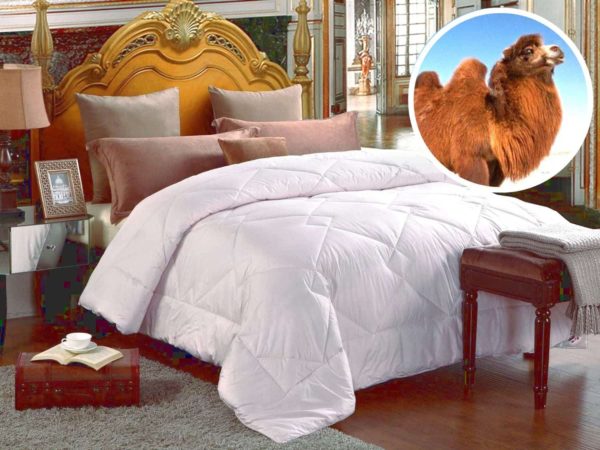 Give the gift of a good night's sleep with a 100% natural, silky soft, hypoallergenic, machine washable and temperature regulating pure camel wool filled comforter that will lull her to the best sleep of her life. Scientific studies showed that sleeping on or under wool lowers a heart rate and provides a calming effect.
---
This product was recommended by Sandhya Garg from Sandhya Garg LLC
Rosé Dress would make a beautiful, timeless, high quality keep sake silk dress- Gift for Her. Show the lady in your life how important she is by giving her a gift of wearable art. You can also custom make this dress with your specification or get a secret message embroidered inside the dress for her, she will be reminded of you every time she wears it.
---
This product was recommended by Giana Nunes from My Little Mascara Club
My Little Mascara Club delivers awesome lashes straight to your door! Made with over 90% natural ingredients, our little bottle of mascara provides lasting length and definition to your lashes for a fresh everyday look. As a subscription-based service, you don't have to worry about using an expired tube, or running out of your favorite mascara! You can choose how frequently you need your mascara delivered, or even try a one-time purchase. Trying to be more eco-friendly? Try one of our lash care kits that includes micellar water and reusable mascara remover wipes! We have three lash care gift sets to fit any budget.
---
This product was recommended by Stephanie Orellana from Vivomasks
VIVO Masks is a company specialising in high quality, handmade Venetian masks. We have all kinds of masks of different shapes, sizes and materials, both men's and women's, from under 50 USD masks to over 500 USD masks. This is one of our most popular masks, retailing at 39 USD
---
This product was recommended by ChristineSt Clair from N/A
These beauties clean like a dishcloth and absorb like a paper towel! A fun, yet stylish tool for the kitchen and great for the environment. They make the perfect finishing touch to a gift – wrap around a bottle of bubbly or a good olive oil.
---
This product was recommended by Rachel Cobbs from Old Line Oysters
Mandated quarentines are putting a damper on beach plans this summer, but the folks at Old Line Oysters will send you a bit of the beach straight from the water's of the Chesapeake Bay. Old Line Oysters specializes in designing decorative home goods. Each custom piece is designed to bring a little ocean magic to your home decor. Hand embellished and covered in gold leaf each oyster has a unique size and shape, making each one truly unique. Our designs make perfect personalized gifts for bridesmaids, teachers, housewarming or hostess gifts. Treat yourself to add a little coastal decor to your home.
---
This product was recommended by Haley Shapley from HaleyShapley
A cultural history that pays homage to the formidable muscular women of past and present who've made important (and often surprising) contributions to society, Strong Like Her challenges readers to rethink everything they thought they knew about the power of women. The story is complemented by portraits of modern-day athletes from a variety of sports, shot by celebrity photographer Sophy Holland.
---
This product was recommended by Elena de la Torre from sanlorenzoForDesign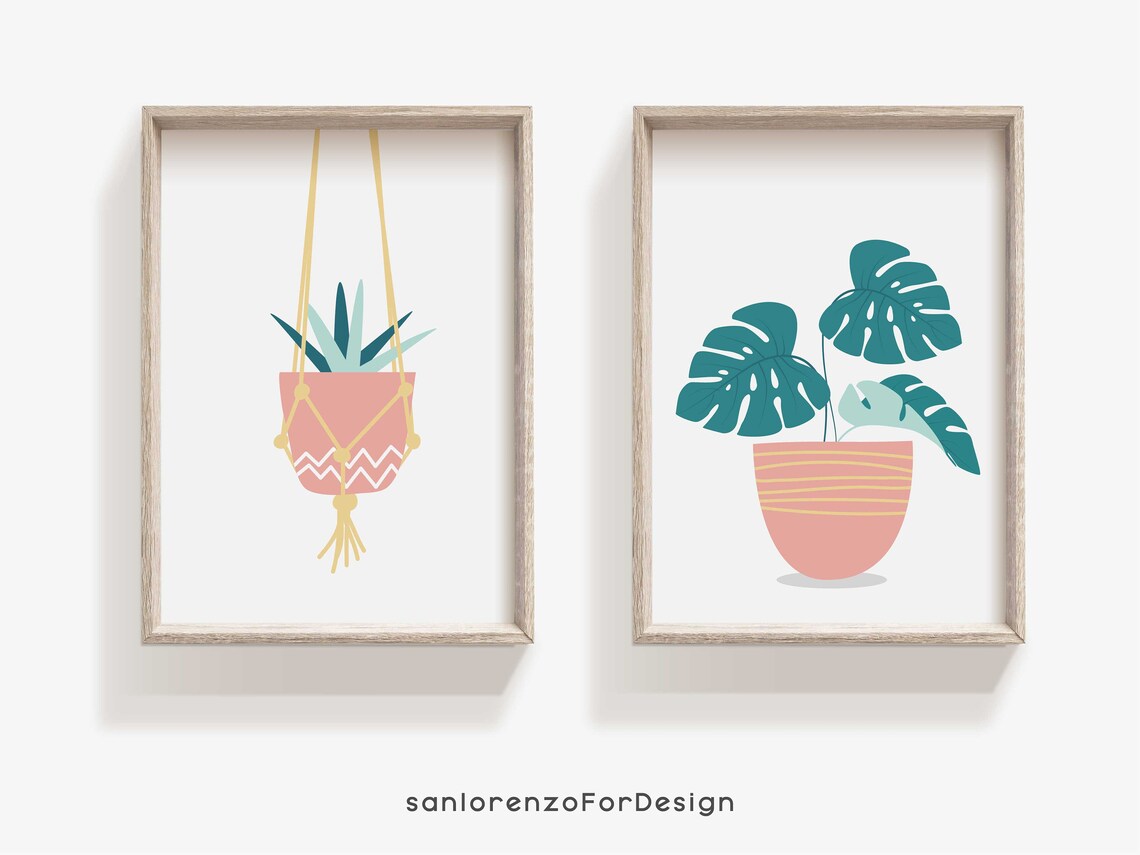 This printable wall art is the perfect addition to any room in your home or office. Printable wall art is a quick and affordable way to decorate any room. Just Download the instant files, print, frame and hang! Having a printable wall art adds a unique and personalized look to any room. This can also be an original gift for friends and family!
---
This product was recommended by Alex Mirzaian from My Rolling Tray
The custom tray is the perfect gift to show her you've been thinking about her and care for her enough to make something personal. With quarantine still in effect, giving a custom tray away for someone to remember you by is perfect!
---
This product was recommended by Samantha Moss from Romantific
Eyeliner is one of those basic must-have makeup items that give your office, school, or party look a classic edge. And this Flick Stick with its winged stamp is the perfect eyeliner tool especially when you are in a hurry but still want that perfect winged eyeliner look. It has two tips, one end contains a pointed tip pen while the other end has a winged shaped stamp. It's super easy to use, and the best part is that it's waterproof, smudge-proof and retails for only $14.97 at Amazon.
---
This product was recommended by Samantha Moss from Romantific
If you want a tote bag that has multiple functions and is easy to carry then Dasein's two-toned tote bag is the perfect gift. The design and color combination is both chic and classic, which also comes with a free matching wallet. It can be used as an office bag, shoulder bag, purse, or even a laptop bag thanks to its multifunctional size and design. This tote bag is super easy to carry, thanks to its adjustable strap and comfy handle. It's great for school or office use and retails for $39.99 at Amazon.
---
This product was recommended by Katie Dames from Feely Feelings
Birthday's today aren't what they used to be. People have a lot more time on their hands. There's no better gift than this hilarious coloring book. Coloring is relaxing and it's a great way to stay busy. Your creative friends will love this one.
---
This product was recommended by Jacqueline Pirtle from FreakyHealer
Women, are you ready to BE and live your YOU? In this practical and exciting book, Jacqueline Pirtle – a female powerhouse – presents unique and easy ways for women to align with their powerful purpose, truth, and their natural zest for life. Jacqueline believes that you already have it all in you; wisdom, strength, power, and so much more––and that through realizing the monumental female-force that you ARE, you will lead a life that is precisely custom made to fit what you came here to BE and experience. This book touches you in your heart––a space where your guards and hair are down; the dress or pants, high heels or tennies, and make-up is off; where rawness, honesty, and vulnerability open the gate for every woman to be her "everyday woman" with an "everyday girl" inside, and where you are not afraid to shed a tear. Where, instead, you are ready to feel, heal, and shift to your female power. Jacqueline wrote these words in her purest rawness and honesty, and invites you to meet and connect with her in that truthfulness of femininity. So, in her words, "Let us learn how to fly together and bathe in the delight of being free women and the real 'hotness' that we all are."
---
This product was recommended by Jacqueline Pirtle from FreakyHealer
Do you have fun with your own life? How often do you really pay attention and choose things to improve your day? In 365 Days of Happiness, bestselling author, holistic practitioner, and mindfulness teacher Jacqueline Pirtle has created daily inspirations that help you mindfully work towards living a more vivid experience of daily happiness. Showing that you can put in work to change your life while having fun, the practices are full of whimsy and delight. Through light, bubbly, cheerful passages, each day teaches you to find happiness, use those sour lemons, and shift yourself into a "high for life" frequency where you can reach happiness anywhere at any time.
---
This product was recommended by Anje Pearson from Silly Feminist
Is she a princess? Oh, no honey. She is a queen. The perfect shirt for any woman that likes to bring the patriarchy to their knees.
---
This product was recommended by Patricia Turgeon from Bhavana Bottle
Bhavana Bottle makes the perfect gift for loved ones and the planet. The bottle is made from an all natural bamboo exterior that is beautifully engraved with an intricate geometric design + GRATITUDE. The bottles come encased in a beautiful cylinder package that presents it as the perfect gift and makes for a lovely unboxing experience. Bhavana Bottles come with a unique detachable infuser perfect for making fruit infused water, tea and drip coffee. Bhavana Bottle is the perfect gift that shows your appreciate for the ones you love that they can use each and every day.
---
This product was recommended by Noman Asghar from Fan Jackets
Crossbody Bag This bag would be the awesome gift for her in her whole life. Built with high quality material and has multiple zipper pockets and an ajustable strap.
---