This post contains affiliate links. Affiliate disclosure: As an Amazon Associate, we may earn commissions from qualifying purchases from Amazon.com and other Amazon websites.
Finding gifts for your colleagues can be tricky, so we've put together this list of gifts that would be welcomed in the office. Take a look below to browse through the range of gifts we have hand selected.
This product was recommended by Christine Ciana Calabrese from Cre'A's Love Butter
How do we know if our skin products are truly delivering all of the health benefits they should? Cre'A's Love Butter is a thoughtful combination of hand-selected ingredients, designed to enhance the level of your skin's health. Cre'A's Love Butter is an ideal gift for health-conscious loved ones, and is a pleasure to both give and receive; we've harnessed the restorative powers of raw shae butter and infused it with our love and passion for revitalizing skin that you will undoubtedly feel from the first use.
---
This product was recommended by Linda Chester from The Health Hour
My husband got me this as part of a Valentine's Day goodie bag last February. Cup of Love is a mild, nurturing, naturally sweet rose tea, which is calming and smells like I'm literally in a garden surrounded by rose bushes. As a health and wellness enthusiast with an advocacy for supporting sustainable products, I also love that Big Heart Tea is female-run tea brand that features botanical-rich, organic, and ethically-sourced teas that are hand-blended in small batches.
---
This product was recommended by Mikkel Andreassen from Dixa
One great gift idea is a preserved rose, that can last several months in a pristine state on any office desk. The roses are real and are dehydrated in their best state to look fresh for several years. An elegant glass dome encases the rose All of the roses are preserved in quality glass domes with a wooden base and packed in luxury gift-boxes tied with silk-ribbons. Overall it makes an excellent gift for Valentine's that will serve as a memory for years to come.
---
This product was recommended by Sophie AKiele from Little Decorations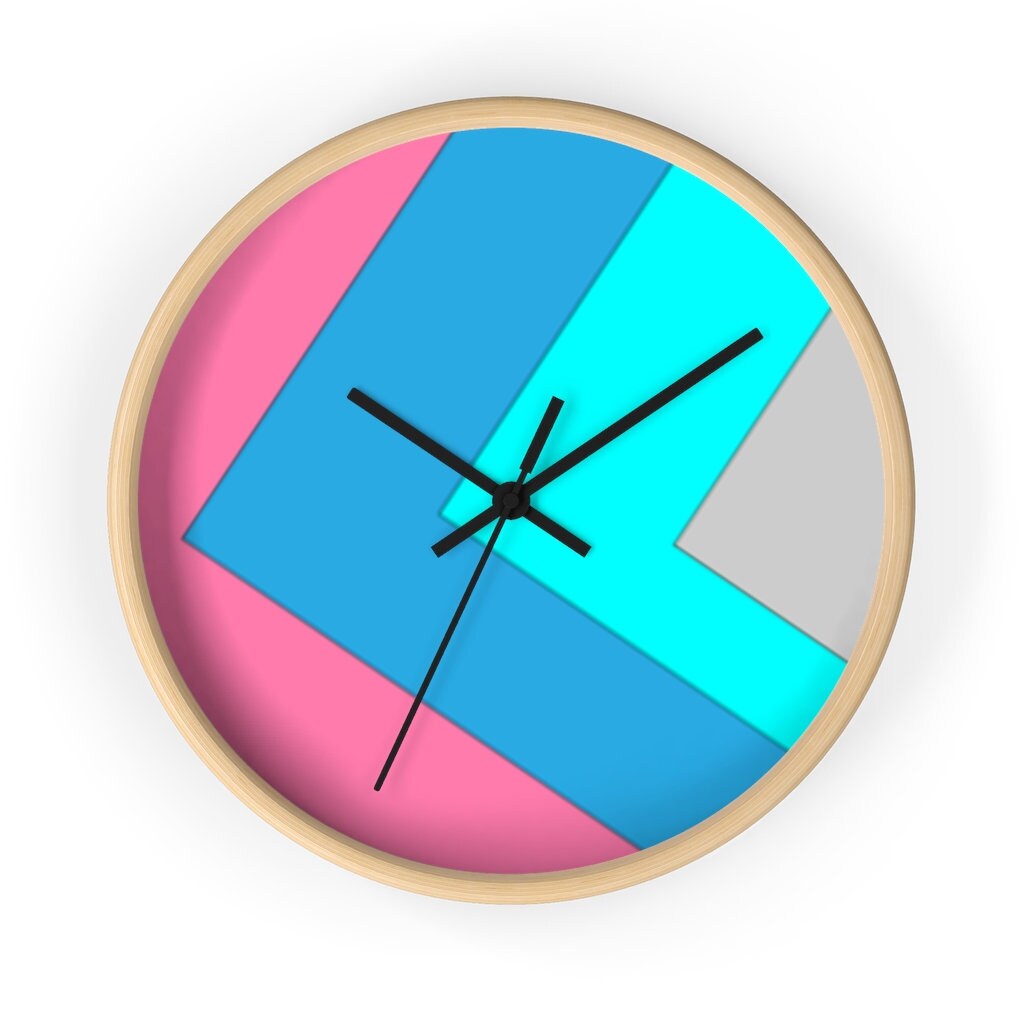 My Home Decor Business called Little Decorations provides some very interesting decorative pillows as well as Wall Clocks that could be amazing as a Valentine's Day gift. The twist? I make the designs myself since I am an artist and graphic designer student. That means I can customize them as well based on the needs of customers and that can make for some very fun designs.
---
This product was recommended by Stacy Caprio from Deals Scoop
A great office gift for Valentine's day is a chocolate, candy treat basket. This is a great gift you can get one of to share with everyone in the office, or get a few to give to a handful of people if you want each person to have their own treat basket. Treat baskets are perfect gifts, especially for Valentine's Day because they contain chocolate and other yummy treats that people are happy to have around to snack on while in the office.
---
This product was recommended by Jamie Powell from Juiced Systems
The VertexHUB is designed for power users to get data transferred quickly and charge up peripherals at blazing fast speeds. It is dedicated to the latest USB-C 3.2 Generation 2 standards. The hub has four USB-C 3.1 Gen 2 ports located on the front and three USB-A 3.2 Generation 2 ports avaialble on the back side. All seven ports are USB 3.2 Gen 2 compatible with fast transfer speeds up to 10 Gbps. The VertexHUB can charge up devices at max speed with up to 2.4 amps of power delivery.
---
This product was recommended by Jamie Powell from Juiced Systems
Our BizHUB USB-C Multiport Adapter is a very versatile travel adapter with three USB 3.0 ports, a gigabit ethernet port, an SD and Micro SD port, and an HDMI 4K port. It's compact and convenient with so much capacity.
---
This product was recommended by Madison Randall from Hudson West PR
The Quartet Glass Dry-Erase Desktop Computer Pad, which is currently available in five different colors and designs, offers a sleek and durable glass composition that blends seamlessly into any decor while adding contemporary style to your work space. By placing the Desktop Computer Pad in between your keyboard and desktop screen, you are able to ditch the sticky notes and maximize productivity by quickly jotting down reminders, brainstorm ideas, and other notes to help you organize your day from the comfort of your office chair. As an added bonus, this product also has a side drawer, so that you are quickly able to access markers and other supplies. The Quartet Glass Dry-Erase Desktop Computer Pad is sure to make a lasting impression on your Valentine, and will continue to show them your love for them all year round!
---
This product was recommended by Jamie-Lee Kay from The Other Straw
This bamboo toothbrush comes with a detachable brush head to further reduce the waste and carbon footprint of ordinary bamboo toothbrushes. Their bamboo toothbrush is FSC certified bamboo. It also comes with a compostable bamboo handle and is BPA free and vegan friendly. You can feel good supporting theotherstraw knowing that they ship plastic-free and carbon-neutral. If that wasn't enough, they also donate 50% of their profits to ocean clean-ups – it's a gift that gives back.
---
This product was recommended by Georgia Lawrence from First Sip Brew Box
First Sip Brew Box is a Pittsburgh based craft beer subscription box company that doesn't ship beer. We aim to expand your horizons by bringing top breweries and small businesses that know their hops to your door. Every month we feature a different brewery and fill your box with beer gear, branded glasses, stickers, and other amazing swag to build your collection. You will also receive items made from malts and hops. Every month is a different surprise. This is the perfect gift to enjoy with friends and family. Unboxing all your new gear is so much fun and a great activity to experience together.
---
This product was recommended by Lilia Manibo from Anthrodesk
Helps prevent injuries associated with the continuous use of a mouse as it allows you arm to stay in a more natural position.
---
This product was recommended by Lilia Manibo from Anthrodesk
Our ergonomic chair is the best way to reduce the negative impacts that sitting can have on your health, providing you with the right balance of comfort and support. Its fully adjustable settings make this chair your own, allowing you to move the back, head and arm supports. The mesh backrest allows you to stay cool, even if you sit for many hours at a time.
---
This product was recommended by Jennifer Willy from Etia
Engraved Gift Pen w/LED Light & Stylus Tip is perfect for your spouse as it has "Hubby" inscribed on it. It comes in a satin-lined keepsake presentation case for easy gifting making it a suitable gift for husbands for a variety of occasions, including Valentine, anniversary, wedding day, and many more.
---
This product was recommended by Jennifer Willy from Etia
Magnetic Levitation Floating Globe with LED Light is perfect gits for your nerdy better half. Globe diameter 3.5 inches/9 cm, easily hold by 1 hand. Switch on the C shape frame, Squat down your body, and ensure sight line-height is the same as the opening of the frame.
---
This product was recommended by Jennifer Willy from Etia
RECUTMS Galaxy Enchanted Red Rose was inspired by the movie Beauty and the Beast – a beautiful true love story. Rose represents love, this beauty, and the beast rose and not fading rose symbolizes your forever love. Best gift for your lovers, spouses, and relatives.
---