This post contains affiliate links. Affiliate disclosure: As an Amazon Associate, we may earn commissions from qualifying purchases from Amazon.com and other Amazon websites.
Minimalism is an attitude to design as well as a lifestyle. Uncluttered patterns and simple aesthetics are truly attractive in our increasingly busy lives, and getting rid of unnecessary clutter is freeing.
Minimalist moms will appreciate these simply but thoughtfully designed items for their quality and value. Let your mom know you're thinking about her and keeping up with her style with these stand out picks!
Chlorophyll Water is a plant powered purified water (carbon filtered, triple filtration,UV treated) enhanced by nature with the addition of Chlorophyll, a key ingredient and the vital green pigment in plant life. Chlorophyll Water is a refreshing introduction to the many benefits of Chlorophyll fortified with the added health benefits of Vitamin A, Vitamin B12, Vitamin C and Vitamin D for enhanced hydration.
Chlorophyll Water is bottled in 100% recyclable and BPA-free, non-toxic bottles and will also be biodegradable by September 2019. Our current packaging is also made from 100% recycled paper. We were even United Nation Nations eco-approved by being selected as the "Official Water" of International Yoga Day within the General Assembly which was pretty cool.
Find out more or buy this product here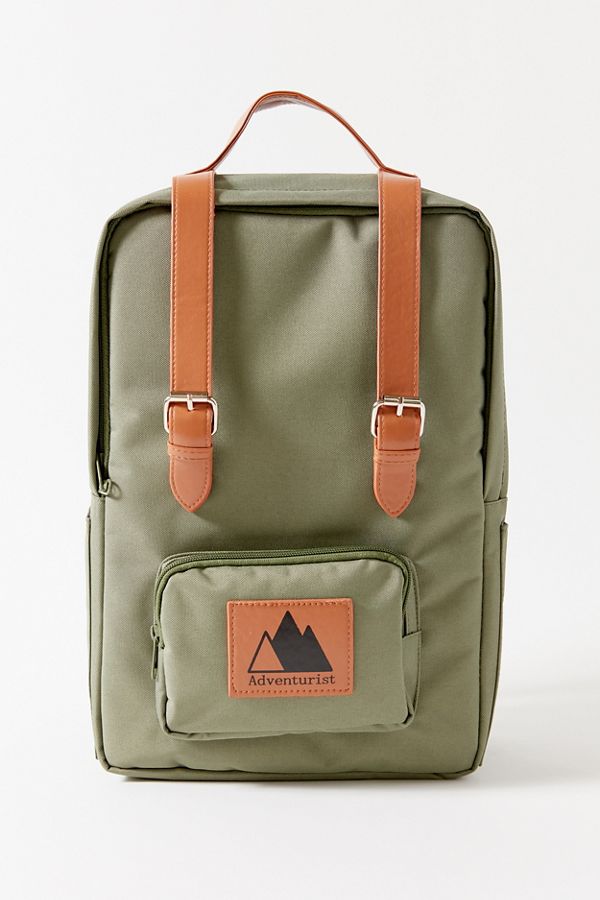 We launched a little less than 2 years ago, and have provided almost 100,000 meals to families in need up to this point. Our Adventurist Classic backpack is perfect as a travel daypack for minimalist mothers – sizing in at 16x10x6 inches and fitting perfectly underneath the seat of an airplane. It's also completely weather/water-resistant, and has padding front and back for increased protection for electronics, while fitting up to a 15 laptop in the laptop sleeve. For the casual and minimalist adventurer, we provide fashionable all-weather backpacks, for under $100.
Find out more or buy this product here
Lip Monthly is a monthly subscription service that delivers 4-5 full-size lip products each month.
Find out more or buy this product here
LatchPal is a breastfeeding clip that converts ANY top into a nursing shirt within seconds. LatchPal keeps mom comfortable by eliminating neck and shoulder strain often associated with nursing and pumping. The one handed fastening and unique design will have you wishing you'd found helpful product sooner. Plus- when you keep LatchPal clipped to your collar, it doubles as a nursing reminder clip. This simple solution makes a great gift for any existing or expecting breastfeeding mother.
Find out more or buy this product here
The uniquely portable Nomader® Collapsible Water Bottle makes travel hydration easy and sustainable by taking up minimal bag space, and eliminating the need for wasteful single-use bottles. Designed with a flexible BPA-free silicone body, the reusable Nomader® bottle can be rolled-up and stashed away when not in use, yet it's as comfortable to drink from as a hard-sided bottle. This innovative travel water bottle features a patented leakproof cap, an ergonomic carry strap, and a wide mouth for easy cleaning.
Additionally, the 22oz capacity (tops off at 25oz) bottle is freezable, heat resistant, and backed by a lifetime warranty. Affordably priced at $24.95 and available in a variety of stylish colors, the minimalistic, travel-friendly Nomader water bottle is the perfect Mother's Day gift for traveler lovers.
Find out more or buy this product here
Reading and practicing the bestseller 365 Days of Happiness will help you to BE and live happy anywhere at anytime––no matter your circumstances.
You get daily practice in feeling good, creating health, celebrating joy
You gain deep understanding of your inner self
You master how to live a wonderful and mindfully happy life
Available as paperback, e-book, mobile app––apple, android, and can be supplemented with its Self-Study-Program
Do you have fun with your own life? How often do you really pay attention and choose things to improve your day?
In 365 Days of Happiness, bestselling author, holistic practitioner, and mindfulness teacher Jacqueline Pirtle has created daily inspirations that help you mindfully work towards living a more vivid experience of daily happiness. Showing that you can put in work to change your life while having fun, the practices are full of whimsy and delight.
Find out more or buy this product here
Believed looking for gift ideas for mother's day Suggestions ideas for event is hemp oil to best our loved mother's to stay healthy lifestyle and fitness because it have keeping healthy lifestyle and a main goal keep our mental healthy and we are available stock.No side effects and it make by 100% from organic ingredients.
Find out more or buy this product here
The SURIN yoga wheel is light, has a minimalistic design and comes in black color with a small, logo on the surface.
As the number one problem faced by mothers is generally back ache pain, the SURIN yoga wheel is specially designed to solve this issue and will make your mum feel really delighted upon receiving the wheel as a gift.
Even if your mum may not be a yogis, by just placing the body on the wheel and moving the wheel back and forth, the yoga wheel is able to function as a portable home chiropactor which is guaranteed to
make your mum feel stronger, flexible and healthier than ever.
This make this the perfect minimalistic gift for your mum.
Find out more or buy this product here
Contributors to this article