This post contains affiliate links. Affiliate disclosure: As an Amazon Associate, we may earn commissions from qualifying purchases from Amazon.com and other Amazon websites.
Personal trainers have a wealth of knowledge, are an inspiration and great companions to talk to while you're training. They do a lot, and while they're paid, a great way to memorably show your gratitude for their work is through a gift. And we've got some gems from the fitness industry that your personal trainer can try out themselves!
The Original Worm is a great gift for anyone who moves! Especially for those in the fitness industry. The Worm is an unique combination of therapy balls with a foam roller available in 2 compact sizes. Trainers love taking to the to the gym to use before/after workouts or with their clients.
Find out more or buy this product here
Kinflyte designs beautiful, functional apparel that supports active lifestyles. With a patent-pending design, Kinflyte's posture bra and active essentials are must-have items for movement professionals and personal trainers. Kinflyte is eco-friendly with performance properties: moisture-wicking, anti-odor, and antimicrobial with UPF50 UV sun protection. Size range runs from XXS to 4XL.
Find out more or buy this product here
Pelvic Clock® exercise device is a portable stretching aid for hips and lower back.
Invented by a former Olympic coach. Made in the USA.
Lightweight and durable, the Pelvic Clock® exercise device is a versatile instructional tool for personal trainers, Pilates teachers, and physical therapists as it greatly simplifies pelvic movements that are often difficult to explain to clients.
Find out more or buy this product here
Move More, Your Life Depends On It: Practical Tips to Add More Movement to Your Day, is a guide to teach people how to change their behaviour and nudge themselves to sit less and move more. It's not about adding more workouts at the gym, it's about teaching our clients how their bodies need and crave regular snacks of exercise throughout the day.
Our clients have read headlines like "Sitting is the new smoking" and they're looking to their personal trainers to offer them advice and tips on how to move more outside of the gym.
Find out more or buy this product here
A trainer's body is their livelihood. A simple, yet effective massage tool such as this is a great tool for anyone who puts themselves through the ringer daily. Gifting a form of self-care is one of the best ways to treat your trainer so they can keep both of you running optimally.
Find out more or buy this product here
If there is one thing that keeps your trainer in tip top shape it's the food-plan. What could be a better gift than that of fueling your #1 motivator? The next time they are shopping and filling up the cart they can treat themselves to those special favorites that come from you. Let's be honest; life is better with good snacks.
Find out more or buy this product here
You thought your workout was tough? Imagine pumping out 8-10 every day. Exercise teachers are constantly on the grind to experience new moves and create the best workouts just for you! How amazing would it be to pamper your trainer and give them some TLC for a change? Infrared technology is superior for speeding up muscle recovery, expediting wound healing, and even balancing circadian rhythm. Trust us; their tired, sore bodies will thank you with sincerity.
Find out more or buy this product here
It's a gel cleanser that mildly foams with a natural fresh ginger mint scent from ingredients like organic ginger essential oils and spearmint. It's formulated to be gentle on the skin, but tough on impurities! It doesn't contain any parabens, sulfates, artificial dyes or fragrance and will leave your skin feeling fresh, clean, cooled and refreshed!
Find out more or buy this product here
Busy Beauty's
Showerless Body Wipes are perfect for any personal trainer in your life! Each wipe is individually-wrapped, making it a convenient essential in their gym bag. Each wipe is also made with peppermint oil and tea tree oil, which are antibacterial, so that they can easily wipe away sweat, oil, and odor in between their training sessions!
Find out more or buy this product here
This is the gift that keeps on giving. Client can give it to their trainer and trainers and teachers are always looking for ways to motivate and inspire their clients. You can even write a little personalized message on the back. And recipients can post these at their desk or on their mirror! These are my favorite!
Find out more or buy this product here
This Ocean Surf Soap Bar will help you to relax your muscles as you massage the soap into your skin after a hard workout. The fragrance will carry you away and clear not only the sweat from your skin but the cloudy thoughts from your mind. Made with shea butter and goat's milk.
Find out more or buy this product here
Health is about more than your weight. The Body Analyzer1 | Digital Scale and Body Analyzer helps you measure and track your full body composition; helping you maintain a healthy lifestyle. This scale provides body fat percentage, muscle mass, bone density and water weight for clients.
Find out more or buy this product here
The Glacier Wellness CBD Muscle Cream is perfect for any personal trainer to fight their constant soreness. The unique, convenient, and effective CBD muscle cream offers superior relief, goes on smooth, and won't leave an oily mess behind. In addition to its truly remarkable and effective pain relief, the CBD body cream is great for calming the stress of everyday life thanks to its mix of essential oils and soothing scents.
Find out more or buy this product here
Kombucha is all in the rage now. Touted as a home-made remedy for acne, fatigue, and a bunch of other ailments, its countless nutritional benefits make it the perfect gift for your fitness-loving personal trainer.
The kombucha brewing kit by The Kombucha Shop is the perfect kit for users to brew kombucha from the comfort of their own homes. Coupled with a step-by-step instructional guide, your trainer will enjoy the stress-free process of creating this healthy drink.
Find out more or buy this product here
It may look like personal trainers have 10 water bottles, but they probably need to toss a lot of them. Water bottles tend to get moldy is not cared for properly. Instead of spending the time to clean them, just swap it out with this upgrade.
Find out more or buy this product here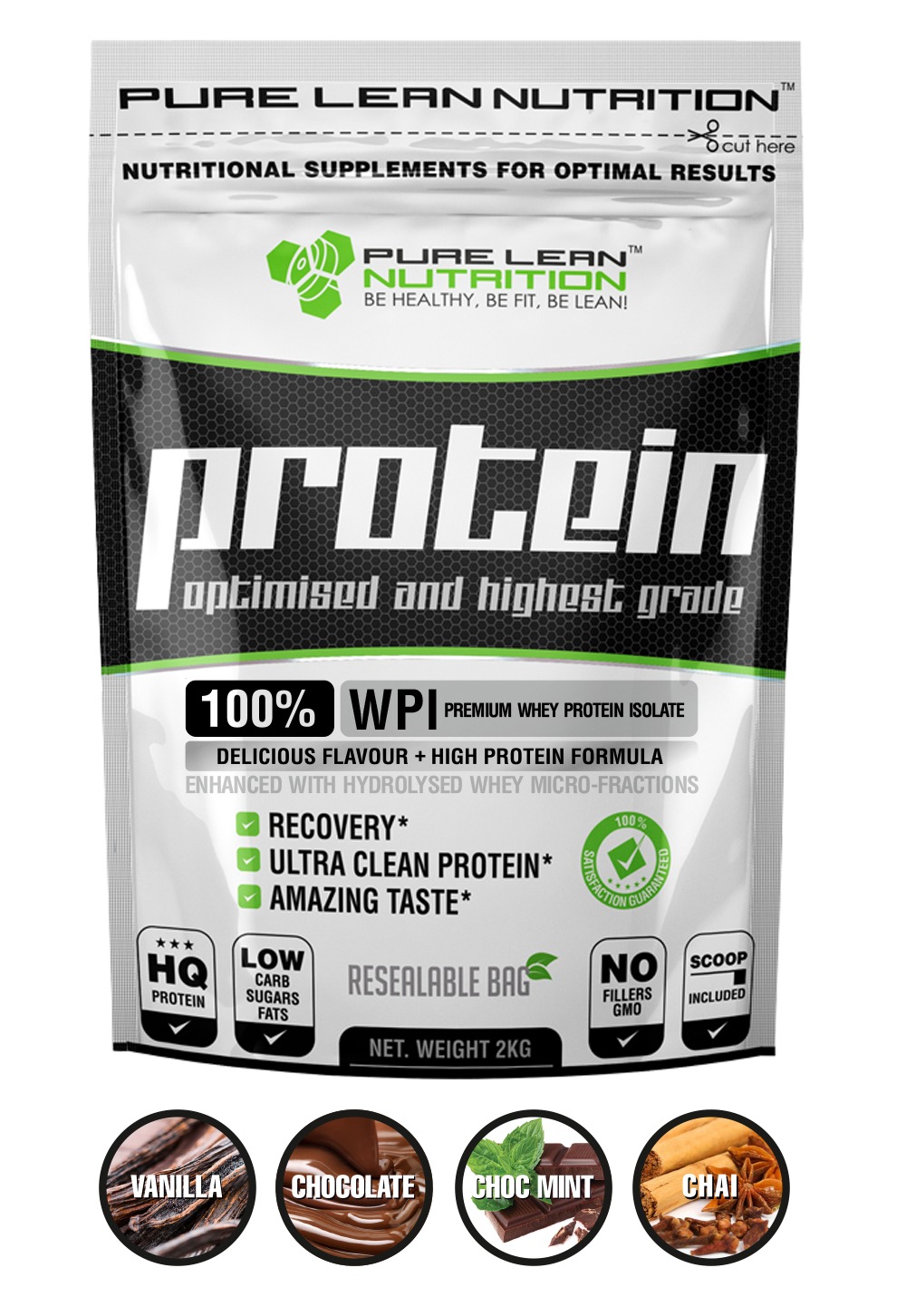 They care about their health as much as their client's health. They want to stay in condition to be a walking billboard of fitness and health. That's why they always have to stay stocked up on Whey Protein. If you love fitness and take the lifestyle seriously it's probably the 2nd purchase you would make, after a pair of shoes! Pure Lean Nutrition is the highest quality ingredients with a great taste and with worldwide shipping.
Find out more or buy this product here
Scientifically substantiated to see results quickly, Vivio Life Sciences new supplement features BioCell® Collagen a clinically tested ingredient matrix of hydrolyzed collagen type II, chondroitin sulfate, and hyaluronic acid, combined with MSM in veggie capsules to create the highest quality skin care and joint health supplement on the market!
Find out more or buy this product here
Contributors to this article