This post contains affiliate links. Affiliate disclosure: As an Amazon Associate, we may earn commissions from qualifying purchases from Amazon.com and other Amazon websites.
CBD, the acronym that represents the less-often pronounced name 'Cannabidiol'. A substance that is half of the components that make weed, otherwise known as marijuana leaf.
But don't let fearmongering scare you, CBD does not to get you high. Cannabidiol is separate from THC, which is the component responsible for the psychoactive properties of marijuana. In short, it will not get you 'high', but it will give some other very nice perks.
CBD has been proven to reduce anxiety, depression, and to work as pain relief ointment. Many a young, and not so young, lad can use it in their daily lives, especially if active or athlete. If you wanna surprise him with something different, try giving him some of these CBD gifts for him.
Disclaimer
GiftB or any of GiftB's affiliate websites does not take responsibility for any medical claims made within this article. Every product on this list was recommended by a third party that has been listed at the end of this article.
This company uses spagyric extraction to create a formula that keeps you charged and on your toes. Signature Blends are made with 100% organic or wildcrafted herbs. By combining some of the most powerful and traditionally used herbs with the spagyric process, Evolved Alchemy creates something not found anywhere else.
Find out more or buy this product here
SteepFuze is a gourmet small-batch infused coffee and tea company. They partner with specialty local coffee roasters and tea importers to craft whole bean coffees and loose leaf teas infused with full-spectrum CBD extract derived from Certified Organic hemp grown outdoors in Colorado. Some people seem to find it helps with coffee jitters, too.
Find out more or buy this product here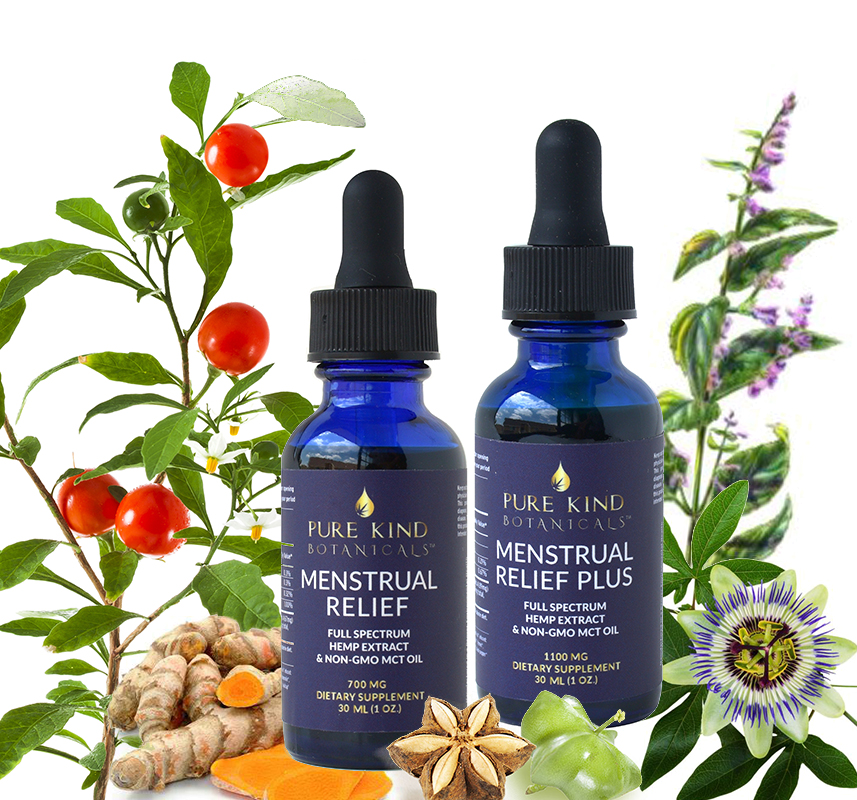 All natural, sustainable ingredients for your period and your health. Signature full-spectrum CBD hemp extract infused with organic and wildcrafted botanicals to relieve common menstrual pain and discomfort. Try Menstrual Relief Plus for severe symptoms or issues associated with endometriosis, PCOS, fibroids etc.
Find out more or buy this product here
This is a good foundational CBD product to take daily. It is made with organic ingredients and has no added flavorings. This versatile formula can also be used on the skin because it's unflavored and the carrier oil is hempseed oil, which is one of your skin's favorite foods. A piece of every HempX purchase goes to White Plume Hemp to continue building a hemp industry on the Pine Ridge Reservation, the poorest community in the U.S.
Find out more or buy this product here
The Barista Blend contains a signature high-bioavailability, water-soluble CBD powder. It's designed to easily infuse into your morning coffee or afternoon latte. This unique microencapsulated hemp extract powder has up to 10x better absorption in the stomach than oil-based extracts, and really is the best choice for infusing any of your favorite drinks and foods.
Find out more or buy this product here
Experience the purest sources of cannabinoids, antioxidants, and neuroprotectants that help protect and rebalance your body's central nervous system.
Find out more or buy this product here
Xwerks CBD Oil contains 600mg of cannabidiol (CBD) per bottle giving you 20mg of CBD per serving plus other naturally-occurring phytocannabinoids, terpenes, flavonoids and more found in our organically grown Colorado hemp plants.
Find out more or buy this product here
Ojai's Full Spectrum Hemp Elixir is fast, effective, and organically and responsibly sourced. Due to it's water soluble technology, most users feel the benefits (with proper dosage) in under 30 seconds, not 30 minutes like a regular CBD rich oil does. All Ojai products are made with zero synthetic ingredients unlike many of the other CBD elixirs on the market right now. They also have the bonus addition of superfoods like acerola cherry and moringa seed in them. Ojai works to build relationships with the farmers who grow the ingredients they use, ensuring fair trade wages, and only supporting regenerative farming practices. Their conscious practices from seed to consumer ensures their products are always of the highest possible quality.
Find out more or buy this product here
This tea bundle includes Chamomile, Matcha, Mint, and Turmeric & Ginger, and comes with 18 bags per box and 5mg of CBD per cup. The teas can also be purchased separately. They're very relaxing if you're looking to unwind after a stressful workday or week, and the CBD helps balance out the caffeine contained in the tea. This is a perfect gift for the guy in your life who needs to destress, and some claim it can also help in alleviating different forms of pain (i.e. arthritis).
Find out more or buy this product here
Wildflower's discreet CBD vape pen contains a total of 150mg of hemp CBD and delivers around 1mg per puff. Each product contains under .03% THC, and are sold in aches and immunity versions. But both are great for the guy in your life looking to level up and destress. It's perfect for taking the edge off and easy to travel with.
Find out more or buy this product here
CBD Unlimited's Maggie's balm is the perfect gift for him! Maggie's hemp derived CBD balm is physician formulated and soothing which delivers the signature relaxation of CBD, plus the power of beeswax and a tantalizing lemongrass scent. The balm could be used for muscle soreness after an intense workout and/ or pain relief. Simply massage into sore muscles for fast relief.
Find out more or buy this product here
Hemp Theory's powerful and fast-acting new pain relief hemp cream combines the ease and convenience of a pain relief cream with the medicinal benefits of hemp. This pain cream is made from only the highest-quality hemp oil so you can get the pain relief you need without worrying about side effects or getting high. It is also different from the pain-relief pills you're used to taking, as it contains nanoencapsulated cannabidiol (via Nanobidiol™ Technology) that enters the bloodstream quickly and easily for ultra quick pain relief. Best of all, it is also so easy to target pain relief–you can
apply this full spectrum hemp Pain Relief Hemp Cream to the exact location of your pain so it is precisely where you need it. You can't get that from a pill or a patch!
Find out more or buy this product here
Rather than shoving the joint rolling necessities into various pockets and crossing your fingers that all the items arrive safely, you can condense them into a compact, travel-friendly joint rolling kit. Built to take a beating, Black Rock Originals by Key To Cannabis developed a smell proof Safety Case will ensure the safe arrival of all your joint rolling necessities. Gone are the days of wet rolling papers, forgotten lighters, and hand-crumbled cannabis.
Find out more or buy this product here
These chewy CBD edibles are made with CBD isolate and organic ingredients, including a naturally delicious mixed-berry flavor. The CBD gummies are also available with added Melatonin to support a healthy sleep cycle.
Find out more or buy this product here
These fast-acting CBD tinctures contain full spectrum hemp oil extracted from the flowers and leaves of hemp plants grown from their farm in its Colorado farm – never from isolate! The tinctures are available in peppermint, citrus, watermelon, strawberry and unflavored.
Find out more or buy this product here
Here's to softer skin and a sense of general well-being with Veritas Farms' full-spectrum CBD lotion! The lotion contains full spectrum hemp oil extract from plants grown their 140-acre Colorado farm.. Contains whole-plant hemp extract and ultra-moisturizing shea butter, as well as organic jojoba-seed oil, grapeseed oil, and aloe.
Find out more or buy this product here
"Quanta's proprietary technology uses quantum mechanics to increase the bio-activity of targeted molecules to enhance the desired effects. Quanta's muscle rub is created with pain-fighting, natural ingredients to help manage discomfort, and swelling/ soreness by easing muscle tension and help with anxiety relief.
Quanta's muscle rub is an ideal gift for anyone whether they play sports, work out and/ or is involved in athletic daily activities! "
Find out more or buy this product here
These CBD gummies are the perfect gift. First, they taste great and have a distinctively natural, fruity flavor. CBDistillery uses very high-quality, organic, vegan ingredients, including natural colors and flavors. And, unlike many companies, they do provide a third-party lab test for the gummies so you can see exactly what you're getting. There's no THC either, so drug tests won't be an issue. And, as a bonus, they're very reasonably priced.
Find out more or buy this product here
There are a lot of ways take CBD products, but it's not always convenient to be vaping CBD vape juice or even to be eating CBD gummies. A CBD transdermal patch allows you to go about your day with a consistent dose of CBD that isn't affected by what or how much you ate. It also allows you to focus the relief on a particular part of your body without having to reapply like you would with a lotion or topical solution.
Find out more or buy this product here
Whether he's in recovery from a workout, ball game, or everyday life, he'll find relief in this convenient and effective CBD muscle salve. The Glacier Wellness CBD Muscle Salve is perfect for any outdoor lover who isn't afraid of getting a few scrapes and bruises along the way. This product has been specially formulated to be a safe and effective method for muscle relief for all types of pains.
Find out more or buy this product here
Amazing pain reliever (back/neck/knees) – CBD + Essential Oils + "icy hot"-like feel. Delivers a "WOW – the pain went away and this stuff really works" in 30 seconds. I ran a half marathon and my knees never hurt
Find out more or buy this product here
Glo CBD introduces GloTabs, the first chewable CBD tablet on the market. Pop them in a purse, a bag, your glovebox, or pillbox and take them with you on the go. They're not messy like a tincture or sugary like a gummy. Produced in and FDA regulated facility, you'll get all of what you paid for and none of what you didn't.
Find out more or buy this product here
As someone that's always struggled with sleep, I've tried a myriad of over the counter medicine throughout my life to help. I've seriously tried everything. And I mean EVERYTHING. And while melatonin definitely puts me to sleep, the grogginess I get the day after definitely isn't for me. I'm so happy to have finally found a natural solution that treats the root cause of the issue. I take Hemp Fusion's Sleep Hemp Extract 30 minutes before going to be and I'm able to easily drift off into a peaceful sleep in no time. Not only do I feel well rested the next day, but I actually feel energized and have noticed an increase in my focus throughout the day as well. Sleep isn't something that guys generally talk about, but I know that a ton of guys suffer from a lack of it. I've been recommending the product to my friends left and right and they've found great use out of it as well.
Find out more or buy this product here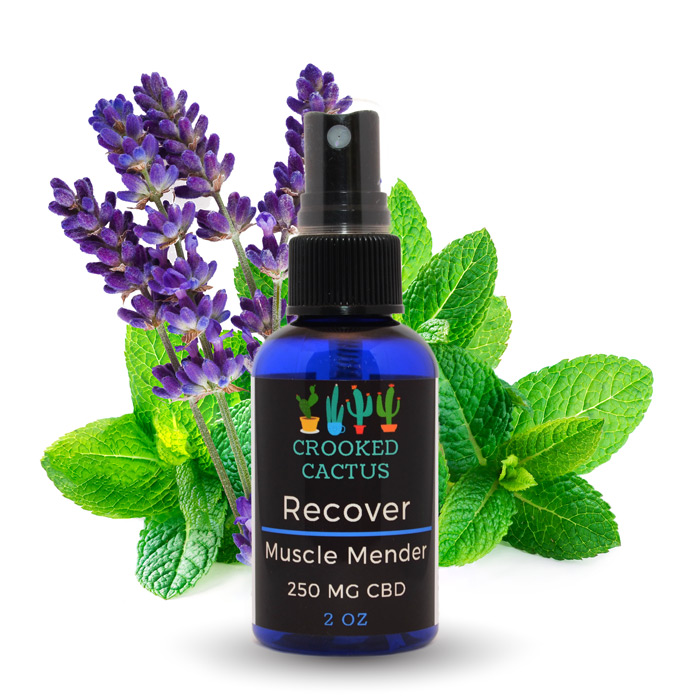 Crooked Cactus' Recover Collection offers deep penetrating pain relief and faster recovery for sore or overworked muscles. Trusted by PTs, chiropractors, massage therapists, physical trainers, athletes, and anyone looking to ease the aches and pains of an active lifestyle. Recover Muscle Mender is a topical magnesium oil spray infused with hemp-derived CBD and therapeutic essential oils known for their analgesic and restorative properties. Magnesium is an excellent addition to post-workout recovery routines as it reduces pain, relieves muscle cramps and releases knots in muscles without interfering with muscle repair and growth. Muscle Mender would be an excellent CBD gift for the active men in your life!
Find out more or buy this product here
Great for muscle recovery after a workout, or to sooth aching joints. This salve absorbs quickly, leaves no oily residue and is effective!
Find out more or buy this product here
This all-natural CBD Vape Kit includes a battery, a battery charger and one pre-filled vape cartridge with 250 mg of CBD, which lasts for 300-500 puffs. It comes in three great flavors: Mint (created with terpenes from peppermint), Citrus (a proprietary blend of plant terpenes) and Kush (a proprietary blend of plant terpenes with a subtle, herbal flavor).
Find out more or buy this product here
We manufacture this salve under the brand Sun God Medicinals using only certified organic Oregon-grown whole hemp flower oil, which is rich in cannabinoids including CBD, CBG, CBC, and other potentially beneficial compounds. We then formulate additional supporting herbs into the product, such as skullcap, passionflower and chamomile. These herbs have been traditionally used by herbalists for centuries to help reduce muscle tension and tightness, reduce discomfort and relieve sore muscles.
Find out more or buy this product here
Contributors to this article