This post contains affiliate links. Affiliate disclosure: As an Amazon Associate, we may earn commissions from qualifying purchases from Amazon.com and other Amazon websites.
Impress your mom by getting her one of these non-stereotypical gifts for Mother's Day. These are our top pick gifts for Mother's Day this year, so take a look, and make your mom feel special!
This product was recommended by Nicole McKinley from Palm to Pine Design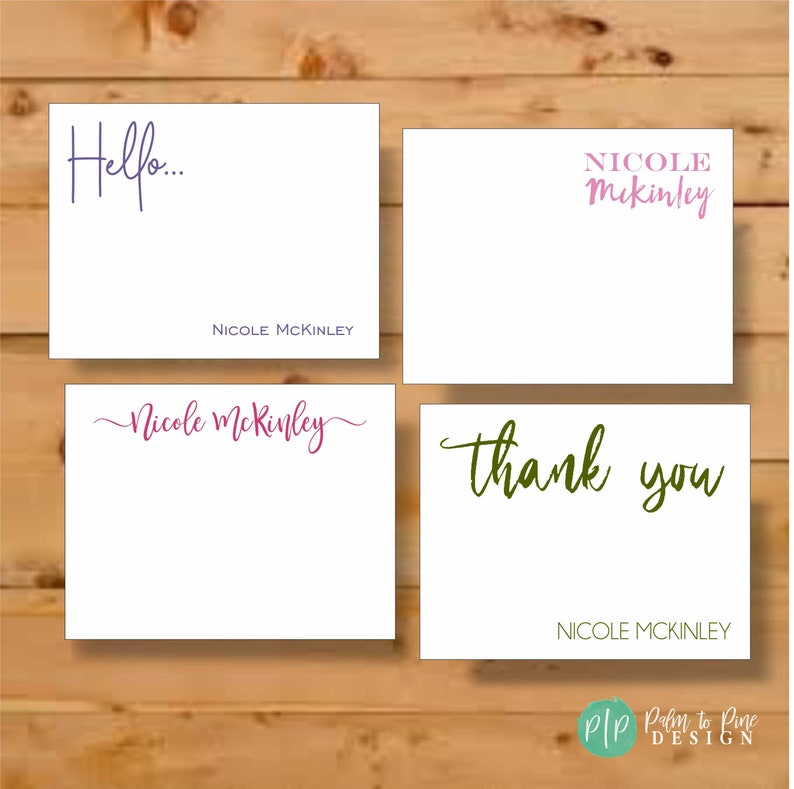 Personalized and handmade products designed by small businesses go along way when searching for a unique gift for moms! This personalized stationery set is a thoughtful and creative gift that shows care and effort was put into finding something practical and fun!
---
This product was recommended by Michelle Travis from Michelle's Books
The beautifully illustrated children's picture book, My Mom Has Two Jobs, is the perfect way for a son to honor his mom on Mother's Day. The book celebrates the love, passion, and commitment that moms bring to both their parenting jobs and their professional jobs, and it shows how proud kids are of all the roles that their mothers play.
---
This product was recommended by Lily Cool from NihaoJewelry
What else will be better for an customized jewelry as a gift? Special letter engraving jewelry record the most important day of her life, or the name of the person she loves most, so that when she sees the gift, she can think of the person who gave it.
---
This product was recommended by Syed Usman Hashmi from PureVPN
This is the customizable bejeweled family tree that she can proudly show off to her friends and wear wherever she wants. You can choose the chain between silver and gold. This Necklace consists of the small teardrop birthstones associated with each child according to their birth months and it can also be customized with the initials and leaves or any other similar jewel. Seriously the feel of joy and love you will see on her face when you'll give to her is tremendous.
---
This product was recommended by M. Ammar Shahid from SuperHeroCorp
Showcase your affectional bond with your mother by gifting her hand-painted sculpture to recall those past lovely days.
---
This product was recommended by Michael Martin from Reclaim Design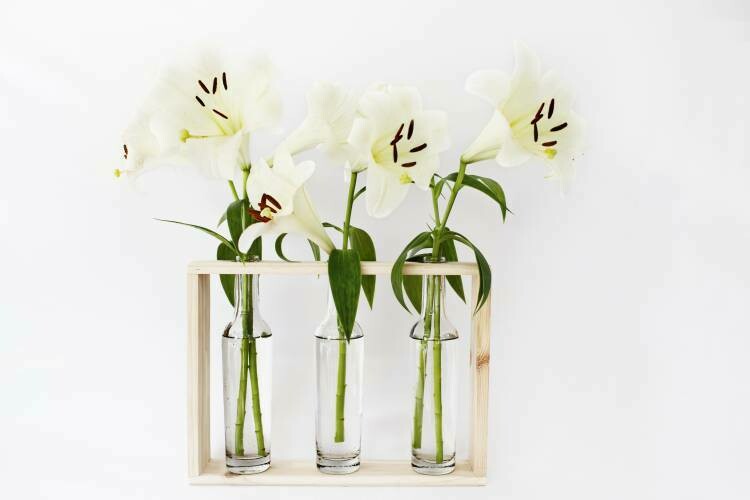 Our adorable bottle vases with wood holder make an alluring addition to any mantelpiece, windowsill, dining table, kitchen table, kitchen island or office desk!
---
This product was recommended by Brian Shell from PassionHero
It contains 366 short inspirations – one for each day of the year (including leap year) – and I wrote it by hand into a leather bound day journal so the length of the page kept each concise. Then when I transcribed, that acted as the manuscript's first editing pass. Also, it was written while I lived with my Mom… who believed in me enough to help get my writing career off the ground… so to dedicate it to her meant the world. It could be opened randomly, on a birthday, or at the page of the day we are on. While it is meant for single mothers, each daily inspiration contains a universal kernel to be enjoyed by one and all. Having been written by a man for his mom, this would make a great Mother's Gift from son.
---
This product was recommended by Kelly Hsiao from Block Island Organics
The perfect natural and organic pampering gift. It's packed with antioxidants like vitamin C and E, this organic cream helps nourish and replenish skin. Vitamin C is known for its anti-aging properties and a recent study by Yale University dermatologists suggests vitamin E protects against the effects of sun exposure long after sundown. Featuring gentle botanicals such as cocoa butter, calendula, rosehip, avocado, aloe vera, jojoba, blueberry and more; it revitalizes all skin types.
---
This product was recommended by Rajandeep Kaur from TeacherOn
It is a beautiful wooden sculpture displaying the mother and son's affection. Gifting this to your mom can reveal how much you value her presence in your life. It is a unique piece of art, showing a mother's care and warmth for a child. In the carving, a baby is sleeping peacefully and comfortably in the mother's arms, which is the greatest delight for the mom and the most relaxing and soothing feeling for the child. Gifting this to your mom can let her relive those moments when you were young, and she can cherish your childhood memories.
---
This product was recommended by Rajandeep Kaur from TeacherOn
Pamper your mother with the luxurious bath products to convey that you care about her recreation and relaxation. The lady, who has compromised her sleep and her health, deserves your care. This can be a perfect gift to return a little of that affection and care that she has showered from day one.
---
This product was recommended by Melanie Musson from AutoInsuranceReviews
This organic matcha powder comes from green tea leaves grown in Japan. It's the perfect addition to a latte or smoothie. It can be used in baking, as well. Your mom can enjoy the health benefits as she sips a soothing and luxurious latte.
---
This product was recommended by Claudia Montez from Isabelle Grace Jewelry
Mom, you are so loved! Do you know that? A beautiful hand cast open circle charm is personalized with MOM (a heart for the O) and makes a super sweet gift for any mother. We make it extra special with a genuine freshwater pearl. To the world you are a mother but to your family you are the world and we never want you to forget it. Gold necklace comes with a bronze charm as shown.
---