This post contains affiliate links. Affiliate disclosure: As an Amazon Associate, we may earn commissions from qualifying purchases from Amazon.com and other Amazon websites.
We're not kitten around here. These are the cutest gifts a cat lover dreams of getting for their cat. Whether it's tigers or domesticated tabbys, cat people have a strong love for felines because of their independent spirit, strong character and beauty.
We've also got some great pet accessories that cat owners approve. That adorable backpack carrier is a favorite of ours!
Gift recommended by Kalev Rudolph from CheapCarInsuranceQuotes.
Every cat lover knows cats make the best indoor pets in the world. What some don't know (or haven't yet tried) is that cat's not only can but love to be walked on leashes. First, though, you'll need a quality, comfortable, and safe cat harness to get your cat ready to enjoy the great outdoors. The PetSafe Come with Me Kitty Harness and Bungee Leash is precisely that. It's durable, ingeniously designed, and super cute. It's the perfect gift for a cat lover who's ready to take their pet-owning experience to the next level.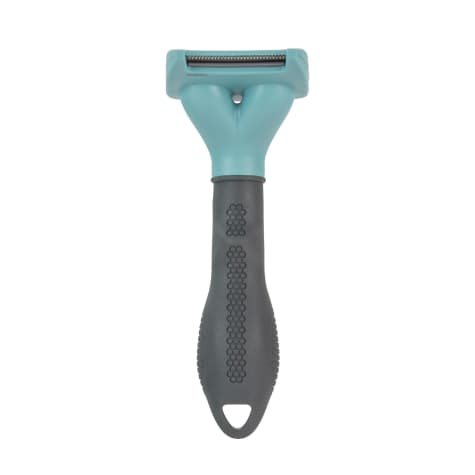 Gift recommended by Kalev Rudolph from CheapCarInsuranceQuotes.
The FURminator is the BMW of cat brushes. Every cat owner should have a great cat brush to help deal with shedding and general cat hair maintenance. THere's no better designed or rated tool on the market.. A comfortable ergonomic handle compliments the flawless design, allowing you to reach through your cat's topcoat and safely reach loose undercoat hairs without damage or pain to any furry friends. If your cat lover loved one has a larger cat, be sure to check out the other sizes to ensure you pick the perfect tool for the job.
Gift recommended by Kalev Rudolph from CheapCarInsuranceQuotes.
Another must-have for any cat-owners is the Lollimeow Pet Carrier Backpack. This adorable, functional, and just plain wonderful to look at bag allows you to comfortably transport your cat while giving them a window out into the world. There's a special opening built-in to allow cat lovers to reach in and comfort their animals in transit without worrying about escape. The bag is also designed with ventilation as its primary focus, meaning any cats will be comfortable and safe for the duration of the journey.
Gift recommended by Lydia Anderson from The Quarto Group.
You are perpetually covered in cat fur. Your shelves are full of feline-themed books, knickknacks, and toys. You're not a crazy cat person. You're a feline enthusiast! That means that you'll love the more than 50 prompts, doodling exercises, and fun facts about cats in Doodling for Cat People. This book is designed to get your creative juices flowing-and your pen and pencil moving!
Gift recommended by Lydia Anderson from The Quarto Group.
Cat lovers unite! Now you can doodle away your days like never-before with of fun prompts for doodling, drawing, and decorating hundreds of kitty cats.. Grab your pens, markers, and colored pencils because there are kitties to draw! From cat feelings, to cat colors and cat dances, to cats clothing, Catdoodles will never let you down with its fun, creative collection of prompts.
Gift recommended by Lydia Anderson from The Quarto Group.
Fat, striped, sweet, or grumpy, this book offers 380 embroidery stitch patterns for cat lovers. Each of the 15 themed pattern sets offers a variety of designs that range from simple to complex and includes photos of the finished patterns, a stitch guide, and full-size templates.
Gift recommended by Lydia Anderson from The Quarto Group.
From an affectionate French Bulldog and astute Boxer to a sassy tabby cat, if you love animals and art, then your tail will be wagging with each of our easy-to-learn lessons and the humor that goes with them. You'll be an expert in gouache, pencil, and ink in no time!
Gift recommended by Gerrard Larriett from Gerrard Larriett, LLC.
Gerrard Larriett loved the historic charm of his pre-war condo, but hated covering his window air conditioner with ugly blankets. So he began quilting decor-matching AC covers for himself and for friends. Many improvements later led to this time-tested design that goes on fast and stays put. Now you can enjoy a comfy, chic, and warm room during those harsh winter months. Choose one of our fun decorative AC cover patterns (like Cats or Leopard Print print) or decor-matching solids for yourself and see what a draft-free room and lower energy bills feels like.
Gift recommended by Leia Kalani from Tropical Topics.
This cat print sweatshirt is the perfect lightweight pullover for the cat lover in your life. With a hood that has cat ears on it, your cat-loving friend can truly exude their inner feline. It's a casual and comfortable gift for anyone who is obsessed with their furry friends.