This post contains affiliate links. Affiliate disclosure: As an Amazon Associate, we may earn commissions from qualifying purchases from Amazon.com and other Amazon websites.
This article showcases our top picks for the Best Online Lockdown Gifts. We reached out to industry leaders and experts who have contributed the suggestions within this article (they have been credited for their contributions below). We are keen to hear your feedback on all of our content and our comment section is a moderated space to express your thoughts and feelings related (or not) to this article 
This list is in no particular order.
This product was recommended by Mike Maguire from Ekrin Athletics
Being locked in our houses over the last 12 months has many of us focusing on personal fitness. Now that many people are working out at home rather than the gym, it's a great time to invest in exercise equipment and online fitness classes. However, muscle recovery is one area that still may be lacking for the majority of people. That's where Ekrin Athletics comes in. Our high-tech recovery devices are perfect for recovering from a workout, reducing stress, improving circulation, or getting a better night's sleep.
---
This product was recommended by Kira Bursky from All Around Artsy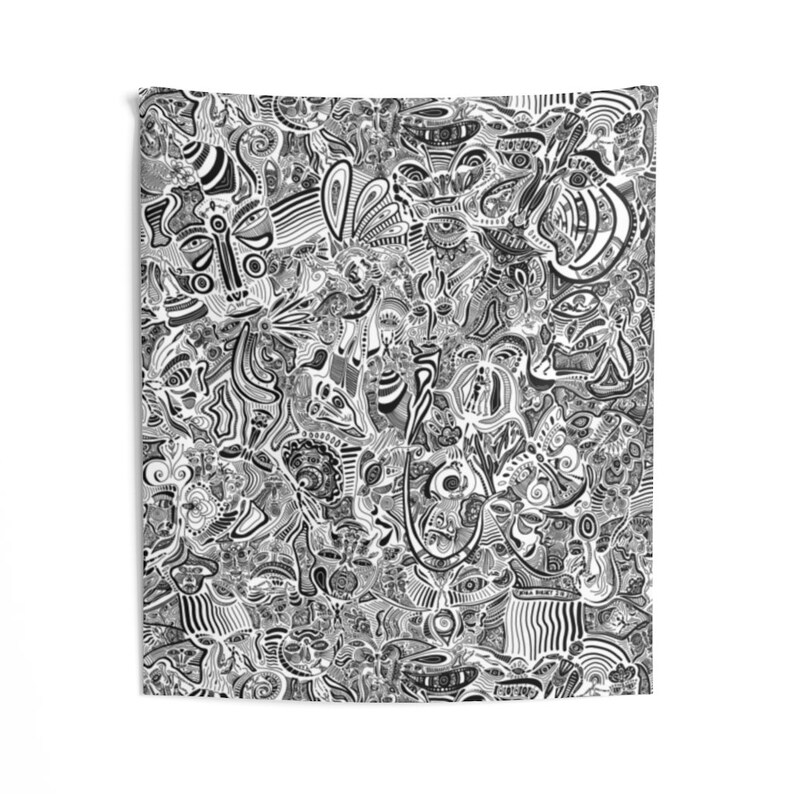 During the pandemic I purchased an iPad and got back into my love of visual art. Drawing had always been a meditative sort of activity for me where I could let my subconscious go wild. With everything happening in the world, I was looking for peaceful and relaxing outlets. This art piece emerged from my subconscious. Hide and Seek features faces and bodies hidden within black-and-white abstract patterns. I hope this tapestry brings you joy and meditative feelings as you get lost in a game of hide and seek with the hidden characters.
---
This product was recommended by Ali Ubaid Rajput from Angel Jackets
Connect you with your loved ones, no matter where they live in the world. In this lamp, you just need to touch your friendship lamp, and their lamp lights the same color as yours. This lamp is connected to wifi and can light hundreds of colors.
---
This product was recommended by Jess Miller from Good Cat Behavior
A friend recently adopted a cat that suffers from anxiety and her behavior was quite destructive. Having tried everything to calm her cat down, I decided to send her an anti-anxiety calming bed for cats. At first, her cat was reluctant to try out her new bed, however, when she eventually did, her cat was calmer. Some of her destructive behaviors lessened and we started noticing a change in her cat. The pandemic has limited our movement and we are home now more than ever with our pets. This is a great gift to give an animal lover who has a pet that suffers from anxiety or who constantly needs to be cuddled.
---
This product was recommended by Helen McMahon from Finishing Move
A unique gift for any wrestling fan, the Jobber to the Stars beach towel celebrates the everyman of professional wrestling. Take it to the park or the beach and pour one out for the jobbers of the industry this summer!
---
This product was recommended by Pablo Rocha from Trinken Store
Trinken is launching the new Trinken Suction Wine Cup, which is a perfect gift for any occasion such as birthdays, friends, and mother's day. These are the most innovative wine cups ever made! An unbreakable wine cup that doesn't spill your wine and sticks on any horizontal surface. It's completely safe from vibrations and wet-noodle hands and very easy to use. Just push the cup to experience its great suction power and squeeze to release and drink. The Suction Wine Cup is a great gift idea to use while on pools, hot tubs, picnics, camping, and every other glass-free area. An eco-friendly cup that your mom, dad, wife, husband, and friends will love!
---
This product was recommended by Paige Berg from Sugar Realm Bakery
Sugar Realm Bakery just opened in February of 2021 in Chicago, IL, specializing in gourmet treats and custom cookies. Sweeten up someone's day by sending them a box of "one of everything"! The box is on sale for just $30 and contains 15 different goodies! Shipping available nationwide.
---
This product was recommended by Muna from Bear Butt Hammocks
The world is heading outdoors to embrace the freedom of fresh air and reconnect with friends and family (even if we still need to stay close to home and make that party happen in our backyards!). Bear Butt's Double Hammock is the perfect accessory for the current mood. Its enhanced material makes it both super strong and luxurious – the water & wind resistant parachute nylon fabric means it can take whatever your family, pets & the weather throw at it (again & again) while the 210 thread count softness will give your bed a run for its money. This also makes it the perfect no-stress gift for anyone – from the nap expert to the daredevil in your life. Whether you're setting it up at home, in the backyard or on the go, this hammock is designed to weigh as little as possible (just 1.6 pounds including all packaging and the included ropes & accessories), sets up in a minute and comfortably holds 500 pounds. And to top it all off Bear Butt is currently running a site wide buy 2 get 2 free sale across all its products so everyone can get one.
---
This product was recommended by Christina Halper from Victory Public Relations
Have No Fear… is a hilarious and honest tale about family life during the pandemic. By using candid and colorful language it highlights the everyday moments and challenges nearly everyone has faced during COVID-19.
---