This post contains affiliate links. Affiliate disclosure: As an Amazon Associate, we may earn commissions from qualifying purchases from Amazon.com and other Amazon websites.
This article showcases our top picks for 'Best Luxury Gifts For Guys'. We reached out to industry leaders and experts who have contributed to the suggestions within this article (they have been credited for their contributions below).
We are keen to hear your feedback on all of our content and our comment section is a moderated space to express your thoughts and feelings related (or not) to this article This list is in no particular order.
This product was recommended by Jannah Haas from Angry BBQ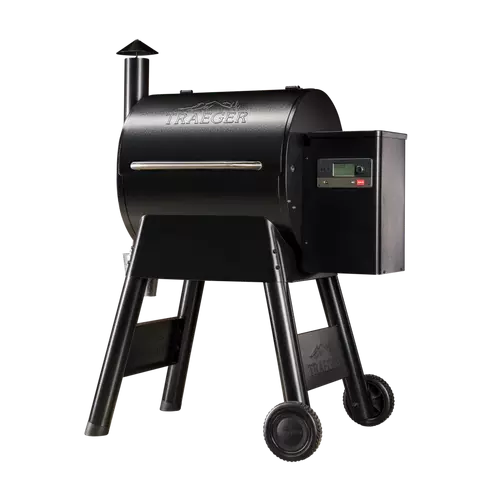 The art of smoking has really gained popularity, due to the dramatic flavour smoke adds to the food. And when it comes to smoking; every guy wants the "perfect tool". Enter the Traeger Pro 575. The Traeger Pro 575 has all the features one could want in a good pellet grill. It really is the jack of all trades; having every feature one might look for in a pellet smoker.
---
This product was recommended by Geena Mahler from ChicExecs
LectroFan Classic is ideal for relaxation, speech privacy, or any situation where you'd like more control of your audio environment. It's also your personal white noise and fan sound machine to ensure a better night's sleep and peaceful rest. The LectroFan offers twenty unique digital sounds to mask noises, and you can choose from ten different electric fan sounds and ten variations of pure white noise.
---
This product was recommended by Suzanne Wilson from Vue-Labs
With a superior 98% absorption rate, our doctor-developed, laboratory-tested formula is the most advanced liquid multi-vitamin in the world. our flagship product is proudly manufactured in the USA and packed with over 200 micronutrients, using a special blend of all-natural and organic ingredients, such as whole fruits, vegetables, ayurvedic herbs, raw greens and other superfoods. vue is loved by man, woman & child alike!
---
This product was recommended by Joy Loo from Lamborghini Club America
The Automobili Lamborghini E-Bike is instantly recognizable as unique and true to the Lamborghini lifestyle in terms of design and performance, it is the experience delivered to the rider that makes this bike revolutionary. Only 100 E-Bikes will be made for the North American market.
---
This product was recommended by Greg Flemming from MintDate
This is the perfect give for your man if he loves beer as much as we do. This is the most convenient and the most stylish draft beer. It accommodates any can or bottle (500 ml or 750 ml) and can be used for any type of beer (lagers, stouts, IPAs, ale's and sour beers). This is perfect for him to carry on a camping trip as it works both with a USB adapter and with 2AA batteries. Convenience at its finest.
---
This product was recommended by Phil Watson from Barbecue Grill Review
This amazing Fire Magic Echelon Diamond is a compact model in an impressive amount of counter space, with a large grilling area, which will enable you to cook a lot of steaks at once! It is made from high-grade stainless steel, this robust grill also features a ceramic infrared back burner and a single side burner, making it perfect when cooking for a crowd. Plus, it features a rotisserie system and an integrated smoker. With this robust grill, you can serve up a feast!
---
This product was recommended by Justin Williamson from TravertineSpa
The Steam Shower Spray is formulated with 100% natural eucalyptus oil and is an amazing way to start your morning or end a stressful evening. Once sprayed 2-3 times in a steaming shower, watch as your shower is transformed into your very own spa! If you are interested, it comes in two sizes a 2 oz ($20) and a 4 oz ($26) and also comes in four different fragrances, which include the original Eucalyptus, Eucalyptus & Lavender, Eucalyptus & Citrus, and lastly our new addition to the line Eucalyptus & Cedar.
---