This post contains affiliate links. Affiliate disclosure: As an Amazon Associate, we may earn commissions from qualifying purchases from Amazon.com and other Amazon websites.
Stuck for ideas on what to buy your wife? Does she proudly say she doesn't need anything?
This list will give rest to your qualms. Across the 19 items, you're bound to find something that she will appreciate for years to come, because the gifts that are special are those that are not forgotten within two weeks.
Depending on whether she is passionate about keeping fit, cooking or reading, you'll definitely find the perfect gift for her 40th.
Elevate a backyard cocktail party with Twang-A-Rita, tasty salts and seasonings designed to easily add flavor to drinks and upgrade your at-home alcoholic beverages to cocktail bar status. Give your wife an excuse to throw a party and provide impressive cocktails to her friends.
Twang's pretty cocktail rimming blends can be used for different kinds of boozy favorites such as margaritas, palomas, mojitos, and more. Special flavors include strawberry-lime, sangrita, citrus lime, regular citrus, lime, lemon lime, and grapefruit. Priced at $3.99 per bag, the fun drink addition awakens any cocktail.
Find out more or buy this product here
Does your wife love to grow plants? Is she cannabis friendly?
Then surprise her with a grow kit from. Not only will she get the enjoyment of planting and caring for a plant as it grows, but she will also get the medicinal CBD and THC pot plants to provide. She can even use the nutritious leaves in a smoothie or salad. It's like a multi-tiered gift that keeps on giving.
Find out more or buy this product here
Designed to be 3 ATM water resistant (Suitable for everyday use. Splash/rain resistant)
Handcrafted from 100% natural wood, made of sustainable wood, modern metallic edged circle
Large dial design and scratch proof glass face
Has date calendar window magnified for simple reading
Equipped with Japanese movement in premium quality (battery powered)
Find out more or buy this product here
I am suggesting this because my wife loved it when I created one for her. You can customise the look with her favourite colour in mind, personalise her name on it and also write a message to her inside. The amazing thing is because you made it for her, it becomes something infinitely special that when she uses it, she will remember that it is uniquely created for her by you.
Find out more or buy this product here
For the woman who enjoys a glass of wine or dry martini, Snowfox glassware will be her new every day, go-to glass! Snowfox glassware is sleek and sophisticated, but with all the benefits of insulated stainless steel.
Double wall insulated with a 1 mm thin rim, these glasses keep drinks ice cold from the first sip to the last drop. The warmth of a hand holding the glass won't change the temperature of the drink and the glass doesn't 'sweat.' The silhouette was created to perfectly fit a woman's hand. The best part – these glasses are unbreakable!
Find out more or buy this product here
The perfect microwave oven for small spaces. It packs a huge amount of cooking power and versatility into a tiny little package. It's the one we'd choose over all others.
Find out more or buy this product here
This has all the features that making cooking quick and easy. It's on the larger size but uses technology that makes it stand out from the rest.
Find out more or buy this product here
Making pizzelle has never been easier than with the Cuisinart WM-PZ2. Even cooking and 5 levels of browning mean the perfect cookie is guaranteed every time. It's one of the best pizzelle presses available.
Find out more or buy this product here
For the money, this is an amazing buy. It's easy to look after and makes perfect pizzelle.
Find out more or buy this product here
If you're looking for the top mini freezer on the market then this is it. It's energy efficient, quiet, and so small that you'll barely notice it's there. It's actually very good value for money too.
Find out more or buy this product here
These CBD Gummies are incredibly convenient, discreet, but more importantly provide a fantastic way for anyone to unwind, rest, and relax. Particularly after a tough or stressful day.
Find out more or buy this product here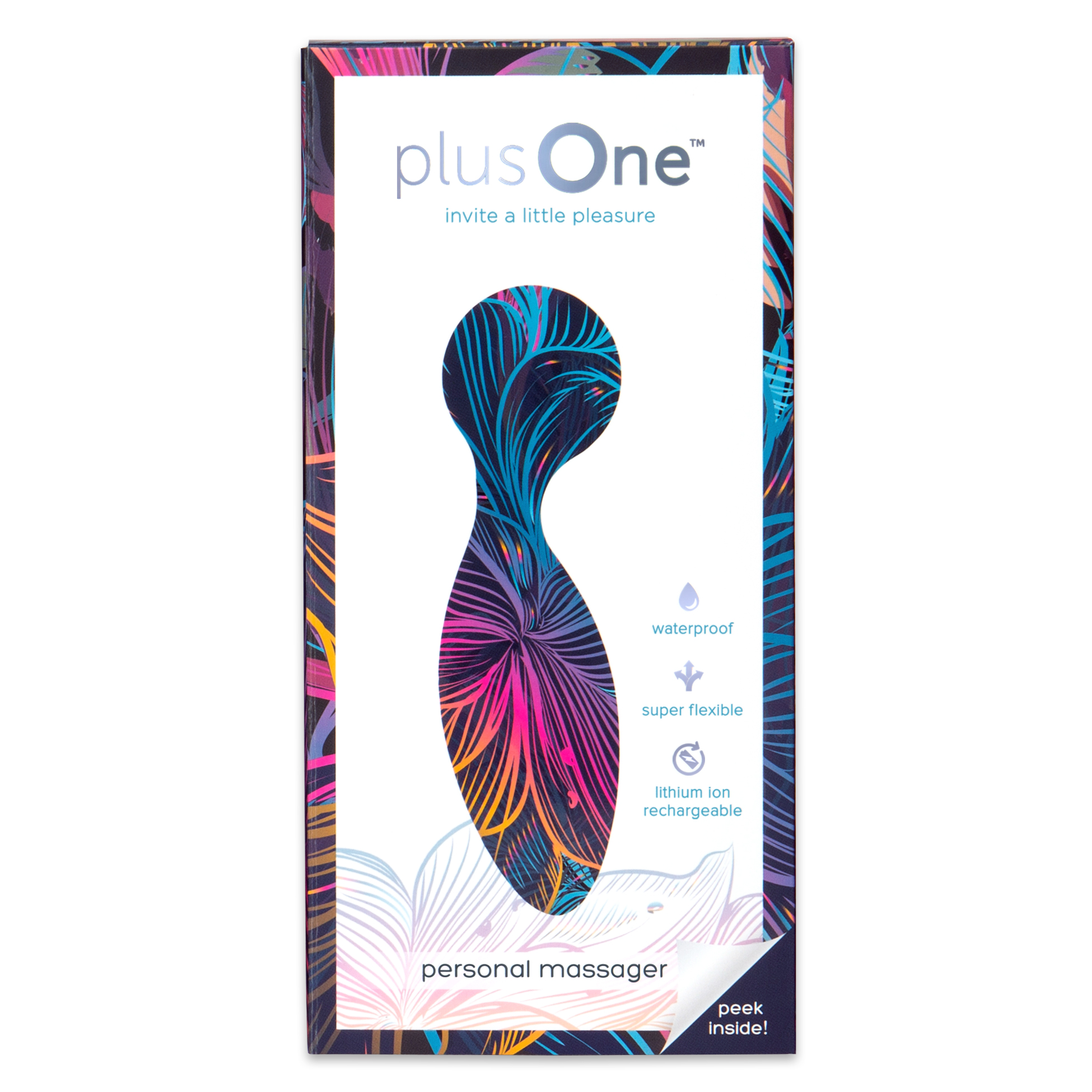 Give the gift that keeps on giving… the plusOne personal massager! When your wife turns 40, she will have certainly earned all the pleasure she has coming to her. With a sensual and approachable design, it's a great "first" sex toy or the perfect addition to any collection.
Find out more or buy this product here
If you can't swing a trip to wine country for her 40th, bring wine country into the kitchen with Craft a Brew's Make Your Own Wine Kit. A DIY wine kit includes everything needed to age & cork FIVE bottles of vino at home: vineyard-pressed grapes, reusable equipment and user-friendly instructions. No experience (or grape stomping) necessary!
Wine kits are available in 4 varietals, including Chardonnay, Pinot Grigio, Cabernet Sauvignon & Merlot. A batch of handcrafted wine is ready to drink in just 4 short weeks.
Find out more or buy this product here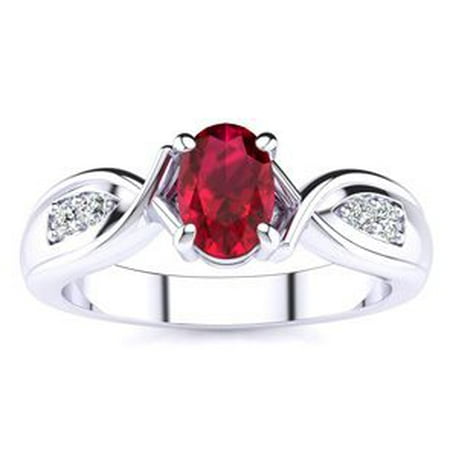 This oval shape ring can feature your wife's birthstone – ruby for July – and each diamond surrounding the jewel symbolize a decade of your wife's life. Finished off in either rose gold, white gold or yellow gold, the ring is sure to put a smile on her face.
Find out more or buy this product here
So, what better than a keepsake journal filled with your love and thanks? Husband-wife team Kate and David Marshall, whose fill-in journals have sold nearly 1 million copies, created* What I Love About You* as a fresh way to say I love you.
This fill-in-the-blank book prompts you to say what is in your heart, but may not always be at the tip of your tongue. Tell the most important person in your life just how much she means to you by completing the scores of unique, evocative checklists, short answers, and phrases in this attractive gift book. Playful, tender, and personal, this is the perfect gift for the person in your life who makes your pulse race.
Find out more or buy this product here
My Life Map lays out a gentle life mapping process, with journaling questions to answer and maps to fill out. The journal questions help clarify what you want in various parts of your life (family, work, friends, play, learning, and service). The maps are for you to sketch out what you're striving for, and when. Of course no plans you write are set in stone, but it's inspiring to flesh out ideas and use them as a roadmap for future decisions.
Find out more or buy this product here
Your audience can choose from the colors Navy, Plum, Tide and Rose- each ranging in weights 10lbs, 15lbs, and 20lbs. In order to receive the correct weighted blanket it should be approximately 7%-10% of the individuals total weight to receive maximum benefits.
Find out more or buy this product here
There is no better way to honour your wife's 40th birthday than to give her a good night's rest. Present her with this premium weighted blanket to give her the quality slumber that she well deserves. Its innovative technology makes the blanket breathable and provides optimal temperature control. Together with getting adequate rest, this comfy blanket will give her the best beauty sleep of her life.
Find out more or buy this product here
Give your wife a gift to fulfil her childhood fantasy of becoming a mermaid! A mermaid tail is a fun way to enjoy the pools and beaches while staying active.
Find out more or buy this product here
Contributors to this article