This post contains affiliate links. Affiliate disclosure: As an Amazon Associate, we may earn commissions from qualifying purchases from Amazon.com and other Amazon websites.
This article showcases our top picks for the
Gifts For Sporty Dads
. We reached out to industry leaders and experts who have contributed the suggestions within this article (they have been credited for their contributions below). We are keen to hear your feedback on all of our content and our comment section is a moderated space to express your thoughts and feelings related (or not) to this article 
This list is in no particular order.
This product was recommended by George Estreich from Beau Industries
The Beau Pack R1 is a diaper bag for people who don't want one (read: Dads). The 4-piece Set includes everything you need to take care of your kid in any situation. Including tons of smart organization, amazing comfort, a built-in wipes pocket, integrated laptop sleeve section, separate changing pad, two insulated pouches and a cushy microfiber-lined device pocket, all in a versatile, slick design. Its as functional on the trail as it is in the city, with or without your kids in tow. In short, as Gear Junkie Magazine said, "it's the perfect dad pack".
---
This product was recommended by Enisa Borova from PushTheEnvelopePR
Safely fight odor-causing bacteria with this Aluminum-Free Deodorant. The gentle formula is easy on sensitive skin and doesn't stain clothes. This aroma of Mountain Sage keeps you feeling fresh and confident all day long.
---
This product was recommended by Enisa Borova from PushTheEnvelopePR
This unique probiotic is an advanced multi-action formulation designed to target both the Immune System and Digestive Tract. With 4 times the concentration of bacteria compared to Bio-Kult Original, and added vitamin B12, Bio-Kult Boosted gives you the confidence that you are supporting the normal functioning of the immune system.
---
This product was recommended by Andreas Rauh from The Hoops Geek
Some of my fondest childhood memories are playing basketball in our driveway with my dad . The hoop might have been a Christmas present for me and my brother, but my dad used it just as much to relax after work. He loved to teach me proper shooting technique, or challenge me and my brother to a 2vs1 or a round of H.O.R.S.E. You won't find a better gift for a sporty dad with a passion for basketball. Not only will it offer a lot of fun for him, but it might also create a lifelong bond with the kids over a shared passion!
---
This product was recommended by Don from Money Saving Daddy
There are many reasons that a insta360 one x2 is a great gift for sporty dads. First, the camera is very portable and easy to use, so it's perfect for capturing those spontaneous moments during a game or practice or even activities with your kids. Second, the camera's 360-degree lens captures everything around it, so dads can relive the action from any angle. And finally, the insta360 one x2's built-in stabilization technology ensures smooth, steady video footage, no matter how active the action gets. Great gifts for sporty dads!
---
This product was recommended by Jabran Ali from sportlia
Keeping your dad hydrated is crucial for a healthy life, especially if he plays his favorite sport frequently. Water regulates your body temperature and stabilizes your energy, enhancing your practicing ability. That's why an extra cold drink will help your father stay hydrated and focused by using the Hydro Flask water bottle. Hydro flask water bottle features a stylish and sleek stainless steel collar to make it easy to get a sip on the way. It is insulated and will keep cold water cold for up to 24 hours, but if your father drinks hot water, then don't worry; the bottle will keep the heat for up to 12 hours. In addition, the bottle has enough space to last you a whole day once fully filled. Your dad can easily fit it into a backpack or side pocket, and I love how portable it is.
---
This product was recommended by Julien Raby from The Yoga Nomads
Only the best for your sporty dad right? This top-of-the-line dry-fit can be your sporty dad's companion to his workouts and sports adventures. It is made of 60% Cotton and 40% Polyester making it super soft and ultra-comfortable. The material wicks sweat and dries super fast. It also comes in 20 different colors so you can choose as many as you want for him.
---
This product was recommended by Julien Raby from Wod Review
This all-purpose 1/2 extra thick and high-density yoga mat is perfect for any sports dads out there. After a sweaty sports bout, it is very important to stretch and meditate so this product can be your best bet for your dad. It is slip-resistant so it greatly reduces any untoward accidents from happening. The anti-tear feature also gives a great advantage for this mat. Lastly, it comes with a carrying strap so it's easy to carry it everywhere.
---
This product was recommended by Lynda Fairly from Numlooker
Levonta is a very unique brand that is famous for making unique products that can be gifted on different occasions. The levonta keychain is a perfect gift for a sporty dad that can be gifted by a daughter to her father who considers her as his little girl or princess. The gift packet contains one pocket watch, a chain, and an instruction card with a quality gift box. The product is affordable and perfect to be gifted on the occasion of father's day.
---
This product was recommended by Lynda Fairly from Numlooker
The BodyRestore Shower Steamers are a perfect gift for sporty men and women. It consists of a pack of 15 shower tablets that provides relief when you apply it. It gives you a deluxe home spa experience. There is a nice detailed message inside the box that gives you the proper guidance as to how to use this product. It comes with an aromatic smell that you like. The product is huge and thick and fulfills the requirement that you deserve.
---
This product was recommended by Max Kesler from HoopsBeast
I've got a large mug collection but as a basketball fan, this is easily my favorite. I love the story behind it too—an 8-year old boy came up with the idea of putting a basketball hoop on a mug in art class. The family business makes similar mugs for other major sports now too, so there's something for every sporty dad out there!
---
This product was recommended by Alina Clark from CocoDoc
After a short break in period they became very comfortable and still maintained decent stability for my wrist just as the 14oz version did. Durability is great as I often hammer away on my heavy bag and my 14oz are still going strong so I don't anticipate a problem coming up with these. They're easy to put on and don't come loose. I've never had to tape these gloves. Overall great training/sparring gloves.
---
This product was recommended by Jonathan Tian from Mobitrix
This slim leather wallet for men is handmade out of whole-grain genuine leather and is stitched with precision and detail, giving it that fancy look. The neat gift box that comes with this wallet makes it the best gift choice for a special occasion. This minimalist wallet is built for only what you need and nothing more, making it pocket-friendly to carry around. This wallet also has an easy-to-access thumb hole and RFID blocking technology that guarantees you security.
---
This product was recommended by Jonathan Tian from Mobitrix
This watch uses GPS and GLONASS positioning systems supported for outdoor activities such as climbing, running, swimming, and cycling. With this am fantastic watch, go about your usual workout, and this smartwatch will detect and automatically start tracking your activity. The durable stainless steel frame of HUAWEI WATCH GT 2e pairs flawlessly with the colorful fitness straps, while its 1.39 Inch AMOLED HD display and invigorating watch faces blow you away any moment.
---
This product was recommended by Chiara Gomiero from Handy Wine Guide
If your is into hiking or trail running, with this pack you'll make him super happy. There are a lot of positive things to say about this one but the key ones are it's super light, waterproof, resistant, has attachments for ice picks and trekking poles and various compartments.
---
This product was recommended by Chiara Gomiero from Handy Wine Guide
If your dad enjoys outdoor activities even in winter these Bluetooth ear warmers are ideal for him. They are made with water-resistant fiber and have up to 13hrs play time per charge.
---
This product was recommended by Samantha Greta from My Car Blanket
If you're looking for something to represent dad and his passion for his car look no further. We take your dad's favorite car image and turn it into a blanket. Dad's blanket will capture every detail of his vehicle and it'll be the best gift he's ever gotten.
---
This product was recommended by Fintan Costello from Bonus Finder
This is sure to be a welcomed gift by any dad that loves their football team! Including the 2020/21 season, the book consists of newspaper clippings of the most memorable moments in the club's history and will surely take your father down a memory lane. The book can also be personalised by adding a name and a personal message to make it even more special for your dad.
---
This product was recommended by Tara Orcutt from Veggieslicious
This flashlight gloves are a great gift for dads who like to go fishing or work on vehicles early in the morning or in other tight spaces where light is required, such as while conducting electrical work. Work gloves featuring two LEDs on the index and thumb that can be pointed wherever and are bright enough for tasks. The ideal Father's Day, Valentine's Day, Thanksgiving presents, birthday gifts for dad.
---
This product was recommended by Phillip Villegas from Three Pedal Mafia
This music beanie's Bluetooth has been upgraded to V5.0 technology, which allows it to connect to any Bluetooth-enabled device, providing better coverage and signal. There is no sound leakage and the sound quality is increased. Put this beanie on and your musical life will improve. This Bluetooth hat is the finest choice for your Father as Valentine's Day gift that will make them feel cosy. This beanie is equipped with two Bluetooth speakers, allowing users to listen to music and take phone calls while staying warm. They can feel as warm as they like by wearing this hat.
---
This product was recommended by Steven Walker from Spylix
This could be the perfect gift for sports-loving people. This camping accessory is the ideal companion to help keep you secure and at ease, whether hiking, camping, hunting, fishing, backpacking, traveling, or experiencing adventures.
---
This product was recommended by Robert James Foort from BowsHunter
Loads of sporty dads out there love to get out and enjoy nature. A good, solid hike is fantastic exercise, a perfect way to connect with mother earth and is a wonderful chance to bond with family and friends. If you're a nature buff, you'll know that a good hike starts with great preparation. But where to put everything? Your trusty backpack of course! The best backpack for hiking is one that's lightweight, provides strong support, has loads of storage, and can take good beating! The ALPS OutdoorZ Dark Timber Backpack is just that! Roomy, supportive, light and strong, it boasts loads of great features including: – Multiple storage pockets – Two side mesh pockets for quick access to water bottles and the like – Compatible with hydration packs – Multiple adjustable straps for extra support – Padded shoulder straps for added comfort – Lightweight at just over 2 pounds – Bartacked webbing creates multiple points for attaching larger gear if needed Collectively, these features provide maximum comfort and flexibility, allowing it to fit almost any person. It is specifically designed for day trips, making it perfect for hiking and hunting, but could also be used for short, gear-light camping trips. The various straps and clips allow you to easily redistribute the weight of almost any load across your back and shoulders, and the pack itself is super lightweight so you can comfortably hike even longer! There are basically no downsides to this backpack, even the price is great!
---
This product was recommended by Gelen Revilla from Good Noise
A fun and functional addition for your at-home workout space that's easy to pack for group classes, too. Designed to elevate an at-home workout space or easily pack for the gym or travel, Jollie's stylish and functional Plush Mat features a micro suede top that increases its grip when moistened and absorbs sweat.
---
This product was recommended by Shiv Gupta from Incrementors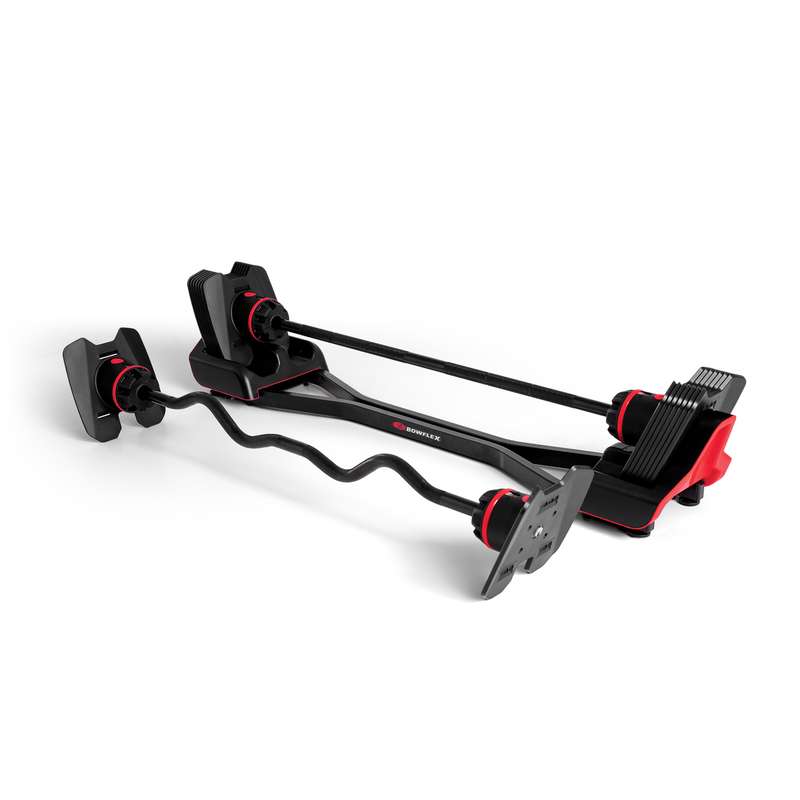 Bowflex's latest home fitness device attempts to reduce the amount of space training equipment takes up while increasing results. This all-in-one system comes with a barbell and curl bar that is specifically built to operate with tiny plates. Simply insert a bar, flip a dial, and you're ready to start pumping. The SelectTech would be an excellent present for parents who want to get a few repetitions in at the workplace or for those who don't have room for traditional equipment.
---
This product was recommended by Tess DiNapoli from The Referee Store
Give your dad the gift of best performance with absolute comfort and style. These handmade Italian shoes come with waterproof, full grain Premium Calf Leather upper that guarantee unmatched comfort. Lined in Cambrelle, they offer a combination of abrasion resistance and moisture management to keep feet cool, dry, and comfortable even in extreme conditions– just what your dad needs for his matches!
---