This post contains affiliate links. Affiliate disclosure: As an Amazon Associate, we may earn commissions from qualifying purchases from Amazon.com and other Amazon websites.
This article showcases our top picks for the
Gifts For Expectant Mums
. We reached out to industry leaders and experts who have contributed the suggestions within this article (they have been credited for their contributions below). We are keen to hear your feedback on all of our content and our comment section is a moderated space to express your thoughts and feelings related (or not) to this article 
This list is in no particular order.
This product was recommended by Mimi Paul from Starkflow
Probably a necessary thing to purchase while pregnant, this pillow makes an excellent gifting option for expecting mother's as she can use it in multiple ways. She can sleep with it, sit up with it supporting her swollen feet, use it to give her back extra support while reading or working on laptop. It does it all!
---
This product was recommended by Ellie Walters from FindPeopleFaster
The black and white pregnancy journal is ideal for expectant moms. They can capture every precious moment of their pregnancy with Pearhead's pregnancy memory journal. The spiral bound journal has an elastic strap and 74 pages with 7 labeled sections for big news, first doctor visit, first trimester, second trimester, third trimester, planning, the big arrival. The cover of the book gives a feel of leather. It is a perfect gift for would be parents or a timeless keepsake to cherish your own moments forever. The 'xoxo' pattern adds a fun touch. One can also insert a cover photo with 5"W x 4"H dimensions.
---
This product was recommended by Phillip Villegas from Three Pedal Mafia
A fragrance-free belly lotion created with 98 percent organically derived components including pure Shea and Cocoa butter to nourish and protect your tender skin during pregnancy. Pure Shea butter, a naturally intensive moisturiser for sensitive skin, and cocoa butter, rich in vitamins A and E, assist to decrease the appearance of stretch marks in this creamy and rich lotion.
---
This product was recommended by Tara Orcutt from Veggieslicious
Pregnancy symptoms in the second trimester don't have to detract from the joy of bearing a child! With this vibrant gift box of nutritious products designed to make an expecting mom feel at ease, you can help her control nausea and prioritise relaxation!
---
This product was recommended by Rousseau Vestal from Find The Aisle
The ideal memento of your pregnancy and soon-to-be-born child! Put your baby's ultrasound photo in this wooden picture frame for a keepsake you'll cherish for years. This baby frame would be a lovely present for any new or soon-to-be parents in your life! Alternatively, add it to your own baby registry as a unique keepsake to be treasured for a lifetime!
---
This product was recommended by Florisa De Leo Magambi from Kibebe
A true labor of love, this entirely handcrafted set of soft milestone cards has been handmade by refugees in Malawi, Africa. The embroidered sleeping lion safari set has 16 interchangeable cards and comes in a ready-to-gift pouch. The milestone set is a wonderful way to envision celebrating each month of the baby's life in a unique and meaningful way.
---
This product was recommended by Kate Zhang from Katebackdrop
A new mother needs clothing, too, don't you think? For the first few weeks and months after the birth of her child, we're pretty sure she won't have time to go shopping for herself, so this is a terrific option to send them something they can use right away. Giving their infant a present with their name on it is another way to let them know you're thinking of them. You'll be astonished at how much your new baby enjoys wearing their brand-new outfits, which we've compiled for you here.
---
This product was recommended by Kate Zhang from Katebackdrop
Get a baby into the bath and you'll never have a dull moment! Sets like this one are an excellent addition to the bathroom of any new mom. Some of these sets may be used as toilet playsets for kids, but they're all so cute that you're bound to find something that goes with her clothing.
---
This product was recommended by Madilyn Hill from Truepersonfinder
Celebrate the memorable phase of your loved one with a keepsake pregnancy journal. This diary is specially designed to cover every important pregnancy phase, milestone, and event. This diary could be a wonderful gift to cherish for a lifetime. Add daily rituals, 9 monthly journeys, and every meaningful moment with photos. This classic design dairy is gender-neutral linen with lettering imprinted in silver foil. It is printed on 120gsm archival grade paper and double spiral-bound, making this journal long-lasting.
---
This product was recommended by Stella Cooper from PaydayLoansUK
Earth mama gift set is ideal for pregnant ladies. The products are non-toxic, reusable, skin-friendly, and come in PVC-free plastic pouch. It includes ginger fresh deodorant, morning wellness body wash, orange ginger lip balm, belly oil, and belly butter. Earth Mama products are consciously chosen to make pregnancy trouble-free and blissful. All the products are formulated by nurses and herbalists, while their packaging is 100% recyclable and free from dyes, glue, and bleach.
---
This product was recommended by Michael Jan Baldicana from Dream Chasers XYZ
This maternity maxi dress is designed with a wrap-style and a V-neck. It has a soft, stretchy fabric that's perfect for comfort during pregnancy. This dress is ideal for women who are pregnant and want to look stylish and comfortable. It's also great for women who want to wear it after they've given birth and need something comfy to wear around the house or out shopping.
---
This product was recommended by Steven Walker from Spylix
If this is her first time giving birth, she may require some advice on what to bring with her during labor and keep around after that. This kit will make things easier by including a peri bottle, disposable undergarments, quick-frozen maxi pads, etc.
---
This product was recommended by Steven Walker from Spylix
Having a mini-fridge by your bedside when breastfeeding is convenient. It's also light and portable, allowing her to transport that liquid gold (a.k.a. breast milk) in the automobile.. The cow design is a cheeky alternative for a mama with a sense of humor, and it comes in seven various colors and patterns.
---
This product was recommended by Steve Anderson from Junk-Yard-Near-Me
Because of the soft texture for mom and the cozy blanket for the baby, the Angel Maternity Nursing & Baby Blanket Set is at the top of our list. The light dress is coupled with a soft, crochet-trimmed robe that has been developed with breastfeeding in mind.
---
This product was recommended by Steve Anderson from Junk-Yard-Near-Me
With belly buds, you may help the expecting mother bond with her baby uniquely. The supplied hydrogel pads firmly and safely connect the buds to the mother's bump for a relaxing listening experience. The audio splitter lets the infant and another person listen to the music simultaneously , allowing other family members to join in on the fun.
---
This product was recommended by Sophie Slosarczyk from Mamas Find Your Voice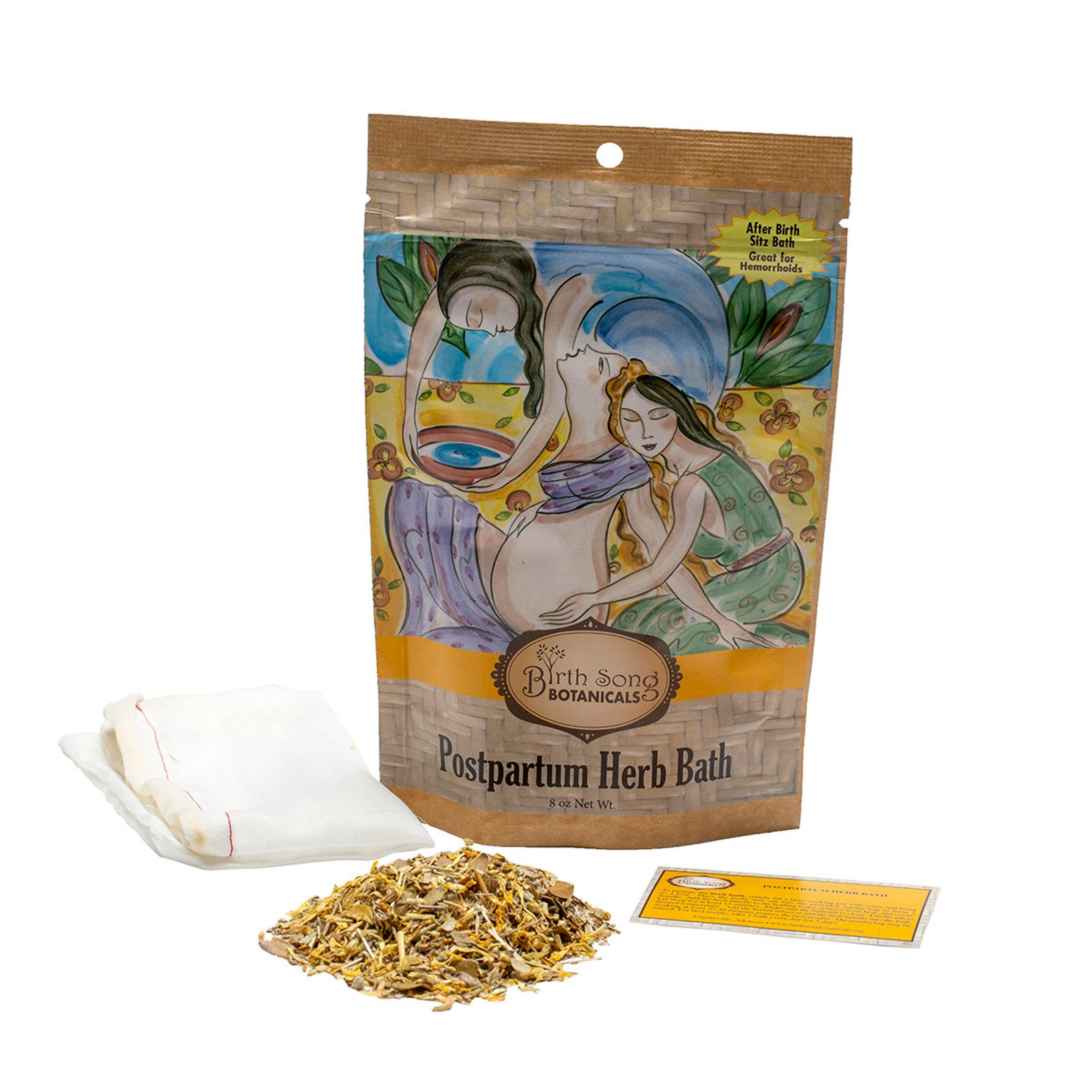 This bath soak is so needed after a stay in the hospital or a strenuous vaginal birth. It's divine! It makes a great first-time mum gift and is heavenly in the early days, to soothe sore bits and relax areas of tension post labour. The natural ingredients promote healthy healing, and the smell of the essential oils helps the new mum relax and unwind. All in all, a welcome gift for the special new mum.
---
This product was recommended by Melanie Anderson from loopylittleletters
I have often gifted the book "Healthy Sleep Habits, Happy Child" by Marc Weissbluth, M.D. to new moms. As a new mother of a baby that wouldn't go to sleep, my pediatrician recommended this book to me and it was a game-changer. This book discusses the science of sleep and how to use it to time your baby's sleep patterns and lull them to sleep. Baby sleep is something all new mothers could use help with!
---
This product was recommended by Natalie Lerch Sudit from SHASHI
SHASHI mesh top grip socks are the perfect gift for Mom. Performance moisture wicking fabric keeps feet at a perfect temperature, stylish mesh tops keep you fashionable, while full sole grips provide stability. From hospital to home, SHASHI socks are the perfect gift for the new Mom!
---
This product was recommended by Jacob Tegtman from Talon Winery
Wines are sometimes a perfect gift for an expectant new parent. A little enjoyment during all the days of taking care of your new one, to come. One of our most popular wines (one that's also a rare type of wine, and hard to find) is our award-winning Lavender Wine. It's made from a 100% Riesling wine base, infused with locally grown, organic lavender flowers. It has a beautiful lavender blush color, and a delicate, floral aroma.
---
This product was recommended by MEGAN BROWN BENNETT from LIGHTYEARSAHEAD
New Joey Wagon was created to support real, everyday family life — or what they like to call HAPPY CHAOS! A wagon to take you here, there and just about everywhere, the Joey Wagon is ideal for parents to transport kids all over the place! The wagon is sleek and safety certified and UPF 50. Packable and adaptable. Made for suburbs, cities and country roads. The wheels mirror the smooth ride of air tires — minus the potential to pop or go flat. A one-step footbrake and front-locking wheels mean you're equipped for almost any surface. Travels well — gate check at airport, toss in trunk of car (even, yes, a Mini Cooper!). Wipe down with a baby wipe or wet wipe for easy cleaning.
---
This product was recommended by Laura Doyle from Laura Doyle Connect
This tape provides the same level of support for both the bump and lower back as a bulky maternity belt but without the irritation. Once placed, the tape can provide comfort and support for 5 to 7 days. It's best to remove it when in the shower.
---
This product was recommended by Laura Doyle from Laura Doyle Connect
Organic, gluten-free and kosher! Created with only natural ingredients and formulated by a Board-Certified Gastroenterologist (a gut doctor) to provide a fast acting and drug-free method to help combat nausea, morning sickness and bloating. Only 4 ingredients!
---
This product was recommended by Kristina Mishevska from Globosurf
A pair of high-waisted, stretchy underwear is an excellent gift for new mothers. Soft, comfortable, and breathable, these will not only feel great but also look great—they will not irritate any incisions and will sit above most scars, making them an excellent gift for pregnant women.
---
This product was recommended by Lyle Florez from EasyPeopleSearch
Your favorite pregnant lady probably can't wait to show off her new baby, and this thoughtful present ensures she won't have to. The sweet words love at first sight are featured on the frame, the perfect size for her most recent sonogram picture. It's the ideal present for new mums!
---
This product was recommended by Michelle Mak from Mewl
The Mewl Baby Whiteboard makes it easier for new parents to coordinate baby care. Log feedings, diaper changes, and sleep times instantly. The reusable baby whiteboard wipes clean and has a magnetic back so it sticks to the fridge or any magnetic surface. It becomes a handy bulletin board for new moms, parents, and nannies to be on the same page with baby care.
---