This post contains affiliate links. Affiliate disclosure: As an Amazon Associate, we may earn commissions from qualifying purchases from Amazon.com and other Amazon websites.
This article showcases our top picks for the
Gifts For Men In 20s
. We reached out to industry leaders and experts who have contributed the suggestions within this article (they have been credited for their contributions below). We are keen to hear your feedback on all of our content and our comment section is a moderated space to express your thoughts and feelings related (or not) to this article 
This list is in no particular order.
This product was recommended by Doug Redstone from Home in The Wild
Whether tailgating, camping, or just hanging out in the backyard with friends, a guy always needs a comfortable seat. With a typical portable chair, you get one seating option: high or low, straight or reclined. The Sugoi chair lets you adjust seating height and seating angle so you're comfortable in any setting. The adjustable legs allow you to sit up straight for meals, recline to stargaze, or sit low to the ground with your legs out to tell stories around the fire. The design is stylish enough that the Sugoi chair looks great next to a tent or in your living room at home.. The cotton canvas seating isn't hot and sticky like the synthetic material used in most chairs – it breathes so your bottom always feels cool. Made by DOD Outdoors, one of the top Japanese outdoor gear brands. The Sugoi is one of the best chairs on the market.
---
This product was recommended by Mark Fang from WineO Mark
It's perfect for men who love wine and love their state. Beautiful, yet simple wood decoration that doesn't take up much room on the apartment wall. Plus it's a conversational piece. Different state maps are available so that it can be personalized to each person.
---
This product was recommended by Kim Ann from Lucky Four Press
With Quick Affirmations for Super Busy Men guys will find unique, optimistic perspectives for managing their stress and overcoming challenges, while discovering focused and meaningful ways to balance their days and their lives. I am excited to say that this book, will be included in the red-carpet gifting suites for the upcoming award show nominees! Your readers could read the same affirmations the honorees will be receiving.
---
This product was recommended by Leah Young from LeatherNeo
Look the part as you make your way into the office and critical business meetings with our stylish minimalist black leather messenger bag that perfectly fits all your daily essentials for work. Designed to keep you organized and looking professional, it features spacious compartments that can carry your laptop and important work documents in a minimalist design, making it easy to carry on daily commute around the city.
---
This product was recommended by Joseph Moran from Thepixelproduer
I recommend this product as the perfect gift for artistic types. It's perfect for beginners with pretty much all the bells and whistles of the more expensive products in its categories. It's so simple to set up and will provide the user will endless hours of use experimenting with all the programs it's compatible with.
---
This product was recommended by Nick Lyons from iSUP Reviews
A stand-up paddleboard makes a great gift idea for men in their 20s because it can be a great outdoor solo activity or something to take out with his friends for a day of fun on the water and beach. They are versatile and can be used in lakes, rivers, reservoirs, or the ocean – so wherever you live there is probably a paddling location nearby. Paddle boards have become incredibly popular over the last few years after advances in inflatable technology have made them cheaper (as little as $200 for a decent paddle board), lighter (as light as 16 or 17 LBS) and easy to qstore (They fit in a backpack).
---
This product was recommended by Marty Spargo from New Wave
This is the perfect gift for growing men in their 20s, as this is the decade where you create, build, and determine the very foundation of your career, relationships, and basically life in general, meaning that life gets pretty busy and hectic that sometimes you won't even have time or is too tired to get a glass of water and with this product, you can easily carry it around with you anywhere and won't have to worry about refills since the whole bottle can hold water that's good enough for a day.
---
This product was recommended by Steven Walker from Spylix
When driving to work or class, he can make sure his coffee, tea, or whatever he's drinking is nice and toasty. If you want to get him something he will truly use, this is a present terrific option. You can even add his name to make it a more personalized gift.
---
This product was recommended by Steven Walker from Spylix
Gifts for men in their twenties don't get much better than this! Drones are always a popular gift, and this is one of the best drones available. They can have a lot of fun with this drone, and it has an amazing camera, so they can shoot whatever they come across while flying high in the sky!
---
This product was recommended by Aaditya Bhatta from Plantscraze
Potted plants might be the last thing a guy in his 20s would expect, yet taking care of plants can genuinely help them develop compassion and a feeling of responsibility during the changing phase in their life. A Snake Plant would be one of the best plants to give guys in their 20s. Guys would benefit from the calming and toxins absorption properties of Snake plants. Snake plants tend to absorb pollutants and produce healthy oxygen output throughout the day and night, promoting good health. With Snake plants in their rooms, boys can expect a better night's sleep and a fresh and energetic morning.
---
This product was recommended by Michael Balmer from My Coffee Base
Cold brew coffee has seen a rise in popularity in recent years. While enjoyed by all age groups, especially young people have discovered this drink as an alternative to the traditionally hot brewed beverage. The slow infusion makes the bean's flavors shine and leaves the bitters and acidity behind. This particular brewer kit, by Coffee Gater, comes with a glass carafe, a mesh filter and a measuring scoop. All you need to do is pick your favorite coffee grounds, add cold water, wait, and enjoy. It's a guaranteed hit on a hot summer day!
---
This product was recommended by Amanda Wakefield from SmartBuyGlasses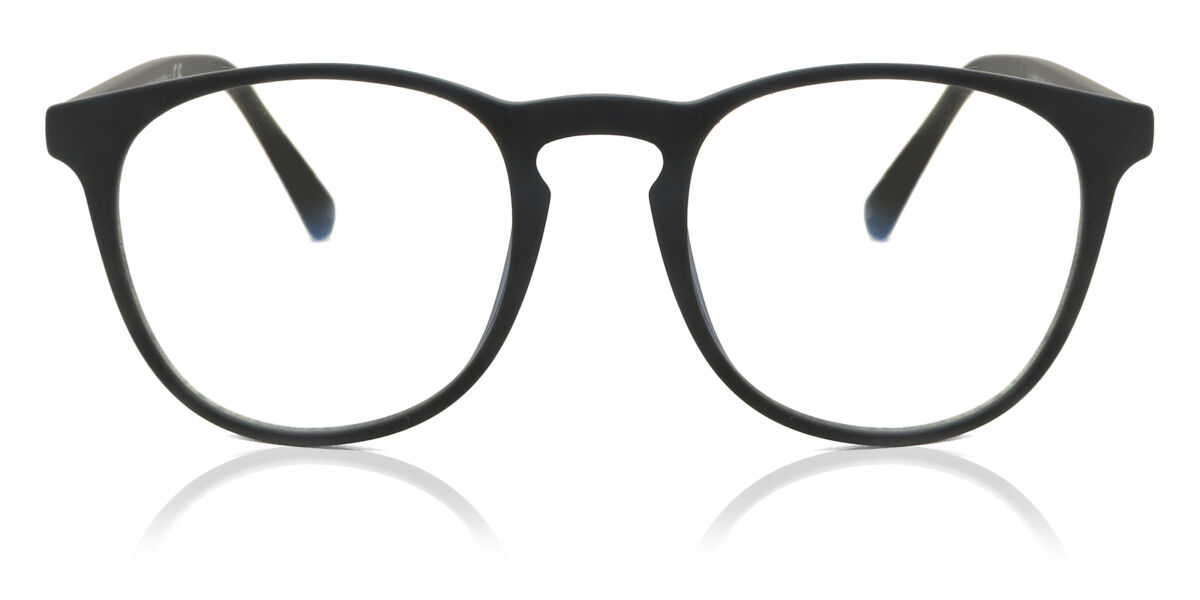 Let's face it – technology is here to stay. The man in your life is probably on a digital screen when working, gaming, scrolling on social media and watching his favorite series. Unfortunately, looking at a screen for a long time can cause fatigue, strained eyes and headaches. Help him avoid these symptoms with Blue Light Blocking Glasses! They will block the blues and keep him feeling fresh for success all day long.
---
This product was recommended by June Griffith from Garden Furniture UK
This is a watch that every man in his twenties would love to have. Its engaging use is due to the proper blend of technology and design. Their quality is excellent, and they are available in a variety of styles and colors. If you know someone who likes wristwatches, this is the perfect present for them.
---
This product was recommended by Kimberly Silva from FindPeopleFirst
Many young men do not take as many photos as they should, but this pocket-sized photo printer is the perfect gift to change that. It prints photographs taken on the phone by connecting via Bluetooth. The photos come in a 2×3 business card size that is high quality and only takes 50 seconds to produce. The user must install a polaroid app on their phone that will enable them to customize pictures before printing. This gadget runs on a lithium-ion battery that can retain charge for an extended period.
---
This product was recommended by Kimberly Silva from FindPeopleFirst
These Nike Killshot 2 sneakers are so popular that they often sell out, but they make a perfect gift for a man in his 20s. Part of their appeal is that they can go with almost anything in his closet. This makes them a safe gift to buy since you do not have to worry about them not being fit for his fashion sense. They also have clean lines that make them a classic while still being an everyday essential. Young men tend to be fashion savvy, and these sneakers make a bold statement.
---
This product was recommended by Will Tigerton from LeanBack Player
Office tasks can be so overwhelming, and at times, depressive. Hence, this traditional tabletop swinging toy can make everything better. It comes in variety of colors and just needs a 9V battery. The swinging pattern gives a relaxing feeling to combat office stress, making it the perfect gift for a man's home office.
---
This product was recommended by Daniel Roman Quipit from 3pr
Our Torque Money Clip, together with Torque Cufflinks: the ideal gentleman's gift. Elegantly contoured, mirror-polished stainless steel: subtly adorned with a white mother of pearl feature complete with knurled detailing. This money clip can be personalized with engraving. Bold and sober, masculine and elegant, the Torque Cufflinks feature the distinctive, precision-engineered knurling pattern easily recognised as a signature feature of the iconic Dalvey Flask, together with rich, opalescent white mother-of-pearl. Their swivel-back design incorporates a deep-engraved bridge and a rear component that can be personalised with engraving.
---
This product was recommended by Maria Inoa from Hot Stuff Subscription
Hot Stuff Subscription box is every spicy food lover's dream. Perfect for thrill seekers wanting to discover small batch, under the radar spicy goods. Try the best craft hot sauces, snacks and spicy sweets in the market.
---
This product was recommended by Elena Pérez from The Hip Hat
Panama Hats are such original and different gifts for everyone, including young men who are into style, fashion, and accessories! Panama hats are unique in every way. They are completely handwoven by skilled artisans in Ecuador with toquilla straw. Every single hat takes an average of at least three months to make (up to a year in some cases!). These sun straw hats are not only cool and amazingly fashionable, but they are pieces of art as every single hat is different from all others.
---
This product was recommended by Bruce Miller from Team Golfwell
The perfect gift for a young man in his 20s who loves to fish. He's most likely fished since childhood and now he is ready to explore the fishing world. This enjoyable and entertaining book has everything for the fisherman with its funny, true, and little-known fishing tales, amazing fish stories, insane new fishing techniques, unusual fish facts, celebrity thoughts on fishing, and much more in this amusing new book created by bestselling writers Bruce Miller and Team Golfwell!
---