This post contains affiliate links. Affiliate disclosure: As an Amazon Associate, we may earn commissions from qualifying purchases from Amazon.com and other Amazon websites.
If you are looking for a birthday gift that will wow your wife then this is the only list you'll need. You know she deserves to be treated, so don't hesitate to take a look below and find the perfect gift for her!
This product was recommended by Stacie Gan from ContempoJewelry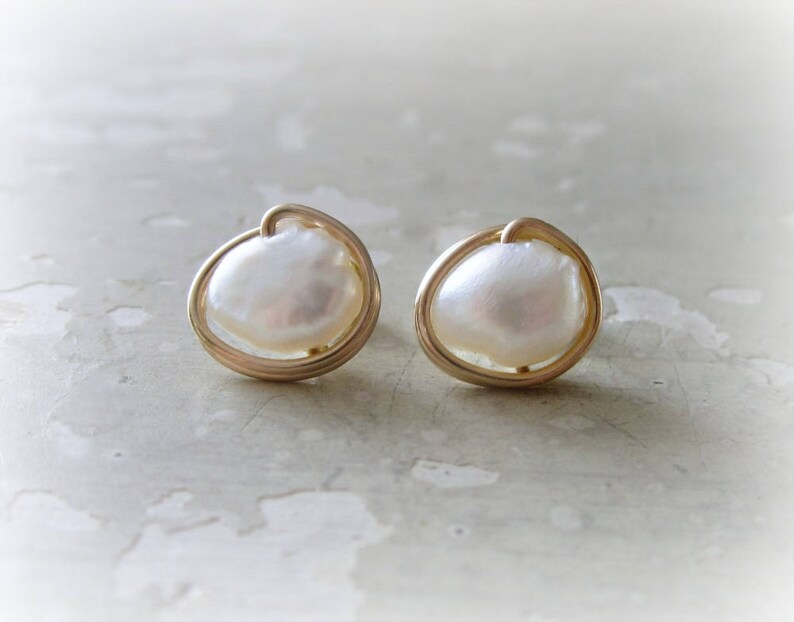 Handmade natural pearl and gold filled stud earrings. A beautiful and affordable gift for your loved one.
---
This product was recommended by Lane Burns from Roam Often
The wanderer is a great gift for woman who love jewelry. It keeps all of your jewelry safe and secure while also ensuring no necklaces tangle!
---
This product was recommended by Leah Chong from Leah Design
Set time aside for you and your own creativity, unwinding in a fast-paced world while learning how to craft beautiful hand-written letters. In this course, you'll learn how to master calligraphy with clarity so that you can create the work you envision with ease and confidence.
---
This product was recommended by Margaret from Life Originelle
Handwoven straw tote bag made by women artisans from Bali. Every purchase not only provides the artisan community with employment and opportunity, but Life Originelle provides our neighbors without homes throughout the US with essential face masks to protect themselves during the COVID-19 pandemic.
---
This product was recommended by Margaret from Life Originelle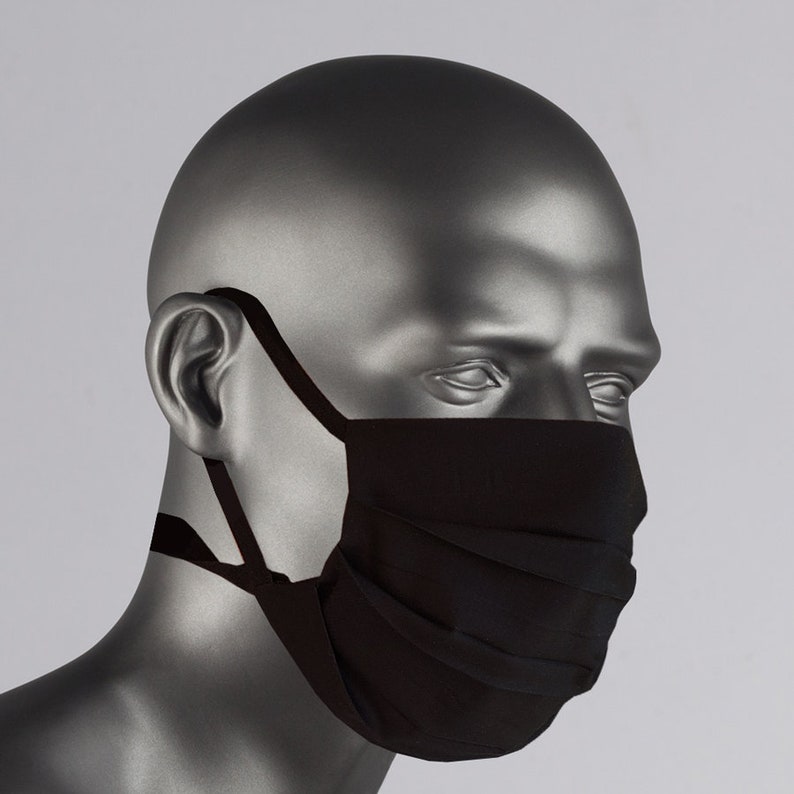 Great for going out to restaurants, running errands and any place else that will require wearing a mask for a limited amount of time. The over the head band makes it easy to wear and use the masks. Not only does it tighten the grip but when you're tired of using the masks you just remove the bands over the ears and they hang off your neck until you're ready to put them back on. Handmade from fine 100% Italian cotton.
---
This product was recommended by Paul Miller from Lokus Nutrition
I shared the product with my wife who juggles a full time job, the kids and me. She said it helped her to be more patient and present with all of the above. Being a mom can be stressful and quarantine is no picnic. I know my wife and I have been upping out dosages. CBD may help with anxiety or stress and may offer a general sense of well being…and how do you put a dollar value on that…especially these days? Give the gift of self care, take the stress away and celebrate her.
---
This product was recommended by Daniel Juhl Mogensen from Kodyl
A lovely music box that plays the well known Castle in the sky is a perfect gift that any wife out there will love for its vintage appeal. The box contains 12 constellations that rotate once the box is opened accompanied by colorful LED lights. Also, a figurine of a goddess pops out when you open the box and rotates as long as the music plays. The box is environmentally friendly and makes a memorable gift for your wife on any occasion.
---
This product was recommended by Alane Boyd from BurgerFit
90% of adults and children do not meet the daily vegetable intake recommendation, BurgerFit can help change that. We incorporate vegetables into our delicious burger recipes that are loved by everyone from 2 to 92 years old.
---
This product was recommended by Freddy Gervasi from Mastermind Bio-Wellness
We have what any Wife is looking for on their Birthday: Relaxation, calmness and a good night's rest! Our products are perfect for that active wife looking to get into or continue with their fitness regime or to simply handle their daily stress. Our CBD products contain less than .3% THC (which is the legal limit and some of our products even contain 0 THC) come in various forms and applications, are formulated by industry experts PLUS they are third party tested and NSF tested because we deal with a ton of professional athletes!
---
This product was recommended by Nicole McKinley from Palm to Pine Design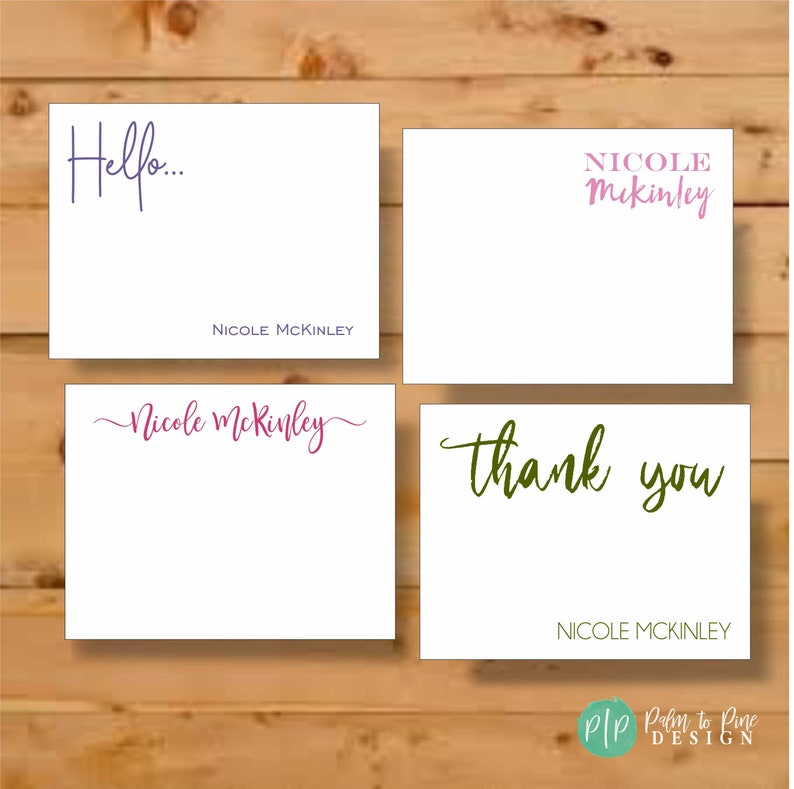 When gift shopping for mom, a little bit of though goes a long way. That's why this personalized stationery notecard set from a mom-owned small business is such a perfect and thoughtful gift for mom. She will not only appreciate the practical and fun stationery set, but she'll love that her gift supported the business of another mom!
---
This product was recommended by Leanne Thongthip from Blue Bungalow
Treat your wife to an at-home manicure with this cute jungle themed Pink Paradise Manicure Kit. Featuring a gorgeous green and peach pink palm print, it has all the manicure essentials in one handy zippered case.
---
This product was recommended by Amanda (Purnell) Dexter from N/A
Your wife could use it as a massager for knots and strains, but this product is most famous for its off-label use as a sex vibrator. It can be used by her alone or it can give extra pleasure during lovemaking. The speeds can be quite aggressive, so the speed controller is an excellent feature!
---
This product was recommended by Sienna Sinclaire from Naught Girl Shop
The Naughty Girl Quarantine Package is perfect for anyone with an upcoming birthday. Just because we may be stuck at home, doesn't mean your loved ones can't have their own party. The box starts at $35 for the Naughty Girl champagne glass, stir stick, popcorn and NG gold popcorn box. You can add anything to the gift box from our store such as a NG red face mask, jewelry, robe, etc. Just purchase the gift box along with any other items. Then let us know at checkout that everything you bought is for the gift box. You can also add a special birthday card that we will write for you, once you send your message. If you spend over $100, they will also receive our free monthly gift in the gift box. It's the perfect gift to make your loved one feel sexy or for that naughty girl in your life.
---
This product was recommended by KUKUVAYA Concept Store
This elegant bag can be a tote, a backpack or a shoulder bag according to your needs, 3 in 1! If you are multitasking, have a lot on your plate, a busy everyday life or you just want to treat yourself this lightweight handbag is ideal for you. One bag for every hour of the day whether it is work, yoga class, shopping, you name it, you will find a use. It has a well thought function and is designed and handmade by an architect. Durable, lightweight, easy to maintain and waterproof is made of natural, organic and sustainable materials.
---
This product was recommended by Stacie May from Lucky Watcher
Show your wife that you love her to the moon and back with this moon light lamp that depicts the moon's real surface using 3-D printing technology. It has a smart switch control which allows you to control color with a simple tap of the light. Pick from up to 16 colors to create a dreamy and romantic setting.
---
This product was recommended by M. Ammar Shahid from SuperHeroCorp
Sometimes words are inadequate to express in-depth sentiments. With this, "You and Me" sculpture solidify your emotions that will last long with your breathe.
---
This product was recommended by Noman Asghar from Fan Jackets
Watches are always considered as the best gift for any occasion either it's your wedding anniversary, her birthday, or any other special day. This classy ladies wristwatch comes in bracelet style that every woman will adore it. It is beautiful, lightweight and available at a reasonable price.
---
This product was recommended by Eleanor Job from Sunrise Surf Apparel
Looking for a unique gift for your wife? You can't go wrong with this gorgeous handwoven Peshtemal towel. Handmade from 100% cotton in Turkey, it's the perfect soft beach towel for a romantic trip to the beach or picnic in the park. It's compact, lightweight, and quick-drying.
---
This product was recommended by Claudia Montez from Isabelle Grace Jewelry
A beautiful and stylish way to say happy birthday to the love of your life. There's no doubt these will become a favorite addition to her jewelry collection. Featuring an absolutely perfect Mother of Pearl luminous grey bead and an over half an inch hollow hoop earring in sterling silver, 14kt or rose gold fill for long term wear. $46
---
This product was recommended by Marty Basher from ModularClosets
It's the birthday gift of her dreams! Finally, a place to store all of her favorite shoes. The Modular Closet Shoe Tower is an all-wood closet organizer that comes with eight adjustable shelves and two fixed shelves, so there is plenty of room for all her shoes, flip flops, sneakers, and boots of all sizes.
---
This product was recommended by Katie Tejada from Cute Notebooks + Journals
In today's fast-paced world, it can be easy to look up recipes on the internet and save them digitally. But good luck remembering where they were saved a month later. It helps to have a book where you can write down the recipe and take it with you. This DIY cookbook is the perfect gift for your wife because it allows her to become, in a sense, the author of her own cookbook!
---
This product was recommended by Filip Silobod from Honest Marketing
Jewelry always makes a good gift. I think when buying a jewelry piece it is always good to have something extra with it, like an additional meaning to the gift. This company makes jewellry with symbols and meanings and this one represents love with a Chinese character for love.
---