This post contains affiliate links. Affiliate disclosure: As an Amazon Associate, we may earn commissions from qualifying purchases from Amazon.com and other Amazon websites.
Finding gifts for kids who are aren't so little anymore, but aren't quite teenagers can be tough, so we've put together this list of gifts that we would recommend for this age to make life that little bit easier.
This product was recommended by Greg Waloszczyk from Trouvaille Global Ltd.
This crafty book includes hand-drawn illustrations of 24 magical places from all over the planet. With travel and outdoors being hugely limited, this book makes a perfect gift for curious eleven-year olds. Travel as you colour charming cities, natural wonders and the remnants of old civilisations in the Americas, Africa, Europe, Asia and Australia! Sustainably produced in Europe with 100% recycled paper.
---
This product was recommended by Klara Donovan from Every Minute Mum
11-year-olds are looking for ways to express their individual tastes and interests – what better way to do this than via these statement-making (but totally non-permanent!) wall decals?
---
This product was recommended by Elissa Simon from For Everyone, LLC
The Don't Laugh Challenge™ game is good for all girls and boys age 11 and up! Give it as a stocking stuffer, Christmas gift or present! This imaginative book will spark your child's creative side all while being screen-free! Some old-fashioned, friendly competition never hurt anybody! Whether you are looking for the newest gifts, games, presents, best sellers, or toys on the market, this renovated classic is a guaranteed hit for all ages! Your children will love it, and so will you.
---
This product was recommended by Lachlan from Lock Paper Scissors
Looking for a game that your 11-year-old kids will actually enjoy?
Treat them to something new with the Lost Mummy Printable Escape Room Kit!
The Lost Mummy is a ready-to-play game pack that transforms your living room into an epic DIY escape room adventure! It's all the thrills of an 'adults' escape room game, but designed to captivate your kids with engaging puzzles, gorgeous art, and a riveting storyline. The Lost Mummy is a perfect choice for kids birthday parties, family game nights, holiday activities, or just an afternoon of puzzling fun! Plus, the whole pack is designed to be easy to set up (under 20 min), easier to clean up, and 100% customizable. Ready to unleash your kids inner tomb raider?
---
This product was recommended by Alina Bragina from Apalipalka
She will become a fast friend to your child and will be a perfect accompaniment to your little one's adorable room. At 10 (30cm) and lightweight, Caramel is a constant companion, easy to tote around. Your child will never be bored with her new friend. She can feed her, play house with her, read to her, cradle her, put her to sleep, nap with her, or take her out for a walk. Caramel would even be happy to be part of a family photo shoot!
---
This product was recommended by Alina Bragina from Apalipalka
Her dress and knickers made of light cotton are sewn without the use of sewing machine as well. She has an shoes made of cotton yarn. Her warm lilac blouse with Reglan sleeves is adorned with unusuals handmade button. And her stylish backpack of natural birch bark, pleasant to the touch with a delicate aroma of birch, holds something cute to discover on your own.
---
This product was recommended by Kalev Rudolph from StudentCarInsurance
The Nerf N Strike Elite Strongarm Toy Blaster is one of the funnest toys available. Nerf's Elite Strongarm has the coveted spot of Amazon's number one toy, and for good reason. These handheld blasters are a perfect gift for older kids, as they are super durable and very fun. Ideal for games of capture the flag, target practice, pretend battles, Nerf tag, and so much more–the N Strike Elite Strongarm can't be beaten in terms of versatility. With easy action loading and six included darts, this toy comes with everything needed to get started. Kids, teens, and adults will enjoy hours of battery-free fun inside or outdoors.
---
This product was recommended by Kathryn Pasche from two|pr
High school student Gracie Dix's debut adventure novel, Welcome to Superhero School released April 28, 2020. The book is the first in a series called The Vork Chronicles which follows a group of teenage friends learning to control their unique superhero-like abilities. Siblings Oliver and Jess set off with their friends on a mission to destroy the power-hungry, evil villains of Vork, sending them from subterranean sewers to lush jungles as they encounter everything from dinosaurs to dragons. Gracie never thought an essay for a literary contest would turn into the first book in a series called The Vork Chronicles. She also never thought she'd be launching that book during a global pandemic. Nevertheless, Gracie is showing kids and teens everywhere that pressing on during hard times is exactly what makes us real-life superheroes.
---
This product was recommended by Elle Meager from Outdoor Happens
My daughter is 11 and I've given this toy to many of her friends at their birthday parties. It's a game that takes a bit of thinking. You need to build a path through the towers so your marble can get to the end. This game is not just great for teenagers, our whole family loves it. You can start with easy challenges and work your way up to expert level. There are 60 challenges in total so you don't get sick of it quickly. My husband and I found ourselves playing it when the kids weren't there!
---
This product was recommended by Nicole Luo from Onebttl
Probably every 11-year-old girl has a unicorn dream. This pink stainless steel water bottle is an ideal birthday gift, for it can not only make the girl smile but also meet her daily hydration needs. Girls would love to drink more with such a cute bottle!
---
This product was recommended by Sarah Atterbury from Snackbox Public Relations
The first book of a five-part series "If Not You, Then Who?", the "Inventor in the Pink Pajamas" aims to teach children about inventions and patents in everyday life and inspire them to create their own. The book is about Brooke Fairley, an inquisitive, creative 9-year-old with an eye for inventing. Inspired by her grandfather and their mutual delight in how inventions come to be discovered, Brooke looks for ways to improve the world around her.
---
This product was recommended by Stacie May from Lucky Watcher
When you're eleven, there's no greater feeling than making the entire room cracking up. With this book, your 11-year-old will be the funniest person in the room. It's the perfect gift for boys and girls of this age.
---
This product was recommended by Allyson McCormley from Orca Communications Unlimited, LLC
Learn and cook together with your aspiring chef and try different foods from around the world like arroz con pollo or beef shawarma thanks to eat2explore. The subscription box service brings the food of different countries around the world (17 countries/regions like Italy, Mexico, Greece, etc.) straight to your kitchen table. It provides tools for families to cook together, learn and dine on different cuisines and cultures from around the world. Once the kids are done exploring the country, they'll love they can track their travels with a sticker on their eat2explore passport and collect country flag pins. The boxes can be purchased one box at a time, or through a monthly subscription.
---
This product was recommended by Kaulana Dilliner from Rebellious PR & Consulting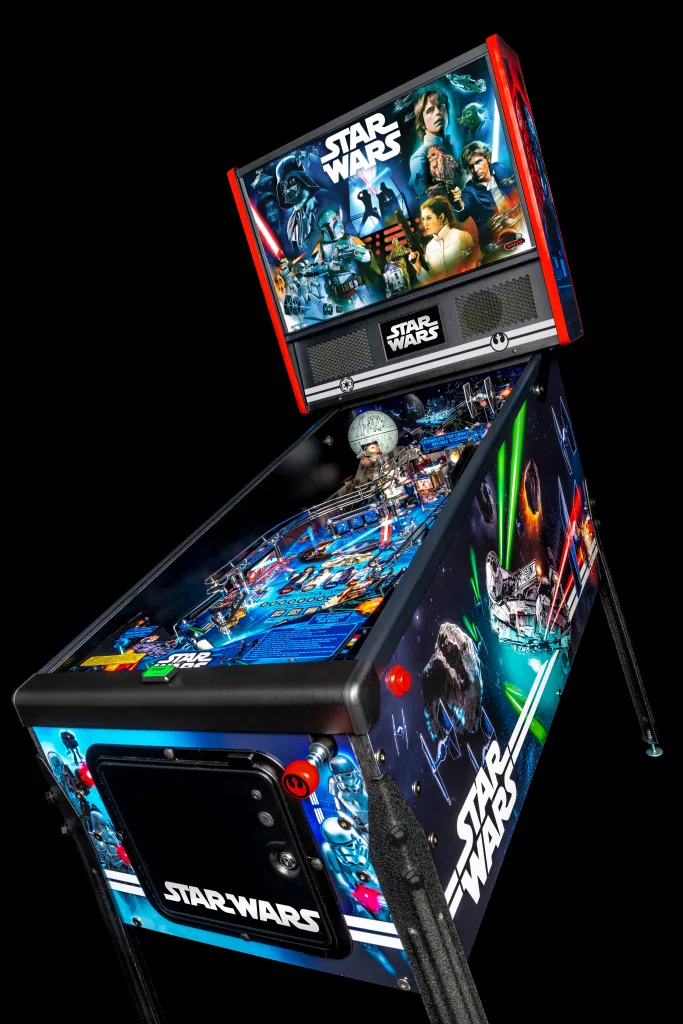 Stern Pinball's Star Wars™ Pin™ is a new stylish, affordable and fun pinball machine designed and engineered for the home. Stern's new Star Wars™ Pin™ immerses players in the dynamic Star Wars™ galaxy. The Pin™ is packed with features that provide players with an irresistible game experience including select speech and footage from the original Star Wars™ trilogy, color-changing playfield inserts, a custom sculpted Death Star, and a custom sculpted and interactive TIE fighter.
---
This product was recommended by Bruce Miller from Team Golfwell
The American Pediatric Association recommends children need a balance between screen time and other healthy activities. This quick reference book for parents and grandparents has over 350+ screen-free activities to give you fast substitutes to get them off digital games, tablets, laptops, TV, etc. and improve and expand their life. It also features some activities for children with handicaps, autism, Asperger, as well as teens. Parents, Grandparents, and most importantly kids will enjoy this book to get active, refresh, socialize, have lots of fun, and enjoy a healthier balanced life!
---