This post contains affiliate links. Affiliate disclosure: As an Amazon Associate, we may earn commissions from qualifying purchases from Amazon.com and other Amazon websites.
This article showcases our top picks for the Best Gifts For Gamers in the UK. We reached out to industry leaders and experts who have contributed the suggestions within this article (they have been credited for their contributions below). We are keen to hear your feedback on all of our content and our comment section is a moderated space to express your thoughts and feelings related (or not) to this article 
This list is in no particular order.
This product was recommended by Shaun Savage from Try Hard Guides
As mobile games become more popular, the necessity to be equipped with the best tech is becoming very important. If you have someone in your life who wants to take their mobile gaming to the next level, then the Razer Kishi is a great device that will allow them to stay ahead of the curve! It's a travel friendly controller that fits around both Android and iPhone devices. It has a low power draw and features quality hardware that can take a beating. Great for anyone who wants to game at a high level!
---
This product was recommended by Ryan Lai from WorldCrutches
Want to be in a technological and cool space? Every game fan will be fascinated by this crazy light show. You completely design the placement of the LED lights to create a unique space. The Rhythm Edition Smart Kit will change the color and light of the lamps according to the intensity of the music. This light will create the perfect cool atmosphere for you.
---
This product was recommended by Kaitlyn Rayment from Wepc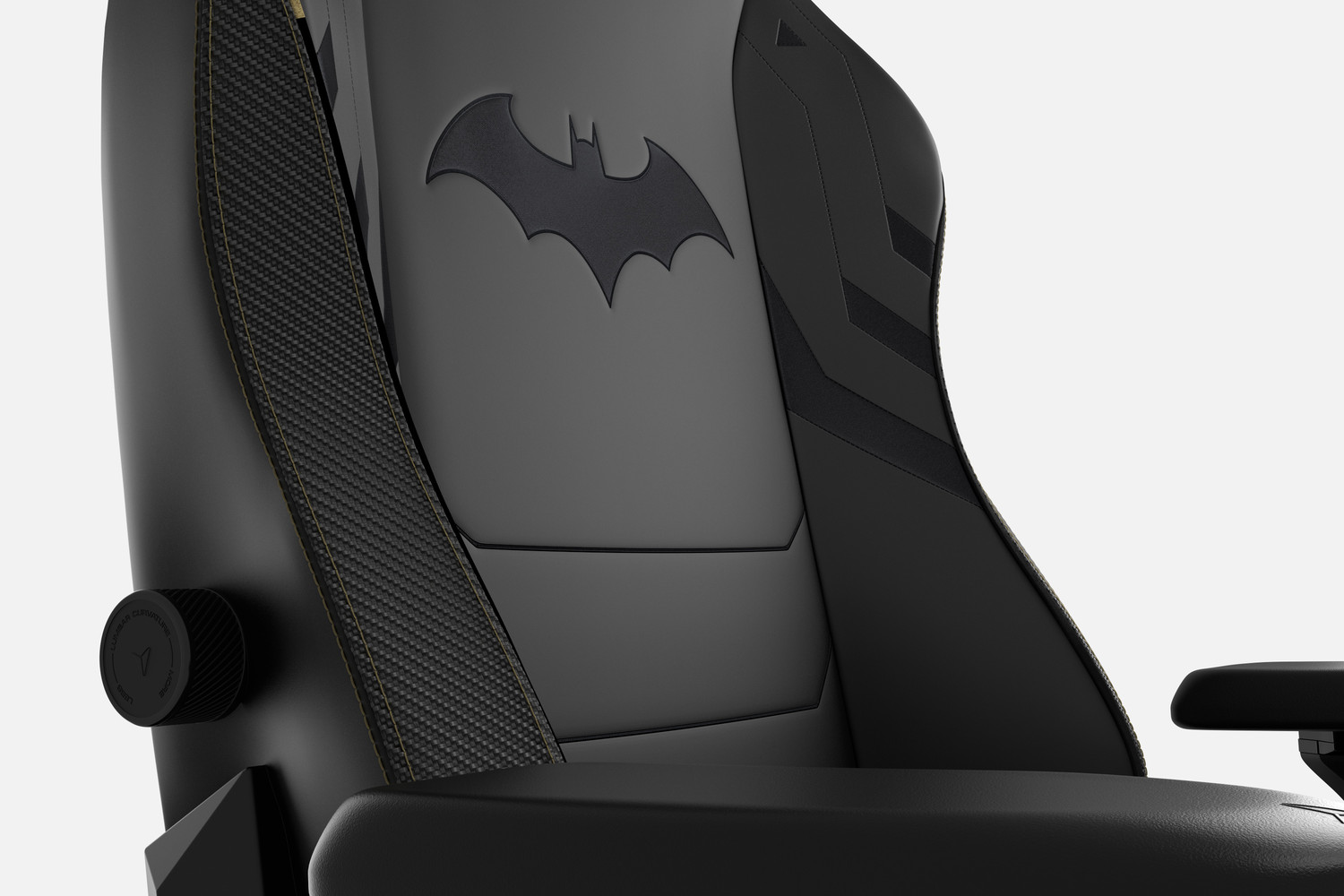 Secretlab chairs are some of the best out there, and the incredible build quality makes the high price tag well worth it. They cover different sized gamers with their well thought out product range and offer levels of comfort and style that competitors seem to be unable to catch up with.
---
This product was recommended by Kaitlyn Rayment from Wepc
Logitech doesn't just make gaming peripherals but they do have one or two very good gaming keyboards in their lineup. They are often a bit more "serious" with less RGB bling so if you want something that doesn't necessarily look like you have vomited Christmas lights everywhere, here are the deals for you listed above.
---
This product was recommended by Kaitlyn Rayment from Wepc
CoolerMaster has been leading the charge in making the lightest gaming mice possible for a while now (their previous model the MM710 was only 53g!) and the MM711 is no exception. It improves on the previous model by adding in a splash of RGB as well as a PWM 3389.
---
This product was recommended by Andy from Cloom
HEAT CHANGE MUG: Enjoy retro refreshment while gaming with this Nintendo Game Boy heat change mug. Simply add a hot drink to see the screen of the classic handheld console load up with a game. HOT ITEM: For coffee lovers, the tea obsessed, or hot chocolate connoisseurs, the perfect mug makes every sip even better. Show off your style or give to friends for birthdays or any fun occasion. BOXED & READY TO GIVE: This 10 oz. mug comes in a decorative box for gifting. Hand wash only to keep your collectible like new. Not safe for microwave use. Caffeine not included. OFFICIALLY LICENSED MERCHANDISE: This quality collectible is a unique addition to any fan's set. Give this cool collector's item to moms, dads, fans, grads, kids, guys & gals who love pop culture fun! ORIGINAL GIFTWARE: For those in the fandom looking for novelty items and all things geek, crazy, and unique, Paladone is your best source for top-selling toys, mugs, collectibles, and novelties.
---
This product was recommended by Andy from Cloom
INNOVATIVE AND FUNNY: The coaster set looks like cactus when put together ,just like the picture show, or you could DIY different models, very funny and practical GOOD PROTECTOR: Anti-skid design helps keeping coasters in place, ensures your surfaces not get scratched, and protects your desk surfaces, dining table or any heat sensitive surfaces from scalding dishware MULTIFUNCTION FLOWERPOT SHAPED HOLDER: Easy to storage all coasters as a tree. You can also organize some small staff in flowerpot to make your table in order. It can also use as a flower seedlings nursery pot KEEP YOUR TABLETOP IN DRY: Made of high quality EVA that can 'drink' spills or beads of water that sweat from a chilled glass, very quickly dry and protect surface from drink rings in an admirable way. Condensation on the glass just runs down and is sucked up PERFECT GIFT: Beautiful and unique appearance and exquisite packaging means this coaster set can be a great Housewarming, Birthday, New Year Gift and more
---
This product was recommended by Andy from Cloom
– 【Multi-Platform Compatible】Support PlayStation 4, New Xbox One, PC, Nintendo 3DS, Laptop, PSP, Tablet, iPad, Computer, Mobile Phone. Please note you need an extra Microsoft Adapter (Not Included) when connect with an old version Xbox One controller. – 【Surrounding Stereo Subwoofer】Clear sound operating strong brass, splendid ambient noise isolation and high precision 40mm magnetic neodymium driver, acoustic positioning precision enhance the sensitivity of the speaker unit, bringing you vivid sound field, sound clarity, shock feeling sound. Perfect for various games like Halo 5 Guardians, Metal Gear Solid, Call of Duty, Star Wars Battlefront, Overwatch, World of Warcraft Legion, etc. – 【Noise Isolating Microphone】Headset integrated onmi-directional microphone can transmits high quality communication with its premium noise-concellng feature, can pick up sounds with great sensitivity and remove the noise, which enables you clearly deliver or receive messages while you are in a game. Long flexible mic design very convenient to adjust angle of the microphone. – 【Great Humanized Design】Superior comfortable and good air permeability protein over-ear pads, muti-points headbeam, acord with human body engineering specification can reduce hearing impairment and heat sweat.Skin friendly leather material for a longer period of wearing. Glaring LED lights desigend on the earcups to highlight game atmosphere. – 【Effortlessly Volume Control】High tensile strength, anti-winding braided USB cable with rotary volume controller and key microphone mute effectively prevents the 49-inches long cable from twining and allows you to control the volume easily and mute the mic as effortless volume control one key mute.
---
This product was recommended by Harriet Chan from CocoFinder
This outstanding Gamer pop socket is mainly designed for games enthusiasts. It has an incredible gaming aesthetic, with a picture of a game controller shining on the sleek, black top and the word 'GAMER' below it. The main functionality relies on the PopGrip that easily holds smartphones and tablets. The advanced adhesive lets you remove and reposition most gadgets and cases. Using the expandable stand, you can place it on the desk when watching films, facetime, or taking pictures hands-free.
---
This product was recommended by Harriet Chan from CocoFinder
For the love of live streaming and recording, Elgato is ideally what you need. You can stream with superior low latency and record your favorite games on Twitch or Youtube. It offers a high-end quality of 1080p with 60fps. You can customize your stream layout without limits using Stream Command, what's more! This device supports OS – Windows 10 (64-bit). macOS Sierra 10.12 or later and is compatible with Xbox One, PlayStation 4, Xbox 360, PC, and Wii U.
---
This product was recommended by Katherine Brown from Spyic
This 60% mechanical keyboard is the best gift a gamer can have. Its minimalistic design will awe any gamer as it integrates beauty and practicality with a multiple RGB backlit color mode which you can adjust brightness, change speed and even turn off the backlit if need be. The wired keyboard is compact and comes with features such as dust-proof, waterproof, FN short key function, plug and play, conflict-free, and compatibility with devices such as laptops, Mac, PC, and more. Get it today and you won't regret it because it can click up to 50 million times with its longevity design.
---
This product was recommended by Leah Young from LeatherNeo
Tailor-made in leather, this leather messenger bag is an ideal pick for people who love casual looks and feasible style. Perfect for carrying your gaming laptop around town or to your next LAN party. The messenger bag will certainly give your personality a complete overhaul and make you look dapper & alluring wherever you go.
---
This product was recommended by David Derus from Dice Envy
For tabletop gamers, RPG lovers, and fun-loving adventurers, give them a gift that will deepen their immersion in whatever games they love to play. A gift like the Edge Boss dice set provides players with another way to feel like a part of the world they're playing in. The aesthetic of these premium dice is unique and can be interpreted broadly enough to fit in as a complementary piece to many types of characters, and they're sure to give the player's friends a serious case of "dice envy".
---
This product was recommended by Lynda Fairly from Numlooker
If you're a true D&D nerd, this mug is the perfect addition to your morning coffee! It will let the world know where your allegiance lies as you take a sip from this fantastic mug! There are 11 dice on the mug and 11 dice in the box that gets tucked away in your DM kit. The 12 sided dice are straightforward to see so that you can always keep track of what number you're rolling on. While we won't talk about the other 11 sides because of spoilers, it can be guaranteed that they are all just as awesome. This will be a great way to show off your geeky style and will give you more than enough d10s to last you months and months of D&D adventures. This is the best gift for the fans of Dungeons & Dragons.
---