This post contains affiliate links. Affiliate disclosure: As an Amazon Associate, we may earn commissions from qualifying purchases from Amazon.com and other Amazon websites.
This article showcases our top picks for 'Best Luxury Father's Day Gifts'. We reached out to industry leaders and experts who have contributed the suggestions within this article (they have been credited for their contributions below).
We are keen to hear your feedback on all of our content and our comment section is a moderated space to express your thoughts and feelings related (or not) to this article This list is in no particular order.
This product was recommended by Asher Weinstein from ProjectorScreen
For dad's who love watching movies and sports on a big screen, the perfect gift is an ultra short throw projector. The brand new Optoma CinemaX P2 projector gives you a humungous image of up to 120 inches! This ultra short throw 4k projector fits most living rooms setups and will 'wow' any father on his special day.
---
This product was recommended by Muhammad Mateen Khan from PureVPN
The classic Filson Original Briefcase is built with signature Rugged Twill, an industrial-strength water-repellent fabric that resists wear and abrasion for years of dependable service. An adjustable Bridle Leather shoulder strap allows shoulder or cross-body messenger carry, and can be removed when you want to carry it by hand. The bag's large interiorcompartment has dividers and slotted pockets for organization.
---
This product was recommended by Varun Sharma from Laumière Gourmet Fruits
Good eating habits enrich our lifestyle. Men today understand that and for that reason are conscious about what they eat. For that reason, our signature collection is exactly what they are looking for. This premium fruits and nuts based gift box is made of all-natural ingredients and no preservatives.
---
This product was recommended by Hannah Anthony from Trevelino/Keller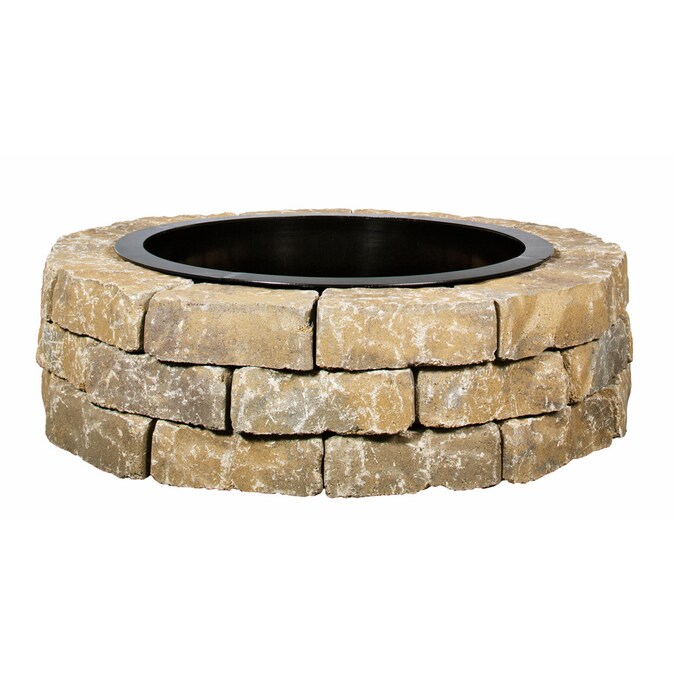 Perfect for fathers, elevate their backyard or garden with the flagstone Belgard Fire Pit Kit found at Lowe's. The do-it-yourself retaining wall product features the clean, contemporary look of tumbled stone and is available in six popular color blends to complement any surrounding hardscape. The fire pit is installed as wood-burning, and because clay can crack at high temperatures, a wall paver fire pit kit constructed with high quality Belgard wall products is a much better alternative to a brick fire pit kit – ensuring years of enjoyment and beauty. The DIY kit features an average build time of one hour and comes ready-to-assemble with all the pieces and instructions needed to build your own outdoor fire pit. The Belgard Fire Pit will instantly become everyone's favorite gathering spot. Family members of all ages will love sitting around the fire pit, sharing stories, roasting marshmallows and enjoying time together.
---
This product was recommended by Gert Mikkal from DadProgress
Da Vinci sturdy poker chips case is precisely what every father needs. Even if he doesn't play cards every time, this aluminum case looks beautiful in every man cave. The chips have a luxurious feel to them as they are 1.5 inches and relatively heavy. And thanks to the fifty 5000 dollar chips, he can start hosting really legendary home games.
---
This product was recommended by Oleksandra Koval from WoodyWoodUA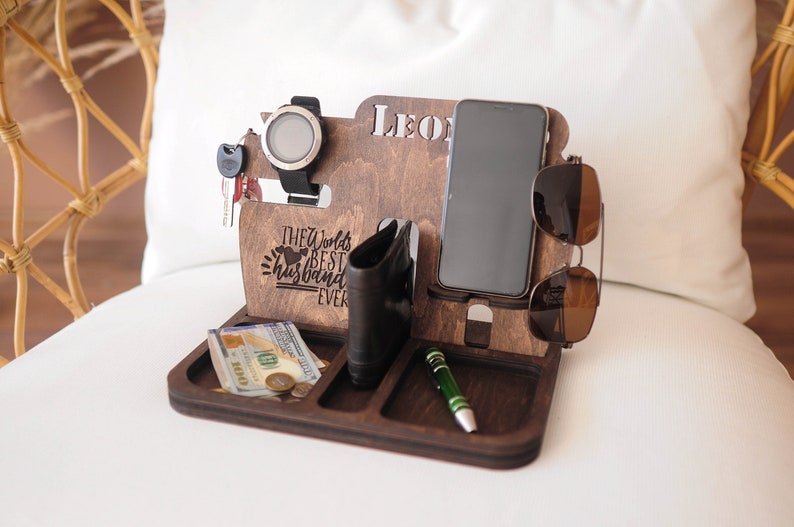 Personalized wooden station – a special gift for a special person! Add name, choose engraving that you like and color of the station.Please note that it is not just a personalized gift, but also extremely needed organisation equipment on the table. Not to have a mess and always know where the most important things are(keys, money, phone etc), it will be great to have 1 organizer to keep all these things together.
---
This product was recommended by Allen Yeung from Little Discoverer
This Coffee Maker does it all! It can brew different styles of coffee or tea. It can even make hot or cold drinks. This is all thanks to Ninja's Auto-iQ system where it can make the perfect beverage with one touch. Clean up is also a snap with easy dishwasher safe parts.
---
This product was recommended by Jessica Sheppard from Manfrotto
The perfect gift for music lovers, the ULTRASONE Performance 880 fulfil the highest demands on sound brilliance. Unlike other headphones that push sound into the ear to make it sound even and direct on both sides, the ULTRASONE S-Logic Plus technology reflects sound off the surface of the outer ear in different directions before it enters the auditory canal to create a natural surround sound experience. This technology also allows a reduction of sound pressure levels at the eardrum which may reduce the risk of hearing damage. To ensure comfort for hours on continuous listening, the headphones feature an adjustable metal headband and earpads with memory foam that adjust to fit your head and minimize external noise.
---
This product was recommended by Jacob Rosenberg from Tajima Direct
Tajima Direct is a luxury polarized lens and prescription lens solution only offering the highest quality lenses available on the market. For those Fathers who have an expensive pair of sunglasses they love, but the lenses are beat up or scratched, we have the perfect solution to extend the life of their favorite frames while upgrading the lens quality at the same time. Quick and Easy Lens Replacement with a Better Lens than your Originals!
---
This product was recommended by Noman Asghar from Fan Jackets
If you're really want to gift a luxury item then consider this black car coat for your father. It's made from real leather and will be the best gift on Holiday. It will keep him warm and will give a handsome look.
---
This product was recommended by Melanie Musson from BroadFormInsurance
If you want to give Dad a taste of the old school glamorous lifestyle, you can't go wrong with this set. The crystal whiskey decanter and matching glasses are simple yet elegant, and the stainless steel whiskey cubes (with mini tongs) coordinate nicely with the slate coasters. The set comes with a wooden storage box so it can be easily put away when not in use.
---
This product was recommended by Jelissa Tongol from Labelaa
According to research, approximately 33% of men over the age of 30 will suffer from noticeable hair loss and almost 40% of men over the age of 50 will go completely bald. And unless they voluntarily choose to go bald, no loved one should suffer from such fate. Fathers need to be pampered once in a while too, show them some love by gifting them an Infrared Light Therapy Hairbrush. It's a special hairbrush that has a micro-vibration function that helps massage the scalp to promote blood circulation and relaxation, the built-in infrared light helps stimulates the hair follicles to promote hair growth, lessen hair fall, and regenerate the overall condition of the hair and scalp. Plus, you can also fill the brush with your favourite hair serum, the special tube allows for the even distribution of the liquid to the roots so you can reap all the vitamins and nutrients of the serum treatment.
---